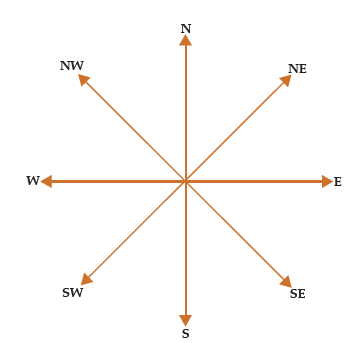 Always Remember: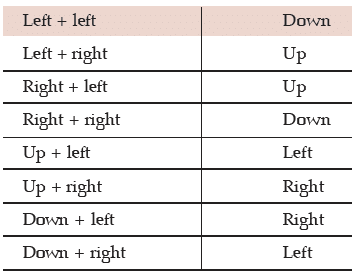 Examples:
1. A man starts from a point and walks 2 km towards North, turns towards his right and
walks 2 km, turns right again and walks. What is the direction now be is facing?
(a) South
(b) South-East
(c) North
(d) West
Explanation: (a) The diagram given below helpful solving the questions and Direction
Test.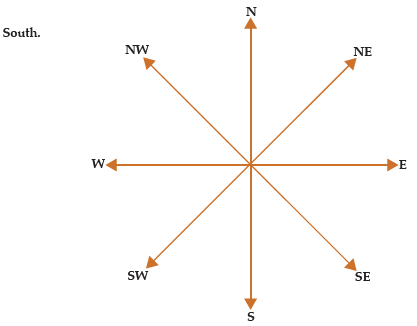 2. Ramu walks 5 kms starting from his house towards west then turns right and walks
3 km. Thereafter she takes left turn and walks 2 km. Further, she turn left and walks
3 km. Finally, she turns right and walks 3 kms. In what direction she is now from her
house?
(a) West
(b) North
(c) South
(d) East
Explanation:



It's clear from the diagram Ramu is West of her house.
3. Gopal started walking 2 km straight from his school. Then he turned right and walked 1
km. Again he turned right and walked 1 km to reach his house. If his house is sourth-east
from his school, then in which direction did Gopal start walking from the school?
(a) East
(b) West
(c) South
(d) North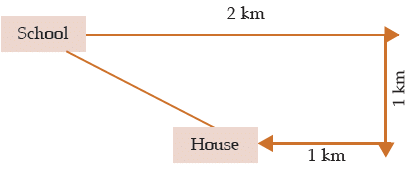 From the diagram that Gopal Started walking towards East from the school.
4. A man starts from a point, walks 2 km towards north, turns towards his right and walks
2 km, turns right again and walks. What is the direction now he is facing?
(a) South
(b) East
(c) North
(d) West
Explanation: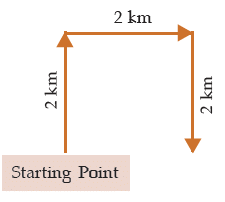 Based on the diagram the person facing towards south
5. Janki started from her house and walked 2 km towards North. Then she took a right turn and covered one kilometre. Then she took again a right turn and walked for 2 kms. In
what direction is she going?
(a) North
(b) East
(c) South
(d) West
Explanation: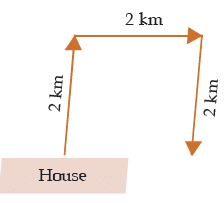 Janaki is going on South