Global polyester production in all forms is currently around 56 million tones and may cross 100 million in the next decade. Higher capacity addition is estimated in polyester filament and chips segment compared to staple fibres in the next 2-3 years. Indian textile industry has the potential to grow to US $ 220 billion by 2020 from current size of around 80 billion. Besides, the lower per capita consumption of around 5 kg as against global average of 11 kg indicates huge potential for expansion of fibre . Table M-VIII 6.1 gives the details of fibre per capita consumption.
Indian polyester polymer production is likely to grow at a CAGR of 10-11percent as against global average of 7percent and is expected to reach 10 million tonnes by 2020. In India, the polyester filament and resin markets are witnessing higher growth prospects. Reliance is taking significant expansions across the polyester chain. Characteristics of polyester fibres is shown in Table M-VIII 6.2.
Terephthalic acid (TPA) and Dimethyl Terephthalate (DMT) are major building blocks for manufacture of polyethylene terephthalate (Polyester) fibers and resins. The increase in the PET demand in the major market fibers, film and rigid packaging has been the primary drivers for the DMT/PTA market. Uses of purified terephthalic acid PSF (Polyester Staple Fibre), PFY (Polyester Filament Yarn) Polyester resins, PET
Name of the synthetic fiber

Monomer

Basic

chemicals

Properties of the synthetic fiber

Characteristics

Dens­

ity

Mois­

ture

regain

Melting

point

Polyester

Dimethyl

Terephthalate

and

Purified Terephthalic acid (PTA)

p-Xylene,

methanol,

ethylene

glycol

1.38

0.4-0.5

250 oC, Sticking point= 240oC

Disintegrate in conc. H2SO4, resistant to

alkali, disintegrate in boiling strong alkalies, biological resistance is good, resistance to weak acid and alkali is good. Ironing temperature 135 0C. Tenacity 4.0-7.0 gm/denier, elongations at break 18-22%.
Paraxylene (P-Xylene)
PX is produced from the heart cut Naphtha feed range 114 –140 oC. The P-xylene plant consists of five units: Pretreatment Unit, Reformer Unit, fractionation unit, parex or crystallization unit, isomerisation unit Details of the p-xylene process is given Module VII Lecture7.
Dimetyl Terephthalate (Dmt)
Global production and consumption of DMT in 2009 were each almost 2.0 million tones with capacity utilization of 84.4. p-xylene and recycle p-toluic esters (PTE) are oxidised with air at 140-150 oC at 6 kg/cm2 in presence of catalyst cobalt or manganese salts to form p-toluic acid, terephthalic acid(TPA), mono methyl terephthalate(MMT). The final oxidation product goes to the esterification column. In the esterification column the oxidation product is esterified with methanol. Esterification takes place at 240-250 oC and 25 kg/cm2. P-Toluic acid is esterified to p-toluic ester while TPA and MMT form DMT.
Purified Terephthalic Acid (Pta)
Some of the advantages of TPA over DMT are as follows :
Per unit of polyester produced about 15percent less TPA is required.
Bulk density of TPA is 1.0 tonne/m3 as compared to DMT (0.5 tonne/m3). Thus transportation costs and storage requirements for TPA are significantly lower.
TPA process required a lesser feed mole ratio of glycol to PTA of around 1.2 against 1.6 for DMT.
DMT is fed to the Trans esterification process in molten form while TPA cannot be melted.
Esterification reaction of TPA does not require any catalyst whereas the trans esterification of DMT has to be catalysed.
With TPA it is simpler to maintain a constant degree of esterification. In case of DMT trans esterification step is very sensitive to the quality of raw material, changes in instantaneous mole ratio, etc.
With TPA process water is the byproduct whereas with DMT process methanol is the byproduct. Therefore, more process hazards in handling methanol.
With the TPA process, it is easier to reclaim polymer.
Product from TPA is better with respect to thermal and hydrolytic stability.
Product cost in case of TPA is lesser due to reduced raw material requirement, reduced transport and handling cost.
There are two major steps
Catalytic Oxidation of PX to Make Crude Terephthalic Acid (CTA): This involves oxidation, crystallisation, solvent recovery, filtering, drying etc.
Purification of CTA to make PTA: Involves hydrogenation, crystallization [Amco process], centrifuging, drying, conveying, storage, bagging etc., or by leaching and sublimation [Mobil process]
PTA Manufacturing Process Technology
AMCO Process: Manufacture of terephthalic acid by AMCO process consists of two steps– oxidation of p-xylene to crude terephthalic acid and purification of crude terephthalic acid by crystallisation.
Crude Terephthalic Acid
Oxidation Section
Crystallization Section
Separation & Drying Section
Off-gases Recovery Section
Solvent Recovery Section
Catalyst Recovery Section
Pure Terephthalic Acid
Feed Preparation Section
Reactor Section
Crystallization Section
Separation & Drying Section
PTA Storage & Warehouse
Oxidation of P-XYLENE: P-Xylene is oxidised with air at 20 atm pressure and 200-210 oC temperature in presence of catalyst cobalt acetate, manganese acetate and hydrobromic acid as promoter. Reaction involve in manufacturing process is shown in Figure M-VIII 6.1. Figure M-VIII 6.2 illustrates the process technology for PTA.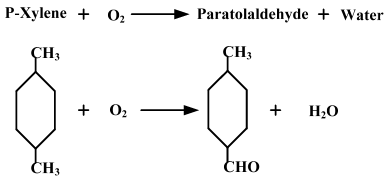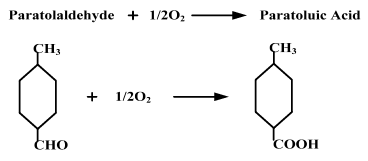 Figure M-VIII 6.1: Reaction Involve in PTA Manufacturing from P-xylene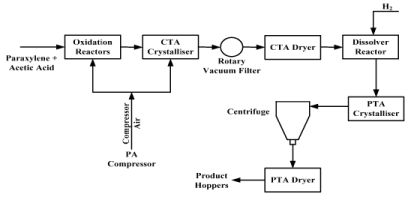 Figure M-VIII 6.2: Process Technology for Purified Terephthalic Acid
Henkel has described a process for manufacturing of PTA which is shown in Figure M-VIII 6.3
Henkel I Process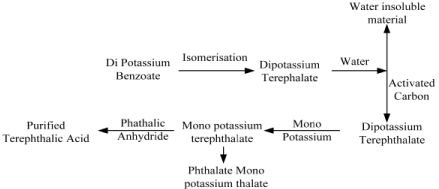 HenKel II Process
Disproportionation
Benzoic acid → Potassium Benzo ate → Di-potassium benzoate
Di-potassium benzoate+ H2SO4 → Purified terepht halic acid
Potassium recovery
Figure M-VIII 6.3: Purified Terephthalic Acid by Henkel Process