Mobil Process
In Mobil process, p-xylene is oxidized in presence of cobalt based catalyst without using any promoter. The reaction takes place in acetic acid medium at around 130 oC. Methyl ethyl ketone is used as activator. After cooling, washing and centrifuging, crude TPA is sent to purification section. Detail of manufacturing process of TPA is shown in Figure M-VIII 6.4.
Here the purification of crude TPA takes place in two steps. The crude TPA is slurred with acetic acid and charged to leaching stage. During leaching impurities like p-carboxybenzaldehyde and cobalt catalyst are removed from the crude TPA. Crude TPA (about 99.5percent pure) is further purified by sublimation. Crude TPA from leaching operation is dispersed in steam; hydrogen and catalyst are added to the dispersed TPA, which is then passed through heated furnace. The purified TPA vapors after separating impurities are condensed.



Figure M-VIII 6.4: Manufacturing Process of TPA
Polyethylene Terephthalte (Polyester)
There are two routes for making Polyester DMT route or PTA route. However, with availability of the pure terephthalic acid and because of its advantages over dimethyl terephthalate, now polyester through esterification route is more commonly used.
Raw Material: Terephthalic acid (TPA), ethylene glycol, dimethyl terephthalate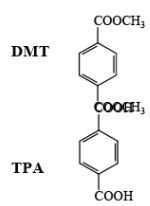 Terylene

Ethylene glycol
Process Unit
Typical Polyester plant consist of following unit
P-xylene
DMT unit/PTA unit
Ethylene glycol
Polyester manufacture
Transesterification(incase of DMT)/ Esterification (incase of PTA)
Polymerisation
Spinning
Cutting and bailing
Polyethylene Terephthalate (PET) from DMT
PET from DMT is made by transesterification route by reaction of dimethyl terephthalate with ethylene glycol followed by poly-condensation. Polyester through trans esterification route was more common earlier due to non-availability of purified terephthalic acid. During transesterification, methanol obtained as by product. Figure M-VIII 6.5 describes the manufacturing process of polyester from DMT.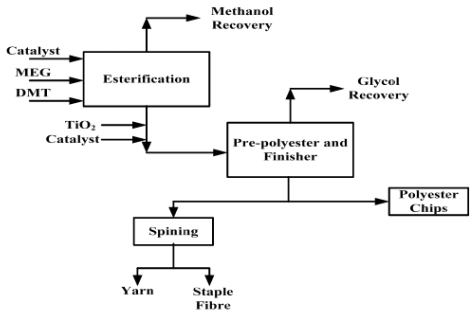 Figure M-VIII 6.5: Polyester from Dimethyl Terephthalate (DMT)
Polyethylene Terephthalate (PET) from PTA
PET from purified terephthalic acid (PTA)is made by esterification route by reaction of purified terephthalic acid (PTA) with ethylene glycol followed by polycondensation. Figure M-VIII 6.6 describes the manufacturing process of polyester from PTA


Poly Condensation: Temperature 270-280oC, short polycondensation time, high vacuum for proper degree of polycondensation. Thermal decomposition increases with high melt temperature and higher degree of polycondensation. Thermal instability of polyester melt influence the fibre. Decomposition lowers the viscosity of polyester melt.
Catalyst: Antimony trioxide
Flasher, prepolymeriser, finisher
Vacuum at last stage: 2 mm Hg, 285oC.
Spinning: Spinning of polyester is done by melt spinning. Molten polymer passed through spinnerate. The extruded filaments from the spinnerates are quenched and cooled by air. The quenched filaments are passed to winding unit through finish applicator. The spun yarn is passed to draw twisting and draw texturing unit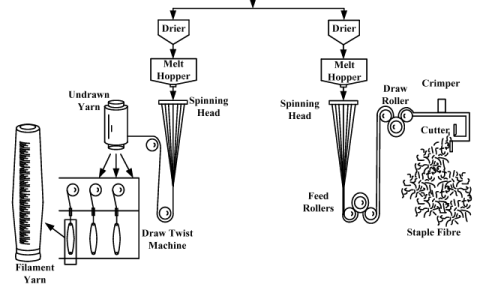 Figure M-VIII 6.6: Polyester from Purified Terephthalic Acid
Polyethylene Terephthalate (Pet) and Polybutene Terephthalate (Pbt) Resin
Polyethylene terephthalate (PET) and Polybutene terephthalate (PBT) are two important saturated thermoplastics. PET apart from its major use as synthetic fiber finds application in photographic film, videotape, computer and magnetic tapes, beverage bottles, etc Demand for polyethylene terephthalate (PET) packaging resin continues to grow strong and attracting new entrants into market. PET packaging industry growth rates are driven by continued strong demand for bottle water, the expansion of niche carbonated soft drink markets and new packaging applications for PET.
As the use of PET packaging matures in established outlets like carbonated soft drinks and bottled water, the world PET resin market is expected to be around 17 million tonnes by 2010. PET packaging resin has come of age and is now a globally traded commodity with inter regional world trade amounting to around 15percent of global consumption [Chemical News and Intelligence, www.conionline.com].
The IntegRexTM PET process is the world's first integrated PET process specially designed for packaging resin. Compared to conventional PTA and PET processes, IntegRexTM technology stands out for fewer process steps, is similar, more reliable and more cost efficient. Polybutylene terephthalate which was introduced in 1962 and was made available around 1971 is made by condensing terephthalic acid or dimethyl ester with 1,4-butanediol. Polybutene terephthalate is polymerised in two stages. In first stage bis-hydroxy butyl terephthalate (BisHBT) is formed through trans-esterification of DMT with 1,4-butanediol. In second stage BisHBT is polycondensed into PBT with elimination of 1,4-butanediol. The reaction involved is:


PBT finds use as engineering material due its dimensional stability, particularly in water and its resistance to hydrocarbon oils without showing stress cracking, high mechanical strength and excellent electrical properties, lower water absorption. Blends of PET and PBT are used in glass fibers reinforced grade. PBT find application in pipe, pump hosing, impeller bearing brushing, gear wheels, and electrical parts such as connector and fuse cases, automotive parts and toothbrush bristles. Because of thermoplastic nature both PET and PBT may be injection or extrusion molded.