Introduction
Recently we went through a tough and rather challenging phase of lockdown. It was never experienced before occurrence and most of us were not sure about how to respond to it. The first thing everyone did was to lock him and her in the house and practice social distancing as the doctors and authorities suggested in the wake of COVID-19 spread. In the essay, I have narrated the things I did to spend my time in lockdown.

Read a Book

Apart from the grievances, this lockdown has also taught me some good things. For instance, I have developed a habit of book reading and to my surprise, it's as better for your mind as it is for your knowledge. After spending a good amount of lockdown on reading books, I could confidently say that book reading is a matter of wisdom – It makes you wise and keeps your brain active during comparatively lethargic times. You can choose from a range of books of your choice but as I like adventure and jungle lore, I read books written by the famous hunter and naturalist Jim Corbett.
In House Socialization

Before lockdown, my life had been as usual busy for years. There was hardly any time to spend with my own family. I was rather spending more time with those who didn't matter than those who really mattered. But that's how life is when you work for a living and sustain your needs.
I am glad that lockdown gave me an opportunity to spend quality time with my family, a lack of which I was seriously regretting before. The time that I had spent with my family during the lockdown, was a memorable and enriching experience. I call that in house socialization. In our daily lives we socialize with everyone else but seldom talk to our own family members. This is a harsh truth, I am glad I was able to negate this lockdown.
Called up Old Friends
One thing that I did during this lockdown, and am glad about is, calling up some good old friends of mine. They were my college friends and also the colleagues I had worked with. Speaking to some of them after a long time was really an enriching and blessed experience. I was actually worried about their health amid the Coronavirus outbreak and called up to know how they are doing.
I am glad that each one of them was faring well in good health and spending time with family. One more thing that I learned is that – even if you don't call a friend for a long time, the friendship very much remains in the hearts of both of you. I also requested my friends to adhere to the guidelines issued by the government from time to time, regarding COVID-19.
Watched NEWS

Last but not least – I watched the news every day and at definite intervals to keep myself informed on the COVID-19 updates. It was very much needed to keep my family informed about it and also the methods to prevent getting infected.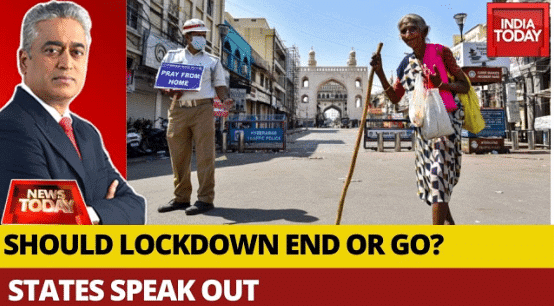 Also, as a responsible citizen, I felt the need to know how the country is dealing with the pandemic and what steps the government has taken to support daily wage labors and petty traders amid the crisis. I was happy to see that many government officials and people from essential services risked their own lives to keep others safe.
Conclusion

There is no doubt that lockdown was a financial and social crisis brought in good faith to keep the pandemic at bay. But as a coin has two sides, so does the lockdown also had both good and bad attributes. During the lockdown, I tried to keep all the good things and filter out the bad.