Television is a device that comes with numerous channels and programs. Some programs are motivational, which helps children to develop new skills. Other programs are informative and educational, which help kids to learn.
Television is nothing less than a boon to the modern world. Numerous films, shows, speeches, drama are telecasted through it for the whole world" many news channels broadcast information, like policies of the government, or sports happenings.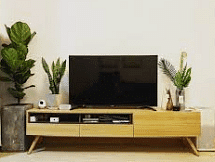 Not only in houses, but televisions are kept in familiar places too. Several schools make use of television to preach educative programs to the students. It is thus a form of mass media also. The governments provide free television sets to the people living in villages. These people gather in front of the television sets in public places. They can watch movies and programs of their choice.
Some disadvantages that come with television are that they waste time for many people. They cause harm to one's eyesight too.