Introduction

All of us like development; but at the same time, we also face some problems like air pollution, the greenhouse effect, water pollution, etc, apart of pollution, overpopulation, availability of less natural resources, etc are some of the major issues. Similarly, there is something called traffic jam, which promotes noise pollution, air pollution, and many other issues.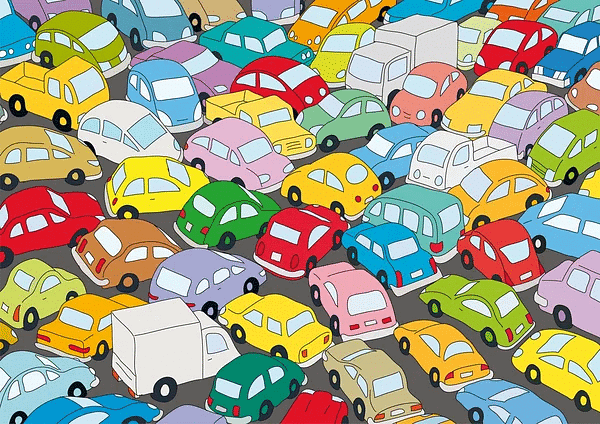 Consequences of Traffic Jam
One of the major drawbacks of a traffic jam is wastage of time, nowadays time is very precious, and what about if you spend 2 hours daily in a traffic jam? Really it consumes a lot of time. Some famous traffic jams across the world like in Los Angeles; there was a jam of 64.4 hours, following Honolulu 59.5 hours, etc. It can be so long and terrible.
Traffic jam causes air pollution because it does allow people to switch off their vehicle, which results in the emission of harmful CFC gases and causes air pollution.
It also wastes natural resources like other fuel and petrol.
Traffic jam results in noise pollution which is not good in many ways and people get frustrated because of the noise.
People suffer and are marked as latecomers in their offices or colleges because of traffic issues.
Due to these traffic jams, people get frustrated and also reach office late which decreases their productivity and affects their career.
Some Major Causes of Traffic Jam
Lack of different lanes for motorcycles, public transports, etc which leads to traffic jams in many countries. When everyone travels on the same road it will definitely cause a problem.
Narrow roads are one of the major problems because there are certain areas like a marker, a crowded area, where shops cover the roadside as a result very narrow space is left for vehicles which causes traffic jams.
Overpopulation is something that cannot be neglected. The population is growing day by day in the entire world as a result there are more transports on the roads. Even 6 lane roads are resulting in a traffic jam.
There are some countries like India where people very seldom follow traffic rules which cause terrible traffic issues.
All cities are not planned as a result some of them still have narrow roads or just a one-lane road which causes long traffic jams.
Over construction like metro, flyovers, etc has also affected traffic a lot, although they are made to control the traffic issues but, in some areas, they are not successful.
Climate also plays a very important role, in the rainy season most of the roads get blocked and blockage causes other issues which result in a traffic jam.
There are very few cities in India with a regular footpath, it categorizes people and lack of these pathways sometimes causes long traffic jams.
Sometimes stray animal blocks the road which causes traffic jam in many parts of the country.
How to Overcome Traffic Jams?
Roads are one of the most important and basic needs and the government should solve all types of road issues so that people could easily ride and have a traffic-free journey.
Having different lanes for cars, cycles and walking people will also reduce traffic issues.
Lack of parking facilities; people park their car on the road which causes traffic jams, so malls and other shops should have enough parking spaces to avoid traffic issues.
Promote public transport because this is one of the best ways to reduce the road population. Suppose four members of a house have four cars and each of them takes their car, this will really cause a traffic issue. So, either promote public transport or better to travel together in a single car at a time.
Following traffic rules can also reduce traffic issues up to some extent.
Conclusion

There should be strict traffic rules and traffic police should have an eye on people. Our engineers should develop some smart gadgets for traffic police so that they can take some instant action. Apart from this, be a civil citizen of your country and follow all the rules to avoid any kind of discomfort.