Introduction

As we all know that our country is a developing country the development of which depends upon its people. So, vocational education is one of the helping aids in its development. Vocational education courses play an important role in making students become skilled and get employed. It lays an emphasis on the practical aspect of the relevant course or field. It includes various streams like art and craft, electrician, trade, technology, etc.
Vocational Education versus Academic Education

In our country India, there is a concept of academic education which is prevailing for years. Academic education offers vast course syllabi and theoretical concepts. Practical learning is only in laboratories and internships. The academic course requires a longer time to be completed and involves a higher expenditure of money. The students after completion of the course are awarded a degree. There are many of the students who graduated and post-graduated each year, but they cannot get jobs easily and remain unemployed as they lack in skill.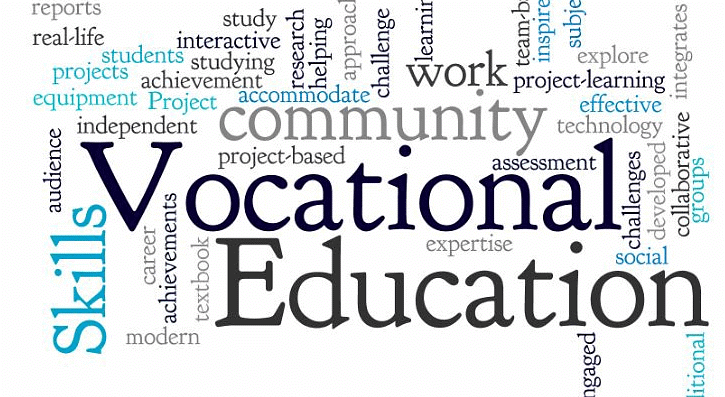 The vocational education courses are helping us in developing our skills by providing us with a practical approach to the course. They help in the process of learning by providing training and workshops related to the course. This helps the student to develop the required skill and have prior experience of the work. Therefore the skilled students are easily hired by different industries and are employed.
Benefits of Vocational Education
Vocational education courses can be completed in a short period of time. The person receives a certificate or diploma degree after the completion of the course.
These courses can be done at any age, and with less expenditure of money. There are many courses, out of which some are full time and some are part-time courses.
Vocational education is connected with the practical approach to the subject. It provides the student to apply the concept to real work functioning. The students opting for vocational education and training are hired easily by the recruiters as they have practical skills in a particular field.
There are many courses under vocational education that can be completed online or by distance learning.
There is a high demand for skilled professionals in the market. The students who have opted for these courses are employed by the industries as they are skilled.
Vocational education courses are a job providing courses as they help in producing skilled manpower. This helps in contributing to the economic development of the country.
Vocational education courses can be done only after completing 10th or 12th standards.
Vocational education also helps students to start their own business, after they are acquired the skill of entrepreneurship. They can start their business independently.
Towards a New Era for Vocational Education in India

The former HRD minister Fakhruddin Ali Ahmed addressed that, getting jobs as a student requires becoming skilled. The skilled population in India accounts for only 25% of the whole. As the development of the country is increasing day by day, so these courses will become the need of the time.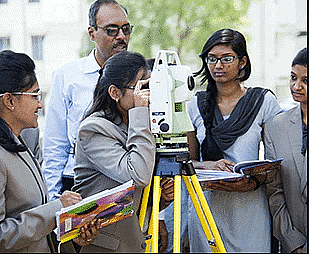 The New education policy has introduced many vocational courses like artificial intelligence, tourism, information technology, mass media, etc. These courses will be introduced from this year only and will be applicable from the 6-9th class. According to CBSE, these skills will lead to developing the creative and reasoning skills in the students. Thus these courses will make them work globally.
CBSE has started three courses: Design Thinking, Physical Activity Trainer, and Artificial Intelligence which will be implemented for class 11th students in 2020-21.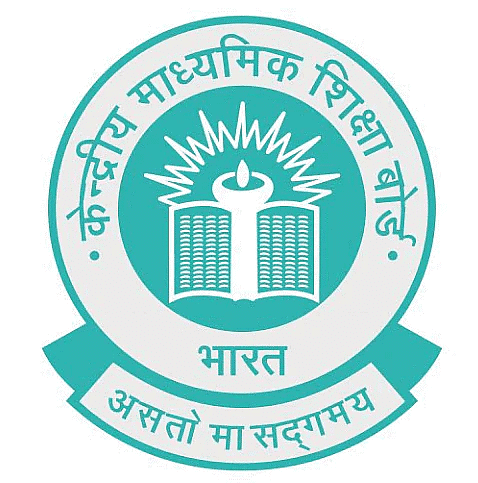 CBSE has 40 vocational courses which had been since 2014. For strengthening the vocational education and with a strong determination to provide benefit to each and every student; many of the courses have been introduced with the partnership of various companies like Rolta India Limited, NIFT, WWI, NHMIT, etc from which students will be benefited with these strategies as they get a proper platform for training and carrier development.
Conclusion

Vocational education courses must be encouraged in our country. There are many sectors that have a requirement for skilled professionals, but unfortunately, the skilled and trained professionals are few in number. This creates a misbalance in demand and availability of the industries for skilled manpower. Vocational education is an urgent need today as it can help in solving the issue of reduced skilled manpower.