JEE 2021: Step by Step Guide for learning Physics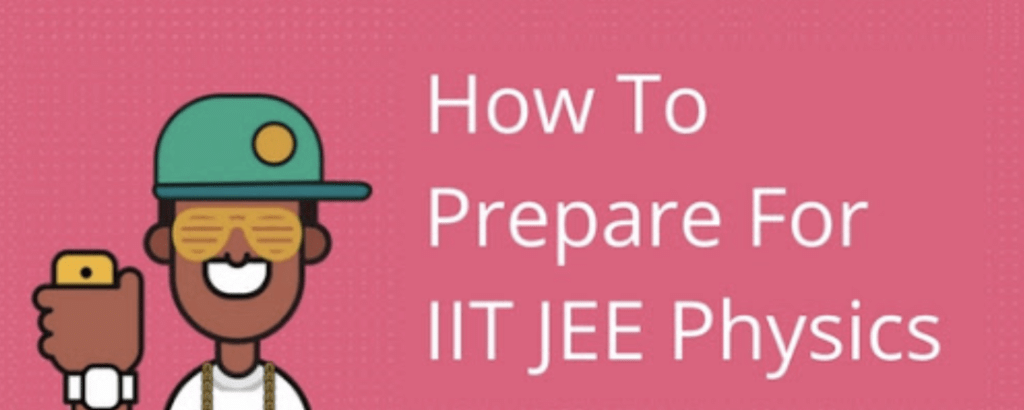 Physics has always been the most interesting subject in IIT JEE and other engineering entrance exams preparation. A survey was conducted in 5 IIT's amongst the IIT students who cleared IIT JEE. The results clearly tilted in favour of physics as around 45% of students consider physics as a most interesting subject under IIT JEE. Physics is followed by mathematics 35% and then chemistry 20%.
The strategy to crack the IIT JEE physics exam is to build very good conceptual clarity.
1. Learn basics first

Focus on your basic concepts initially before jumping to the advanced concepts.
Go through the physics NCERT Textbook thoroughly. Make your own notes. Combine your JEE Main and board syllabus, as most of the topics and their concepts are common. Don't forget to review your syllabus and don't ignore any topic while preparation, everything is important.
Go through the NCERT books for Physics. NCERT books cover all the topics in the syllabus of the exam. For this reason, finish the NCERT books first to clear your basics. It is very important to get a clear understanding of the basic concepts.
Once your basics are cleared, focus on the most important chapters for IIT JEE Physics. Prioritize your important chapters depending on their weightage in the exams.


2. Make a Formula Sheet
Learning different formulae is difficult yet very beneficial. If those are at your fingertips, a lot of time would be saved while solving numerical. Make a proper sheet with all formulas written in an easy manner, go through it and try to remember the important ones.
Make a complete list of derivations, formulas, and experiments in your syllabus and keep that list somewhere you can see it every day. Make Flashcards for the formulae and topics you feel you need to be clear with. Just a glance during the last days will sort them out for you. Revise all the important concepts religiously.
3. Prepare a Timetable

Make a proper time-table and make sure you follow it strictly. Give the required time to each subject which will help you learn the difficult concepts in a good amount of time. Time management during preparation is really important as then, you will have enough time for every subject and n time constraints would arise.
4. Improve Your Weak Areas

Try to improve your weak areas. Focus more on the topics in which you are weak. Make a list of those topics and try to improve those. You must start with the most important topics of JEE mains Physics and after that prepare for the less important ones.

5. Make Notes

During your JEE Physics Preparation, you need to make notes of all the important formulas, theorems and concepts. Physics Notes for JEE mains will help you to learn the concepts faster and will also help you in your last-minute preparation. These notes will be helpful during the revision time and also, while you write the concepts you are learning, you understand them better and they are retained in your mind for a long time.
6. Practice Sample papers

Always solve sample papers after completion of your preparation. This is one of the most important things as it provides you with a clear idea about how to manage the time during the examination. If you solve 10-12 sample papers, then you would get information about the pattern of questions and how much time should be devoted to each section.
Solve IIT JEE mains practice questions regularly. Mark the questions you find difficult to solve and revise them regularly.
Once you have finished the entire syllabus, take full-length IIT JEE mains mock tests.
7. Solve JEE Mains Previous Year Papers

The best way to prepare for JEE Mains Physics is to solve Previous Year Question Papers. Solving these JEE Physics Questions will help you identify the type of questions asked in the JEE Mains Exam. It also improves your speed and accuracy. So, solve as many question papers as possible and get yourself prepared for the exam.


Important topics for JEE Mains
Some topics are pretty important in every subject. So, here we have mentioned some important topics based on previous year papers analysis:
Electrostatics: The section carries 4 questions every year. It is also a scoring section.
Oscillation and Waves: Damped Harmonic Motion, Forced Vibrations and Resonance, Wave characteristics, Reflection, Refraction and Diffraction, Snell's Law to Describe Refraction, Superposition and Interference are the important topics from this section.
Modern Physics: It is also a scoring subject and Bohr's model is the most important topic. Try to solve more and more no. of questions to get familiar with numerical questions
Optics: Huygens' principles is important. A numerical question or a conceptual question is always asked.
Magnetics: Earth's Magnetism, Biot – Savart law, Magnetic Field, Magnetic Field of Moving Charge, Force on a Current-Carrying Conductor, Lorentz Force, Force Between Parallel, Current-Carrying Wires, Bar Magnets and Magnetic Dipoles, Torque on Bar Magnet, Potential Energy of a Magnetic Dipole, Magnetization of Materials, Curie's Law and Curie Temperature are important topics from this section.
Electromagnetic Induction and AC: Electromagnetic Induction, Faraday's Laws of Electromagnetic Induction, Energy Stored in an Inductor, Oscillations in L-C Circuit
Current Electricity: Ohm's law, colour code for resistors, characteristic of ohmic and non-ohmic conductors are the important topics from this section
Waves: Sub-topics like the principle of superposition of waves, simple harmonic motion (S.H.M) and its equation, Doppler Effect in sound are important from this section.
JEE Main Preparation Tips for Physics
While preparing for JEE Main for Physics, students must take note of part B of the syllabus of JEE Main 2021(Physics) which states that 20% weightage will be given to the practical component (Experimental Skills). These are simple problems based on the given topics. You can score high in this section if you do the problems and questions based on the topics given in the table below. This is a scoring section, so, it should be given proper time and practice.
Unit-wise weightage of JEE Main Physics:
We have divided all the chapters of Physics into 5 Units as given below:
Mechanics (Class XI)
Heat & Thermodynamics (Class XI)
Electrostatics & Magnetism (Class XII)
Current Electricity & EMI (Class XII)
Optics & Modern Physics (Class XII)
Weightage of these units is given below: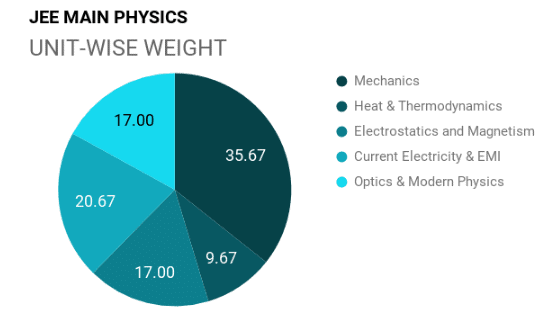 Books for JEE Main Physics:
Concepts of Physics Volume 1 and Volume 2 (Author: H.C. Verma)
Problems in General Physics (Author: IE Irodov)
Fundamentals of Physics (Author: Halliday, Resnick and Walker)
Advanced Physics (Author: Nelson and Parker)
Problems in Physics (Author: AA Pinsky)
Objective Questions on Physics- Chapterwise Solved Papers (Author: D.C. Pandey)
Feynman Lectures on Physics (Author: Feynman, Leighton and Sands)
JEE Main Physics Syllabus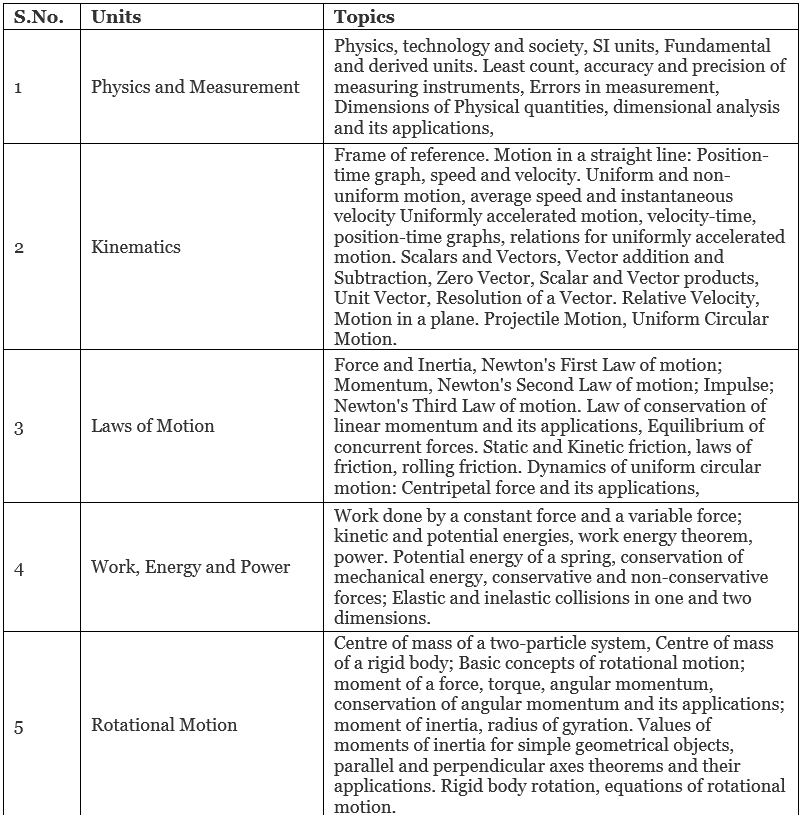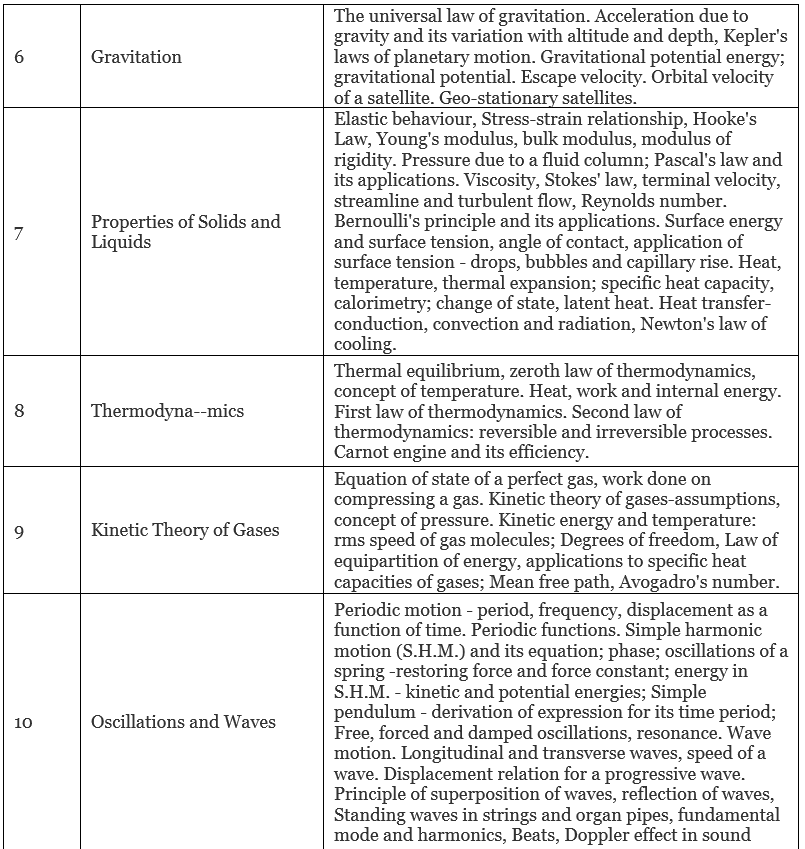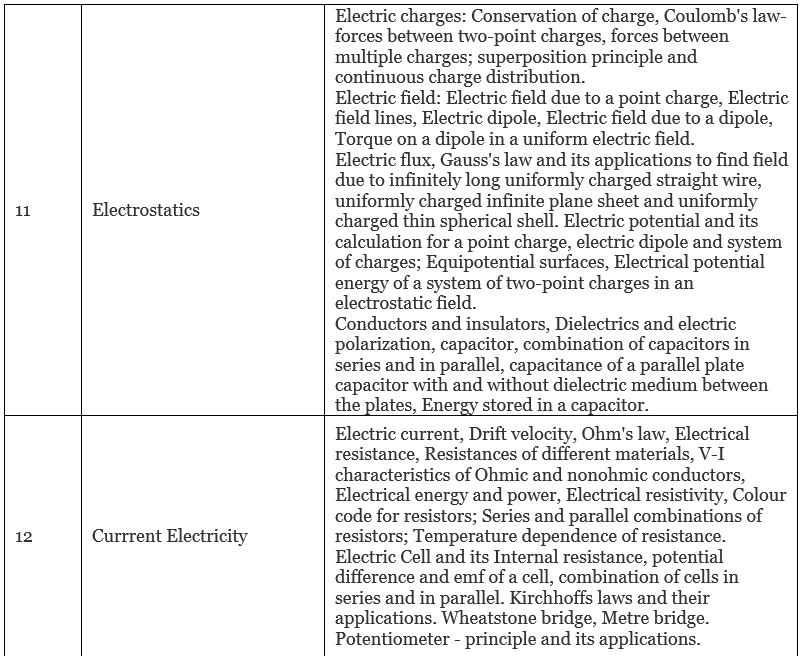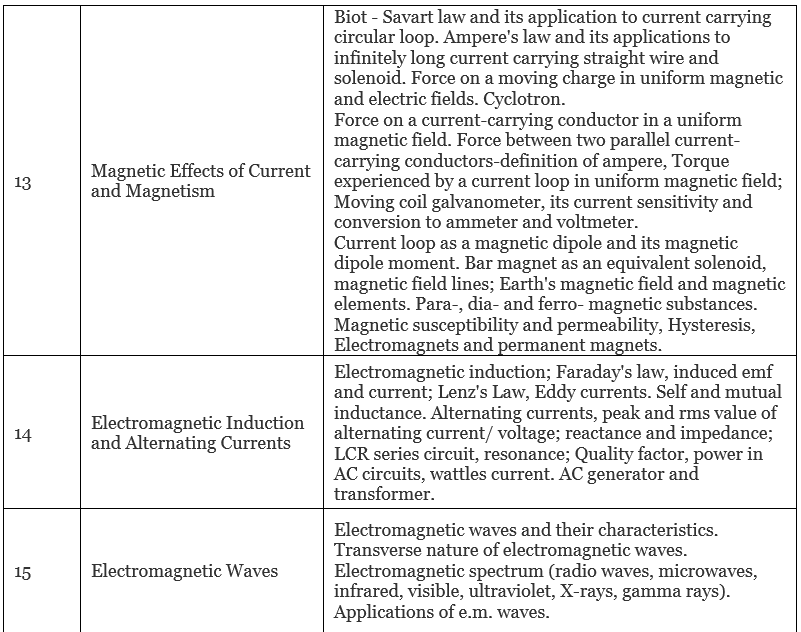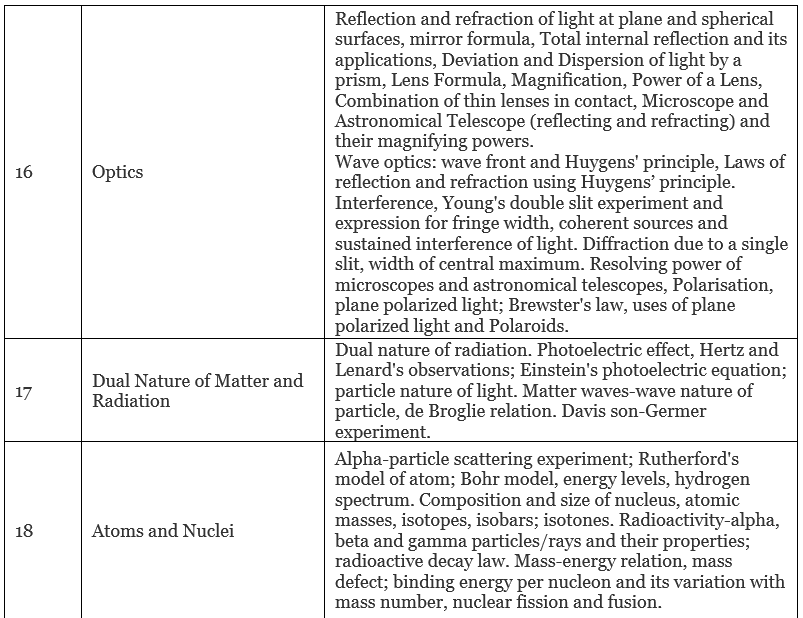 Similarly, here are the preparation tips and tricks for Chemistry and Maths for JEE:
How to Prepare for JEE Chemistry