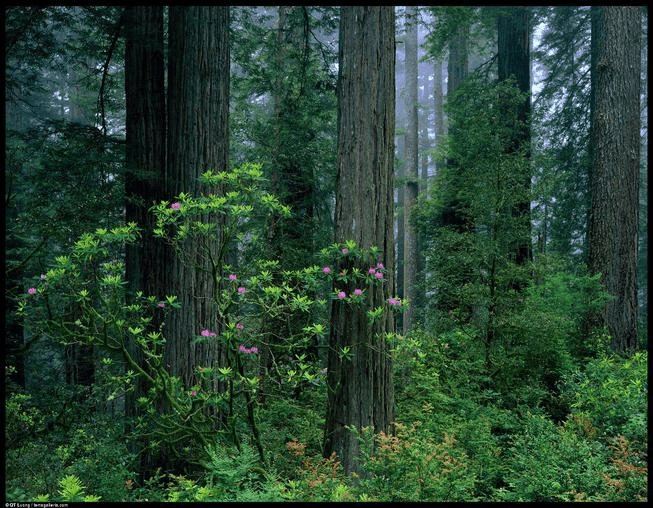 Q.1. What is Natural Vegetation?
Ans. Natural Vegetation refers to a plant community which has grown naturally without human aid and has been left undisturbed by humans for a long time. This is also known as Virgin Vegetation. Cultivated crops and fruits, orchards form part of vegetation but not natural vegetation.
Q.2. Differentiate between endemic and exotic species.
Ans. The natural vegetation which are purely Indian are known as endemic or indigenous species but those which have come from outside India are termed as exotic plants.
Q.3. What do you understand by the terms flora and fauna?
Ans. The term flora is used to denote plants of a particular region or period. Similarly, the species of animals are referred to as fauna.
Q.4. Why the natural vegetation of India is undergoing various changes?
Ans. A. Increasing demand for cultivated land.
B. Development of industries and urbanization
C. Over grazing of pastures.
Q.5. Define a biome.
Ans. A very large ecosystem on land having distinct types of vegetation and animal life is known as a biome.
Q.6. Why is there an ecological imbalance?
Ans. Due to constant interference of man in the physical and biological environment, balance between the two has been disturbed resulting in ecological imbalance.
Q.7. What is an Ecosystem?
Ans. All the plants and animals in an area are interdependent and interrelated to each other in their physical environment. This interdependence and interrelationship forms an ecosystem.
Q.8. What do you understand by the term vegetation?
Ans. The assemblage of specific plants living in association with each other in a particular environmental framework is termed as vegetation.
Q.9. Name the four biosphere reserves which are a part of world network of biosphere reserves.
Ans. The Sundarbans in West Bengal, Nanda Devi in Uttarakhand, The Gulf of Mannar in Tamil Nadu and the Nilgiris (Kerela, Karnataka and Tamil Nadu).
Q.10. Which is the most dominant vegetation type of India?
Ans. Tropical Deciduous Forest (Monsoon Forest)
Q.11. Name those regions which have natural vegetation in real sense.
Ans. Some inaccessible regions like the Himalayas and the hilly region of Central India.
Q.12.Why the Tropical Evergreen forests are called so?
Ans. There is no definite time for trees to shed their leaves, as such, these forests appear to be green all the year round. Therefore, they are known as 'evergreen forest'.
Q.13. Why are forests important for us?
Ans. Forests play a major role in enhancing the quality of environment as they modify local climate, control soil erosion, and regulate stream flow.
Q.14. Distinguish between extinct and endangered species.
Ans. Extinct species of plants and animals are those which have completely disappeared from our forest whereas endangered species are those which are on the verge of extinction. About 1300 plant species are endangered and 20 species are extinct.
Q.15. Define the following:
Ans. 1. National Park: These are the reserved forests where natural vegetation and wildlife are preserved in their natural environment. Eg. Kaziranga National Park
2. Wildlife Sanctuary: These are the portion of the natural forests where hunting and poaching of wild animals and birds are prohibited. Eg. Bharatpur Bird Sanctuary
3. Biosphere Reserve: The forest areas where all types of flora and fauna are preserved in their natural environment.
Q.16. How can you say that India is one of the major biodiversity of the world?
Ans. a. India is rated as one of the twelve mega biodiversity country of the world
b. India has 47000 plant species and 89000 species of animals.
c. India is tenth in the world and fourth in Asia in plant diversity.
d. India has 15000 flowering plants. They constitute 6% of the world's total flowering plants.
e. India is also rich in non-flowering plants that include fern, algae, and fungi.
f. India has a huge variety of fish in its fresh and marine waters.
Q.17. Name a national park of Uttar Pradesh and Gujarat. Why are elephants found mainly in Assam, Kerela and Karnataka?
Ans. Uttar Pradesh – Dudwa and Gujarat – Gir Elephants are found mainly in Assam, Kerela and Karnataka because dense and high vegetation type that is tropical evergreen forests are found here for this herbivore animal.
Q.18. How the thorny plants conserve the moisture in them?
Ans. 1. Trees are scattered and have long roots penetrating deep into the soil in order to get moisture.
2. Leaves are in the form of spines in order to check the loss of moisture during transpiration.
3. Stems of the plants are thick and fleshy in order to conserve the water in them.
Q.19. Write down the natural habitat of various animals found in India.
Ans. Elephants Forests of Assam, Kerela and Karnataka One horned rhinoceroses Marshy lands of Assam and West Bengal Wild ass Rann of Kachchh Camels Thar desert Asiatic lion Gir forest in Gujarat Tigers Forests of Madhya Pradesh, Sundarbans of West Bengal and Himalayan region Yak, wild ox, Tibetan antelope, blue sheep, kian (Tibetan wildass) bear, snow leopard, red panda In different parts of Himalayas
Q.20.What are the factors influencing the variety of flora and fauna?
Ans. A. RELIEF
a. Land : The nature of land influences the type of vegetation. The fertile level land is generally devoted to agriculture. The undulating and rough terrains are areas where grasslands and forests develop and give shelter to a variety of wildlife.
b. Soil: Different types of soil provide basis for different types of vegetation. The sandy soil of the desert support cactus and thorny bushes while wet marshy deltaic soils support mangroves and deltaic vegetation. The hill slopes have conical trees.
B. CLIMATE
a. Temperature: The character and extent of vegetation is highly determined by temperature. On the slopes of the Himalayas and the hills of the Peninsula above the height of 915 metres, the fall in temperature affects the types of vegetation and its growth and changes from tropical to sub-tropical and alpine.
b. Photoperiod (sunlight): The variation in duration of sunlight at different places is due to differences in latitude, altitude, season and duration of day. Due to longer duration of sunlight, trees grow faster in summer. Hence, the southern slopes of Himalayas are covered with thick vegetation as compared to the northern slopes.
c. Precipitation: Areas of heavy rainfall have more dense vegetation as compared to other areas of less rainfall. Therefore, the western slopes of the Western Ghats covered with thick forests and not the eastern slopes.