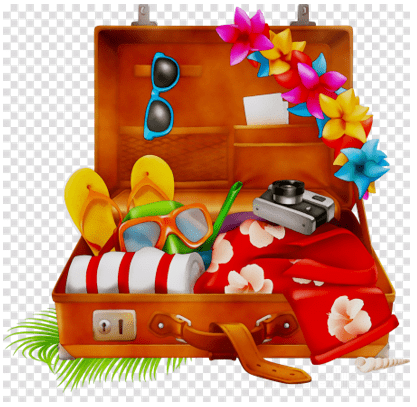 INTRODUCTION
This story is an extract from Jerome K. Jerome's novel 'Three Men in a Boat'. The narrator of the story and his two friends decided to go on holiday. The question of packing the things for the journey arose. The author thought that he was an expert in packing. lie asked his friends, George and Harris to leave packing to him. When he had finished packing, certain things remained out. He opened the bag again. In the same way, he had to pack and unpack time and again. The packing was still not complete. Harris and George undertook to do the rest of the job. But they were also not expert in packing. They damaged a number of things and did the job shabbily. At last, the packing was complete by 12.50 in the night. They went to bed with the intention of waking up at 6.30 in the morning.
INTRODUCTION: (2)
"Packing" is an extract from Jerome K. Jerome's novel Three Men in a Boat'. This is a humorous extract about the confusion and mess created by people who are inexperienced in the art of packing. It exposes the utter clumsiness of the three friends – Jerome, George, and Harris. They consider themselves to be skilled in the art of packing but, in reality, all of them have little knowledge about working in an organised manner.
Hence, to the great amusement of the reader, the small job of packing is carried out by them with many a jerk and jolt.
THEME
"Packing" is based on the theme that routine tasks are not as easy as they seem to be. The humorous account amuses the readers with the chaotic and confusing situations created by the clumsiness of three friends, all of whom consider packing to be child's play.
TITLE
"Packing" is an appropriate title for this extract from the novel 'Three Men in a Boat'. It forms one of the chapters of the novel. The three men are – Jerome, George, and Harris. They have to go on a pleasure boat journey and have to pack for it. All three of them think they are 'past masters' in the art of packing, but all they end up creating is an utter mess. They are disorganized, unplanned, foolish, careless and unsystematic and cannot properly pack a thing. They blame each other for being poor at packing and each boasts of his packing acumen. Thus, the extract is all about packing and, therefore, the title is appropriate.
WORD-MEANINGS
Trip = short journey,छोटी यात्रा; impressed = told with emphasis,जोर देकर कहा ; entirely =completely, पूरी तरह ; uncanny = strange, अजीब ; cocked = raised, उठाया ; intended = desired,इच्छा की ;boss (verb) = to supervise,निरीक्षण करना; potter = move about aimlessly, बिना उद्देश्य के इधर उधर घूमना ; Irritate =make angry,नाराज करना ; loll = sit or stand lazily, सुस्ती से बैठना या खड़े होना ; messiiti= creating confusion, उथल –पुथल पैदा करना ; superintend = supervise, निरीक्षण करना ; energetic = full of energy,शक्ति से पूर्ण ; strapped = tied with straps, पट्टों से बांधना ; wild = (here) very angry, नाराज ; haunt = come again and again, बार –बार जाना ; perspiration = sweat, पसीना ; hunt for = search for, खोजना ; mortal= subject to death and decay,नश्वर ; rummaged = searched thoroughly, पूरी तरह खोजना ; Chaos = confusion, disorder,अव्यवस्था ; reigned = ruled, शासन किया ; slammed = shut, बंद किया ; pouch = a small bag, थैली ; hampers = small boxes,छोटे डिब्बे ; evidently = clearly,स्पष्टतया ; Piles = heaps, ढेर; pies= eating dishes,खाने का सामान; strawberry = a fruit, एक फल; squashed=crushed, कुचल दिया; trod =put foot on, पांव ऊपर रखा ; Nervous = tense, घबराया हुआ ; scrape = remove,हटाना ; oath = vow, कसम ,शपथ; extraordinary = uncommon, असाधारण ; mysterious = full of mystery, रहस्यमय ; indignantly = angrily, गुस्से से ; spinning = moving round, घूमना ; roared = shouted, चिल्लाया ; ambition = aim,लक्ष्य ; squirm = enter, come,प्रवेश करना ; nuisance = trouble, मुसीबत ; Stumble = fall over,लुढ़कना ; steadily = continuously, लगातार ; accomplishing = fulfilling , पूरा करना conceit = pride,गर्व ; damp =wet,गीला ; reflection =thought, विचार ; sin =पाप ; hamper = basket,टोकरी ; Comfort = ease, राहत ; tossed = drew lots,टॉस किया ; row = quarrel, झगड़ा ; tumble = fall, गिरना I