Elastomer
Rubber can be broadly classified as natural rubber and synthetic rubber. Natural rubber is a product of the tree Heveabrasiliensis while synthetic rubber is elastomer derived from petrochemical feedstock product. Table M-VIII 1.4 shows the general and special purpose of rubber.
Table M-VIII 1.4: General Purpose and Special Purpose Rubber
General Purpose Rubber

Special Purpose

Styrene butadiene rubber (SBR)

Polychloroprene(CR)

Styrene butadiene Emulsion/Solution

Styrene isoprene rubber(SIR)

Polybutadiene (BR)

Acrylonitrile Butadiene(NBR)

Polyisoprene (PS)

Silicone rubbers

Ethylene propylene (EP) and

Ethylene propylene diene (EPDM) Butyl rubber (BR)

Ethylene vinyl acetate (EVA)

Acrylic rubber

Polyester urethanes

Polyether urethane elastomer Epichlorohydrin

Poly isobutylene

Polydialkyl siloxane (Silicon Rubber)

Vinyl Pyridine butadiene rubber (PBR)

Hypalon

Polysulphide rubber

Fluorocarbon rubber
Synthetic Fibre
First manmade fiber – natural occurring polymers from cellulose and protein – Viscose rayon first manufactured in 1986 in England
First true synthetic in 1935 – Nylon by DuPont
Nylon was followed by acrylic and mod acrylic fiber based on Acrylonitrile in 1950.
Polyester Fiber in 1953 in India
Viscose rayon in India started in 1950
Acetate rayon in 1954 in India
World consumption of non-woven man-made fibre is mention in Table M-VIII 1.5.\
Rayon Grade Pulp : Harihar Polyfibre, Gwalior Rayon, Travancore Rayon, Baroda Rayon, Andhra Rayon, Shri Ram Rayon, Kesoram Rayon, South India Viscose Rayon
Caprolactam: Gujarat state fertilizer and chemicals vadodara, Fertilizer and chemicals travancore
DMT /PTA: Bombay Dying, BRPL, Reliance (Patal Ganga, Hazira, Vadodara), IOC Panipat
p-Xylene: BRPCL, Reliance (Patal Ganga, Hazira, Vadodara, Jamnagar), Indian oil Corporation
Projected Consumption of Fiber in India
Table M-VIII 1.5: World Consumption of Non woven Man-made Fibers (% of total)
| | | | | |
| --- | --- | --- | --- | --- |
| Man-made Fibers | 1998 | 2000 | 2005 | 2007 |
| Polyester | 24 | 22.5 | 23.0 | 23 |
| Polyamides | 1.5 | 1.5 | 1.5 | 1.5 |
| Acrylic fibers | 1.5 | 2.0 | 3.0 | 3.0 |
| Polypropylene fibers | 62.0 | 63.0 | 62.7 | 62.7 |
| Viscose rayon | 8.0 | 8.0 | 7.0 | 7.0 |
| Other synthetic fibers | 3.0 | 3.0 | 2.8 | 2.8 |
| Total consumption, million tonnes | 2.4 | 3.3 | 2.5 | 4.0 |
Raw Materials for Manmade Fibre
Synethetic fibre polymer production needs extremely pure raw materials and chemicals. The most important chemicals are monomers, catalysts, and solvents.
The most common monomers dealing with large volume organic chemicals are as follows:

Ethylene, propylene, butadiene, isoprene, styrene
Vinyl chloride, vinyl esters, vinyl ethers, chloroprene
Acrylic and methaacrylic esters, vinyl ethers, chloroprene
Adipic acid, hexamethylenediamine, caprolactam
Terephthalic acid, ethylene glycol
Formaldehyde
Aromatics, like phenol, cresol, bisphenol A
Maleic anhydride, etc

Catalysts are chemicals used to speed up or initiate the polymerization reaction. Common catalysts include Zieger catalysts (titanium chloride and aluminium alkyl compounds), chromium-containing compounds, and organic peroxides.
Solvents are sometimes used to dissolve or dilute the monomer or reactants. The use of solvents facilitates polymer transport through the plant, increases heat dissipation in the reactor, and promotes uniform mixing in the reactor
Details of man made fibre is shown in Figure M-VIII 1.6.
Some terms used in synthetic fibre industry
Denier: denier is the measure of coarseness of a yarn and is defined as the weight in grams of a length 9000meter of a yarn or filament.
Tex and Millitex: Tex is the defined as the weight in grams of 1000 meter
Tenacity: The tenacity or strength of rayon is expressed as grams per denier. IF a load of 250 gms will just break at a denier yarn, the tenacity is said to be 2.5 gms per denier.
Elongation at break: Elongation is a important properties of a yarn. If a length of 100cm of a yarn can be stretched 112 cm before breaks, it is said to have elongation at break of 12%
Moisture regain: Regain is of a fibre is the percentage of moisture calculated on oven dry basis.
Staple: The choped fibre is called staple .
Filament yarn: Reeled filaments yarn
Elasticity: The elasticity of a fibre is its ability to recover from strain.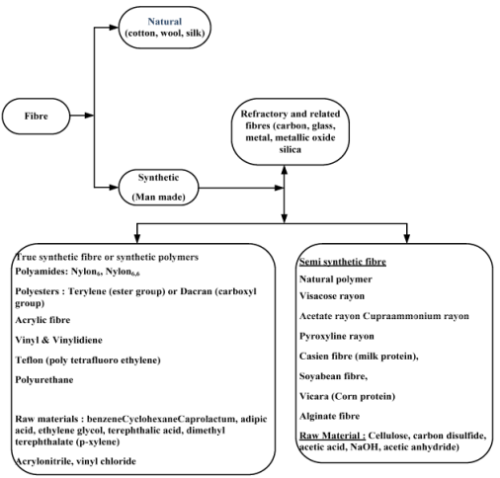 Figure M-VIII 1.6: Manmade Fibre and Raw Material
Overview of Indian Man-Made Textile Industry
Second Largest producer of cellulosic fibre/yarn
Fifth largest producer of synthetic fibres/yarns.
Production of synthetic fibres nearly 10 lakh MT (2009-10)
Production of Synthetic yarn about 15 lakh MT (2009-10)
Indian: Fibre Demand
Current All fibre demand is arround 80 lakh MT
Cotton 43 lakh MT and polyester around 30 lakh MT
All fibre demand to grow nearly 130 lakh MT by 2020 @ 5% CAGR
PFY has grown at around 10% CAGR in last decade and is likely to sustain similar growth rates
Indian: Textile Growth Drivers
Figure M-VIII 1.7 shows emerging trends of man made textiles
Higher disposable income and changing life style
Increasing fashion awareness even in tier B, C cities
New emerging segment of non-apparel application
Increasing urban households and working women population
Rapid spread of organised retail sector
Rise in exports to traditional and new markets
Favourable govt policies like TUFS, SITP (textile Parks)
Table M-VIII 1.6 give the details of demands of man-made fibre in India. Brief details of various synthetic fibre producing units in India is given is Table M-VIII 1.7. Table M-VIII 1.8 gives the details of rising demand of polyester. Per-capita consumption of cotton and manmade fibre is mention in Table M-VIII 1.9.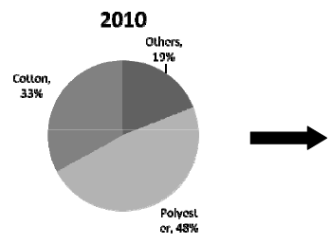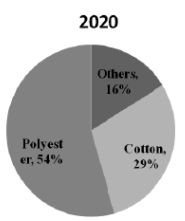 Figure M-VIII 1.7: Emerging Trends in Man-made Textiles
KT

2000

2005

2010

2015

2020

CAGR

2010/2000

CAGR

2020/2010

Polyester

1381

1672

2844

4591

5513

7%

7%

Nylon

86

117

111

118

107

3%

0%

Viscose

284

271

309

334

293

1%

-1%

Acrylic

111

110

96

121

110

-1%

1%

Polypropylene

42

54

64

80

76

4%

2%

Total MMF

1904

2224

3424

5244

6099

6%

6%

All Fibres

4948

5735

7826

10871

12984

5%

5%
Table M-VIII 1.7: Various synthetic fibre producing units in India
Sl.No

Name and Location of Industrial Unit

Product

1

J.K.Synthetics, Rajasthan

NFY, PFY, NTC,

PSF, ASF

2

Garware Nylon, Pune

NFY, PFY

3

Nirlon Synthetic Fibers and Chemicals

NFY, PFY, NTC

4

Modipon, Modi Nagar, Uttar Pradesh

NFY, PFY

5

Century Enka, Pune,

NFY, PFY

6

Baroda Rayon Corporation

NFY, PFY, VFY,

NTC

7

Shree Synthetics, Madhya Pradesh

NFY, PFY

8

Stretch Fibers

NFY

9

Petrofils Cooperative

PFY

10

Chemicals and Fibers, Thane

PSF

11

Ahmedabad Manufacturing and Calico Printing Company

PSF

12

Swadeshi Polytex , Uttar Pradesh

PSF

13

Indian Organic chemicals, Manali, Tamil Nadu

PSF

14

Bongaigaon Refinery and Petrochemicals

PSF

15

Reliance industries [formally Indian Petrochemicals

Corporation, Koyali, Baroda, Gujarat]

ASF

16

Neomar Ltd.,

PPSF

17

Shriram Fibers, Manali, Tamil Nadu

NTC

18

National rayon Corporation, Kalyan,

NTC, VTC, VFY

19

Travancore rayon, Rayanopuram, Kerala

VFY

20

Century Rayon, Kalyan,

VFY, VTC

21

J.K.Rayon,, Uttar Pradesh

VFY
| | | |
| --- | --- | --- |
| 22 | Kesoram Rayon, Triveni, west | VFY |
| 23 | South Indian Vescose, Tamil Nadu | VFY, VSF, PNSF |
| 24 | Indian Rayon Corporation, Veraval | VFY |
| 25 | Sirsilk Ltd, Kaghaznagar, Andhra Pradesh | AFY, ATSF |
| 26 | Rayon, Nagda, Madhya Pradesh | VSF |
| 27 | Rayon, Mavoor, Kerala | VSF |
| 28 | Shriram Rayon, Rajasthan | VTC |
| 29 | Harihar Poly Fibers, Harihar, Karnataka | PNSF |
Kg per Capital

Mkt share (%)

Cotton

Polyester

1960

3.3

0.0

67

1970

3.3

0.5

55

1980

3.2

1.2

48

1990

3.5

1.6

47

2000

3.3

3.2

37

2010

3.6

5.2

33
Table M-VIII 1.9: Percapita Consumption of Cotton and Manmade Fibre
| | | |
| --- | --- | --- |
| Year | Cotton Kg, per capita | Man-made fiber kg, per capita |
| 2005 | 1.85 | 2.4 |
| 2010 | 1.65 | 2.75 |
| 2015 | 1.51 | 3.3 |
| 2020 | 1.52 | 3.6 |