What are Drugs & Drug Abuse?
A majority of the drugs are obtained from plants, which are again nothing but chemicals. Some of these are opioids, coca alkaloids, cannabinoids, etc. which are got from plants. Some other medical formulations such as barbiturates, amphetamines, benzodiazepines, etc. are also misused.
The drugs have an effect on the central nervous system of the body. These chemicals react with the body and put the whole body at risk. Drugs change the way the body feels. The chemicals in the drugs send the wrong signals and messages to different parts of the body, thereby resulting in hallucinations and/or seeing and hearing things that are real.
Sometimes certain actions are also committed by individuals under the influence of drugs, which they normally do not do. The ill effects that drugs have on the body include a faster heartbeat, slow body movements, dry throat, and fast or slow breathing, etc. They also affect the different sensations of smell, sight, hearing, feeling etc.
When drugs are taken in such a manner that they impair the regular bodily functions, in terms of physical, physiological and psychological terms, it is called drug abuse. There is no safe limit for taking any drug. The tolerance levels increase every time an individual takes drugs and this becomes a vicious cycle and the individual gets addicted to drugs.
Drug Dependence: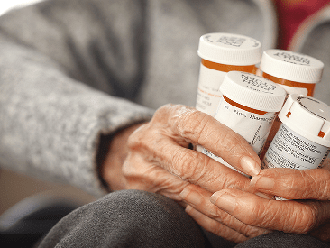 Fig: Drugs
Meaning: Certain drugs are prescribed by physicians for the prevention or treatment of diseases, or for increasing the physical and mental performance and are withdrawn as soon as the desired effect is achieved.
Repeated use of certain drugs on a periodic or continuous basis may make the body dependent on them. This is called drug dependence. The term ''drug–dependence'' is now-a–days preferred to ''drug–addiction or drug habituation'' (WHO, 1964). Some people start taking drugs without medical advice due to one reason or the other and become drug dependent.
Types: Drug dependence is of two types Psychological and Physical or physiological.
(i) Psychological dependence: It refers to the person's belief that the normal state of well being can be attained only with the drug's action.
(ii) Physical (Physiological) Dependence: It refers to the person's state when intake of a drug becomes essential to maintain physiological equilibrium. In such a case, the nervous system functions normally in the presence of the drug only. The physical dependence is, therefore, also called neuro adaptation.
Types of Habituating Drugs: The habituating drugs are grouped into two main categories:
Psychotropic drugs and
psychedelic drugs.
I. PSYCHOTROPIC DRUGS:
These drugs act on the brain and alter behaviour, consiousness and capacity of perception. Hence, they are also termed mood–altering drugs. The repeated use of the psychotropic drugs makes the body dependent on them. The psychotropic drugs are classified into four major groups: tranquillisers, sedatives and hypnotics, opiate narcotics and stimulants.

(1) Tranquillisers: The tranquillisers decrease tension and anxiety, and promote calmness and soothing without sedating or depressant effect and do not induce sleep.
Examples: phenothiazines and benzodiazepines.

(2) Sedatives and Hypnotics: The sedatives depress ('switch off') the activities of the central nervous system. They reduce excitement and give a feeling of calmness, relaxation or drowsiness. Higher doses induce sleep. The sleep–inducing drugs are also called hypnotics.
Examples: Barbiturates and benzodiazepines.

(3) Opiate Narcotics: Medical use: The opiate narcotics are drugs that suppress brain activity and relieve pain. They are popularly called pain killers. They also have sedative effect. The opiate narcotics are also used for cough relief and for the treatment of vomiting and diarrhoea.
Examples: The opiate narcotics are briefly called opiates or opioids. They include opium and its derivatives; certain semi-synthetic compounds, namely, heroin and smack; and some synthetic drugs such as pethidine and methadone.

(4) Stimulants: The stimulants temporarily stimulate the nervous system; make a person more wakeful, alert and active; and cause excitement. The stimulants do not cause physical dependence because no withdrawal symptoms appear. Psychological dependence is very likely to occur as withdrawal causes depression, anxiety and restlessness. The stimulants include caffeine, cocaine, crack, beetelnut and amphetamines.

II. PSYCHODELIC DRUGS:
Hallucinogens: The hallucinogens act mainly on CNS and greatly alter one's thoughts, feelings and perceptions.
They are known as psychodelic drugs (G. psycho = mind, soul ; deloum = to manifest). They cause optical or auditory hallucinations,i.e., illusions, apparent perception of external objects or sounds not actually present.
The illusions may be pleasant or unpleasant. The hallucinogens are also called vision–producing drugs.
Examples: The hallucinogens include chemicals such as LSD (lysergic acid diethylamide), mescaline, psilocybin, psilocin, PCP (phencyclidine piperidine), MDMA (methylenedioxy methamphetamine) and other products of hemp plant.
| | | | |
| --- | --- | --- | --- |
| Type of drug | Examples | Effects | Clinical Uses |
| Sedatives and tranquilizers(cb pressent) | Barbiturates Benzodiazepines (e.g., Valium) | Depress brain activity and produce feelings of calmness, relaxation, drowsiness and deep sleep (high chases) | Hypnotic,anti-anxiety |
| Opiate narcotics | Opium, morphine, heroin, pethidine, methadone | Suppress brain function, relieve intense pain (physical and mental), produce temporary euphoria | Analgesic |
Opioids bind to specific opioid receptors present in our CNS and gastrointestinal tract.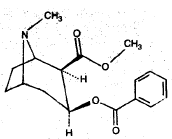 Fig: Chemical Structure of Morphine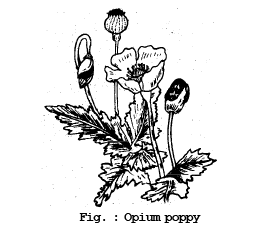 Major Categories of Psychotropic Drugs, their Effects and Clinical Uses
| | | | |
| --- | --- | --- | --- |
| Type of drug | Examples | Effects | Clinical Uses |
| Stimulants | Caffeine (very mild), amphetamines (including dexamphetamine), cocaine and its derivative Novacaine | Stimulate the nervous system:; make a person more wakeful, increase alertness and activity, produce excitement. | Weight control Neurotic (Depressive) disorder |
Major Categories of Psychotropic Drugs, their Effects and Clinical Uses
| | | | |
| --- | --- | --- | --- |
| Type of drug | Examples | Effects | Clinical Uses |
| Hallucinogens | LSD, mescaline, psilocybin, charas, hashish, marijuana (bhang) | Alter thought, feelings and perceptions; hallucinations | None |
Cannabinoid receptors present principally in the brain.
Cannabinoid generally taken by inhalation and oral ingestion, these mainly affect cardiovascular system of body.



Atropa belladonna and Datura also have hallucinogenic properties.
MENTAL HEALTH
Mental health is important for the maintenance of physiological health, and social effectiveness.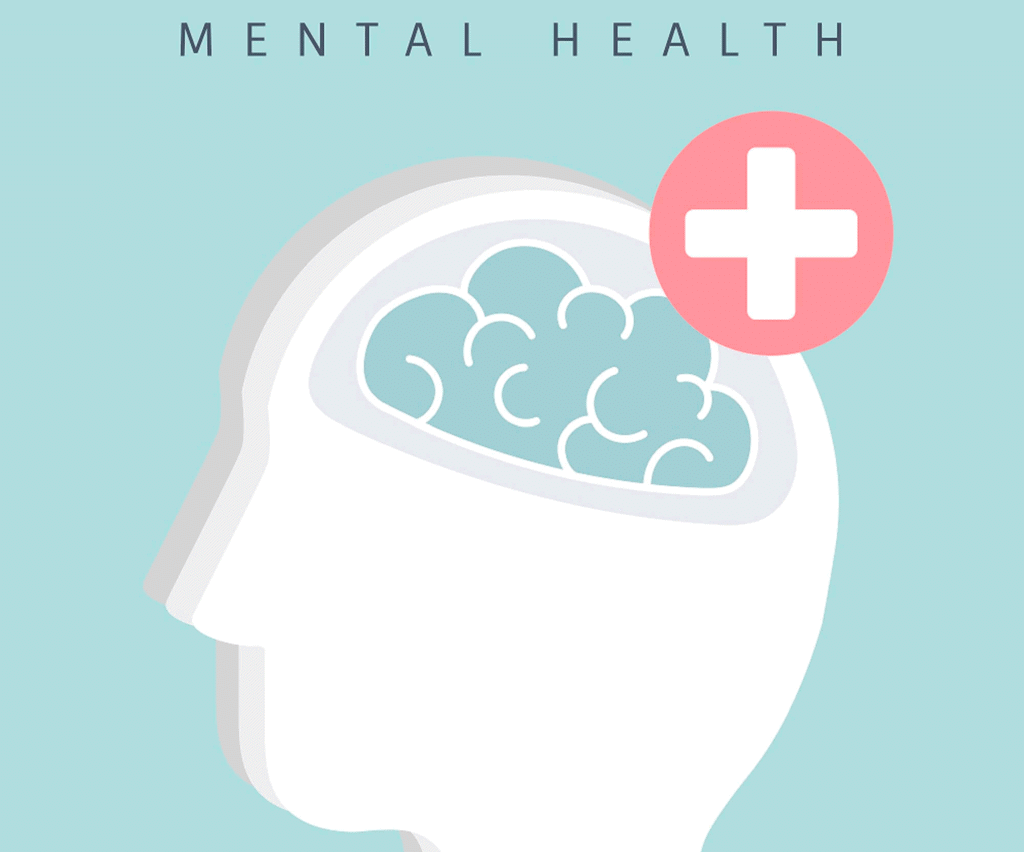 Mental illness is characterised by the following symptoms:
(i) depression
(ii) insomnia (lack of sleep) or excessive sleeping,
(iii) compulsive actions
(iv) feeling of hopelessness
(v) suicidal thoughts
(vi) unreasonable phobias
(vii) partial or complete loss of memory
(viii) self-destructive behaviour, e.g., excessive gambling, drinking, drug abuse, over-eating and extreme dieting
(ix) delusions (false beliefs) and hallucinations
(x) vocational and social dis-functioning on a day-to-day basis. Hallucination is a subjective disorder of sensory perception, in which one of the senses is involved in the absence of external stimulations.

Types of Mental disorders:
Mental disorders are of many kinds. There are three main types: Psychosis, neurosis or psychoneurosis, and personality and character disorders.

1. Psychosis: It is a severe mental disorder. It arises in the mind itself. It involves gross disorganization of a person's mental capacity and effective response. The patient is ''insane'' (mad) and out of touch with reality. He cannot cope with the ordinary demands of everyday life. He does not know he is ill and refuses to get treatment.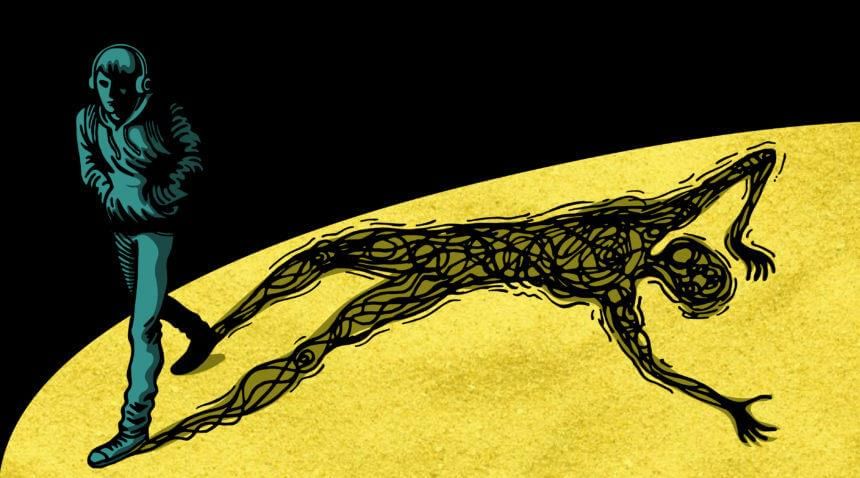 Fig: PsychosisPsychosis may be associated with physical ailments such as in diabetes, high blood pressure, tuberculosis and brain disorders. Psychosis are of many types. Some common types are mentioned.(i) Alcohol Psychosis: It is a mental disorder resulting from alcoholism. It involves organic brain damage as in delirium.
(ii) Senile Psychosis: It is a mental disturbance occurring in old age.
(iii) Toxic Psychosis: It is caused by some toxic substances, whether endogenous or exogenous.
(iv) Traumatic Psychosis: It results from physical injury or emotional shock.

2. Neurosis: It is a mild mental disorder. It arises due to the effect of environmental factors on the patient, it involves behavioural disorder. The patient is unable to react normally to life situations. There are excessive or prolonged emotional reactions (anxiety, fear, sadness, tension, vague aches) to stresses. A neurotic is not considered ''insane'' by his associates. He is aware of his problem and seeks help.

3. Personality and Character disorders: These include epilepsy, mental retardation and childhood behavioural problems. These are minor mental illness.

PSYCHOLOGICAL DISORDERS: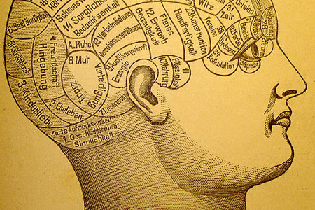 Fig: Disorders(i) Anxiety disorders: Neurotic anxiety develops when there is an over-reaction to stressful events. It is associated with a range of unpleasant bodily symptoms, including palpitation sweating, nausea, trembling, diarrhoea and muscular tension. The commonest anxiety states seen in childhood and adolescence are separation anxiety disorder and school phobia.

(ii) Obsessive-compulsive disorders: It is Neurotic disorder. Affected persons manifest overwhelming obsessions and compulsions. They are compelled to perform an action or an idea despite their own attempt to resist it (compulsion). The most common obsessions are violence. (Self destructive)

(iii) Attention deficit disorder: It is a neurotic mental health problem among children. It is observed more in boys than in girls. As a result of this disorder, the boys exhibit under achievement, behavioural problems and a tendency to be disliked by other children.

(iv) Mood disorders: These are the occasional bouts of high or low mood, i.e., elevation and depression. Depression is a neurotic mood disorder characterized by sadness, hopelessness, low self-esteem, decline in interest, energy, concentration and changes in sleep pattern and appetite. The cause may be a death in the family, failure in examination or interview, or losing of a job, this disorder can be bipolar, i.e., depressed mood may alternate with exaggerated arousal and over-activity, like non-stop and quick talking.

(v) Schizophrenia: It is psychotic disorder which is characterised by:-
(a) distorted thoughts,
(b) laughing or crying at completely inappropriate times.
(c) dopamine increases

(vi) Borderline personality disorder (BPD): This disorder is an emotionally unstable personality disorder, which is characterised by impulsivity, unpredictable moods, outbursts of emotion, behavioural explosions, quarrelsome behaviour, and conflicts with others. These individuals are highly reactive, and generally experience episodic depression, anxiety, and irritability. They also have problems with anger and anger expression. Individuals with BPD often attempt to injure, mutilate or kill themselves.