Introduction
All animals move in search of food or to protect themselves and their babies from being hunted, or to find and build resting and breeding places. Animals show different types of movements. The limbs of animals are modified according to the way they move.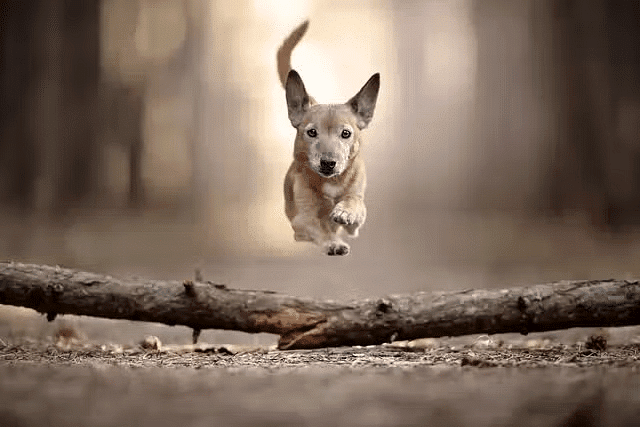 A dog running
Land animals
Most animals living on land have four limbs.
The two limbs in front are called forelimbs and the two behind are called hind limbs.
Some animals use all four limbs to move. For example, Horses, Cows, Tigers, Zebra etc.

Some use only their hind limbs to move. For example, Kangaroos, Crocodiles, Lizards and turtles have four shorts legs which help them crawl.

Human beings use their hind limbs to walk and forelimbs to hold, pick or carry things and to perform many other activities.


Human using forelimb to pick and hold

Some animals like snakes and earthworms have no legs. Snakes move by curving and straightening their body while the earthworms move by shortening and elongating their body.
Water Animals
All water animals swim by paddling and pushing back water. Different animals use different organs for swimming: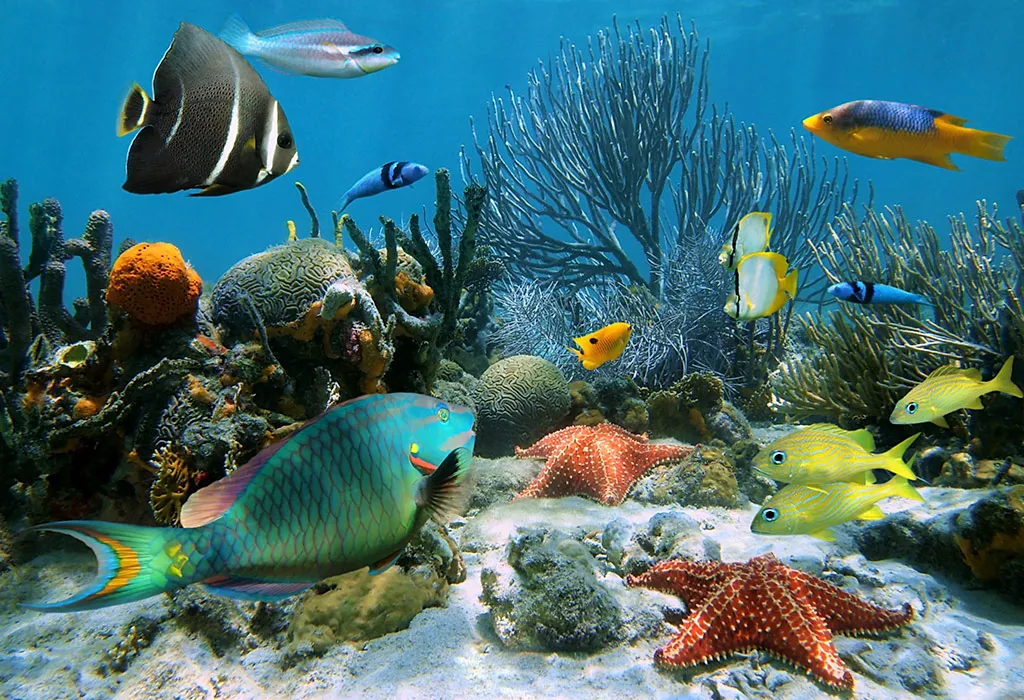 Fishes swim by moving their body and tail from side to side. A pair of fins helps them in balancing, changing direction and stopping. Some fishes use their fins like oars to push the water and move forward.

Frogs use their webbed feet to swim.

Turtles use their limbs as paddles.

Penguins have two flippers, which are actually short and strong wings.

Octopuses use their eight arms called tentacles to swim and catch their prey.

Birds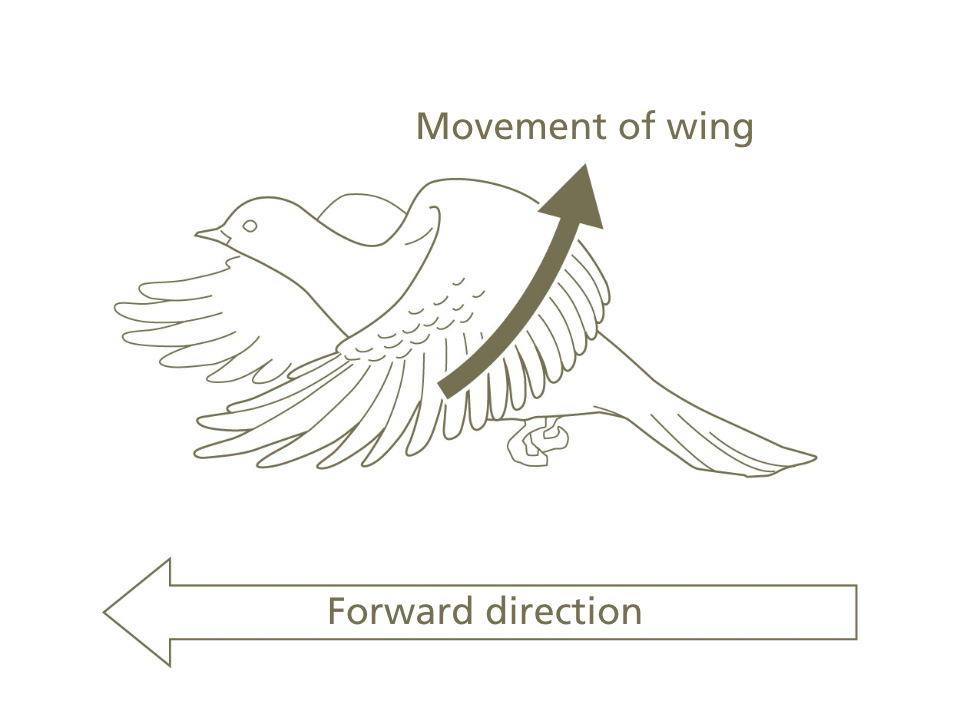 The forelimbs of birds are modified into wings, which help them fly in air.
Wings have feathers and they are attached to the chest bone of birds.
Birds have streamlined bodies enclosing light and hollow bones.
These bones make their bodies lighter and easy to soar in the air.
Some birds like ostrich, emu and kiwi have poorly developed wings, hence, they cannot fly.
Insects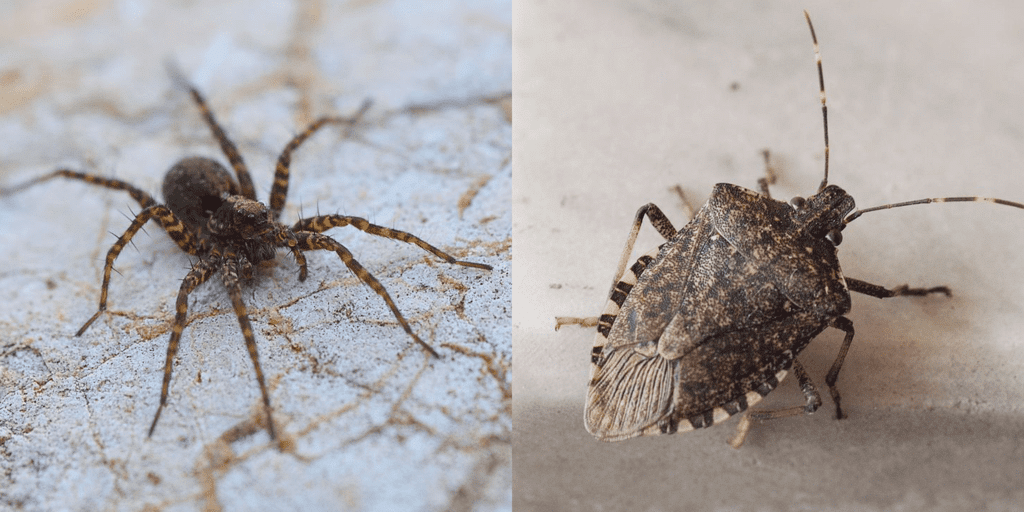 All insects have six legs, which they use to move.
Some insects like the butterfly, honey bee and house fly have wings to fly.
Water insects like the water boatman use their legs as oars to paddle and swim.
Migration
Many animals migrate in search of favorable conditions. They travel thousands of kilometers to escape the cold weather, find food and also find a suitable place to give birth to their young ones. When conditions are again favorable, they go back to their original habitats. The large-scale movement of animals in search of favorable conditions is called migration.
Reproduction in Animals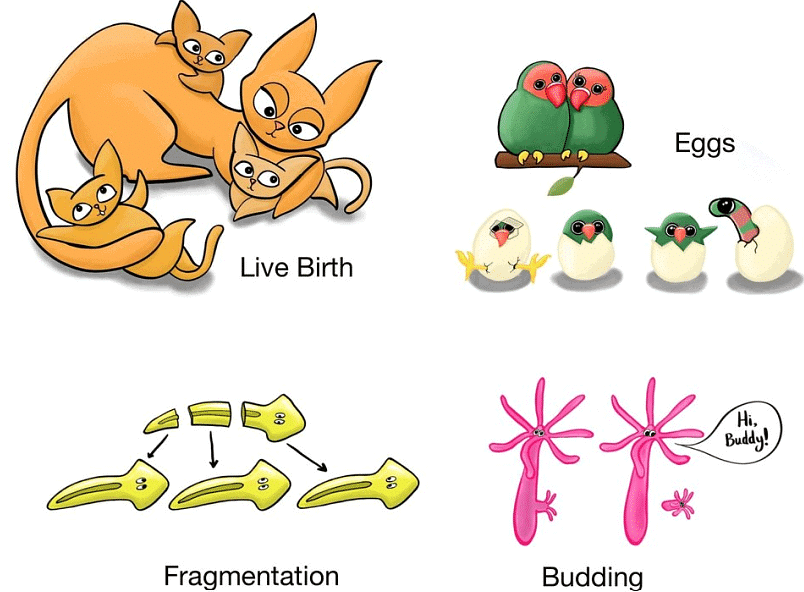 The process by which animals produce progeny like them is known as reproduction. Some smaller animals reproduce by fission. Some organisms reproduce by growing buds on their body while many animals reproduce directly by giving birth to their young ones or by laying eggs. For example, a cow gives birth to a calf; a hen lays eggs from which chicks hatch out