Physical Changes
A physical change is a temporary change that can be reversed. For example, melting of ice, evaporation of water, melting of wax and glowing of a bulb are physical changes as they give us back the original substance.
Examples:
Boiling, melting, freezing, and shredding
Melting of butter, ice cream, wax
Shredding of paper, clothes, etc
Chopping wood
Original material remains same. These changes are in the state of matter and can be reversed easily.
Chemical Changes
A chemical change is a permanent change that cannot be reversed. For example, burning of paper, burning of matchsticks, cooking of food and formation of curd from milk are chemical changes.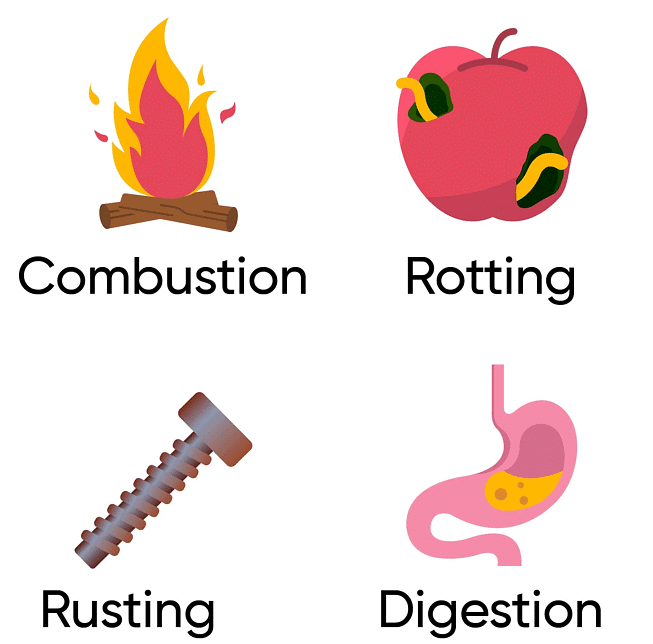 Examples:
Burning, cooking, rusting, and rotting
Burning wood
Souring milk
Cooking an egg
Heating sugar to form caramel
Baking a cake
Rusting of iron
We cannot get original things back when a chemical change occurs in them. A chemical change results from a chemical reaction.