POTENTIOMETRIC TITRATIONS
Principle Underlying Potentiometric Titrations
The equivalence point of titrations can be determined accurately without making use of any visual indicators.
Location of Equivalence Point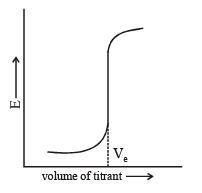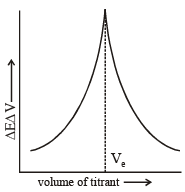 A typical potentiometric titration curve A typical first derivative graph
Applicability of Potentiometric Titrations
Potentiometric titrations constitute the most versatile method of electrochemical analysis and practically every analytical determination of both inorganic and organic system carried out with classical method could be performed potentiometrically.
For example, the titration between weak acid and weak base, titrations in colourd solution, titrations in non aqueous media (where indicators cannot be used), and differential determinations of two or more than two substances with different solubility products or with different redox potentials can be carried out by using the potentiometric method.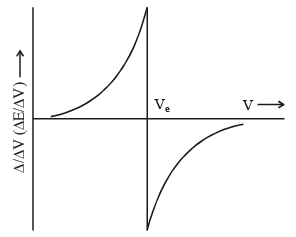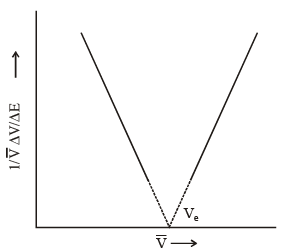 A typical second derivative graph and

(Gran's method) A typical graph between (ΔV/ΔV)/

CONSTRUCTION OF POTENTIOMETIC TITRATION CURVES

Acid-Base Titrations
In acid-base titrations,the hydrogen-ion concentration varies during the course of titrations. The indicator electrode employed in titration is either the quinhydrone electorde or the glass electrode. The potentials of the electrode is given as follows :
Quinhydrone Electrode

Glass Electrode

Saturated calomel electrode is almost universally employed as the reference electrode. Thus, the assembly used in potentiometric acid-base titration is
Reference electrode || Indicator electrode i.e.
Pt | Hg | Hg2Cl2 | Cl– || H+, Q, QH2 | Pt
or Pt | Hg | Hg2Cl2 | Cl– || H+ | Glass electrode
TITRATION OF HCl VERSUS NaOH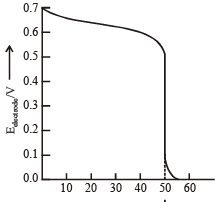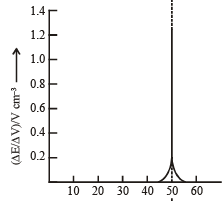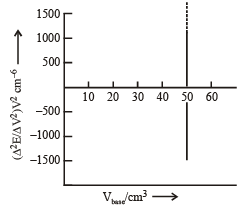 REDOX TITRATIONS
In redox titration, the addition of titrant changes the concentration of reduced and oxidized forms of reactnat; the concentration of one of these increases while that of the other decreases. This results into the change in the potential of the electrode which can be determined experimentally or theoretically.
The platinum electrode, which is usually employed as the indicator electrode, is dipped into the solution of reactant. The potential of the electrode relative to a refernece electrode is measured at differnet stages of titration and then graphs between E, versus V, ΔE/ΔV versus V, etc., are plotted to determine the equivalence point.
PRECIPITATION TITRATIONS
In precipitation titrations, the concentration of reactant decreases as a result of formation of a precipitate with the titrant. If an electrode reversible with the reactant is dipped into the solution, its potential will vary during the course of titration. Hence precipitation titration can be carried out potentiometrically.