Class 9 : Procedure - To Determine the Melting Point of Ice, Lab Experiment, Chemistry, Class 9 Science Class 9 Notes | EduRev
The document Procedure - To Determine the Melting Point of Ice, Lab Experiment, Chemistry, Class 9 Science Class 9 Notes | EduRev is a part of the
Class 9
Course
Science Class 9
.
All you need of Class 9 at this link:
Class 9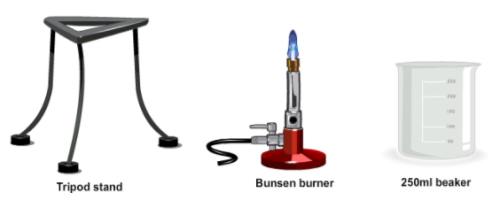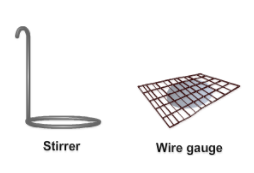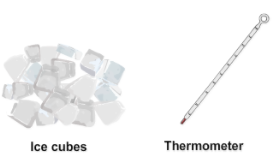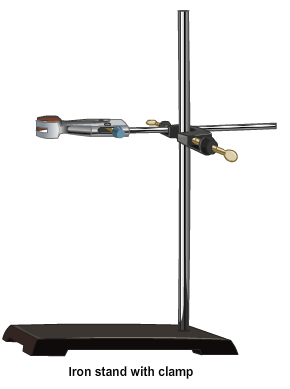 The Procedure:
Real Lab Procedure:
Take some ice cubes and dry them using a filter paper and quickly put them in a beaker.
Place the beaker over a wire gauze kept over a tripod stand.
Suspend a thermometer (temperature range -10 to 110°C) with the help of a clamp stand so that its bulb remains in the middle of the ice cubes.
Ice cubes are moderately heated by a gas burner and stirred continuously using a glass rod.
Note the temperature (t1) when the ice starts melting.
Continue heating the ice.
Note the temperature (t2) when the ice has melted completely.
Record your observations in tabular form.
Precautions:
The bulb of the thermometer should be kept surrounded with ice cubes.
Ice should be stirred regularly to keep a uniform temperature throughout.
Note temperature by keeping your eyes in line with the level of mercury.