Confrontation of Cultures
It reflects the encounters between European and the people of the America between 15th and 17th Centuries.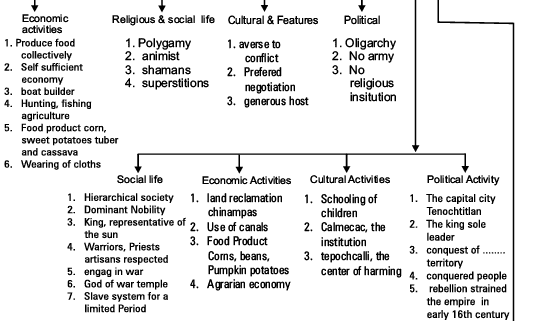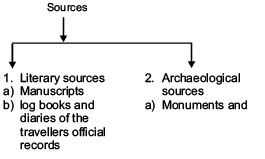 Process ofthe Colonialization of America by Spain
i) Military strength of Spain
ii) Use of gun powder and Horses
iii) Local people forced to pay tribute or to work in gold and silver mines.
iv) Local chieftains were forced to explore new lands and sources ofgold.
v) By Military repression, forced labour and diseases like small pox.
Cortez and Aztecs
i) Cortez be friended Totonacs, a dissent group of Aztecs
ii) Montezuma, the Aztec king afraid of gun powder and horses thought Cortes to be the incarnation of exile god to take the revenge, in) Tenochtitlan, thecapitalsubdued on 8 Nov.1519
iv) Cortes installed Christian images in the temple
v) Incessant demands for gold by Spanish provoked uprising.
vi) Mysterious death of Montezuma, led to suspicion and deadly small pox, Elected king cuatemoc chose to give up his life.
vii) Cortes became Captain General of new spain in Mexico.
Cabral and Brazil
i) Brazil was discovered by Cabaral in 1500
ii) The king of Portugal divided the coast of Brazil in 14 hereditary captaincies.
iii) Portuguse were given the right to land ownership and right to enslave local people
iv) Production of sugar and sugarcane plantation with the use of slave labour.
v) Jesuits work led to acceptance of Christianity and strong denial of slavery.