Food that we eat comes from many sources. This food is crucial in determining the health of our body.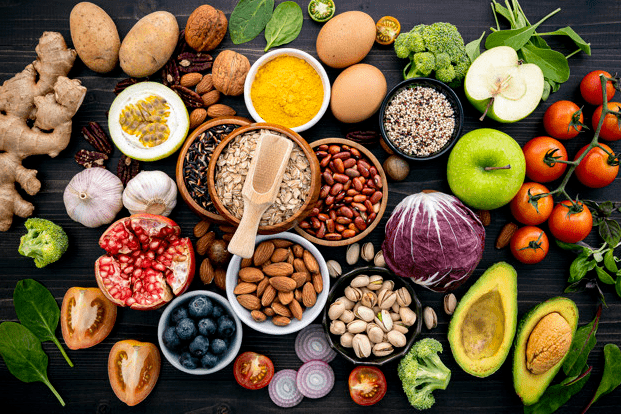 Hence, care needs to be taken to eat the right kind of food. Some of the resources from where we can obtain different types of food materials are:
Fruits from plants
Vegetables and legumes from plants
Fish, lean meat, eggs, poultry from animals
Pulses, whole grains, Cereals from plants
Milk and its derivatives such as – curd, butter, cheese, cottage cheese, clarified butter from animals, etc.
Food Variety

The component that we consume and provides nourishment to the body, is called food. Food is essential for every living organism.
Example: Rice, chapati, curry, fruits, vegetables, cheese, bread, milk, curd, butter, etc.
Ingredients: Substances or materials that are required to prepare a dish are called Ingredients.
Example: Atta (flour) and water are the two ingredients required to make a chapatti.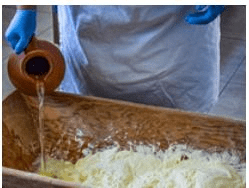 Preparation of Dough
Food Materials and Sources
Plants are one of the primary sources of food. Almost all parts of a plant are edible such as leaves, fruits, seeds, stems, flowers, and roots.
Some plants have two or more edible parts such as mustard. Mustard seeds yield oil, its leaves are used to make food.


Food Items

Some seeds are sprouted to be consumed. Nectar from flowers is collected by bees which are later converted to honey and stored in their hives and finally extracted by us.
Food materials such as milk, eggs, lean meat, and fish are obtained from animals.
Cheese and butter are animal products as they are obtained from milk. Milk is processed with the action of bacteria for the formation of curd. Further processing yields clarified butter and so on.
Flour is obtained from the wheat plant. Flour is used widely in the baking industry to make bread, cakes, pastries, puffs, biscuits, etc.
Food from animals is rich in proteins and vitamins.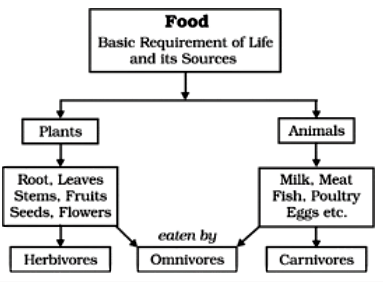 Question for Key Concepts: Food - Where does it Come from?

Try yourself:Which of these ingredients is not obtained from plants or animals?



Plant Parts as Food
Some examples of edible plant parts are shown below:
Roots: Beets, carrots, radishes, turnips, ginger.
Stems: Broccoli stem, bamboo shoots, sugar cane, potato.
Leaves: Spinach, lettuce, etc.
Fruits: Apple, pear, tomatoes, grapes, cherries, oranges.
Edible Flowers: Broccoli heads, cauliflower heads.
Seeds: Sunflower seeds.

Question for Key Concepts: Food - Where does it Come from?

Try yourself:Which part of a mustard plant is edible?



What do Animals Eat?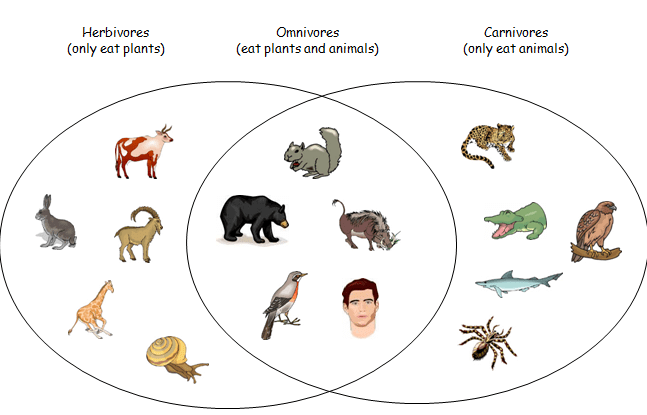 Animals are categorized based on their eating habits into herbivores, carnivores, and omnivores.
1. Herbivores are animals that eat only plants and plant products.
Examples: Cows, goats, deer, giraffe etc.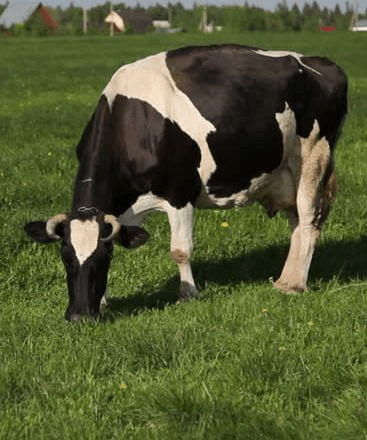 Cow: Herbivore
2. Carnivores are animals who eat meat. They only consume the meat of other animals.
Examples: Lions, tigers, vultures, etc.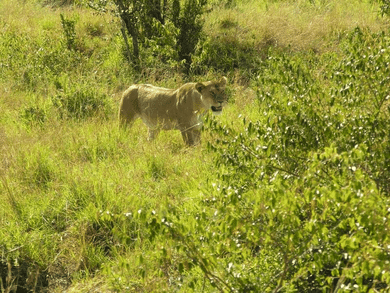 Cheetah: Carnivore
3. Omnivores are animals that feed on both plants and other animals are called omnivores.
Examples: Humans, bears etc.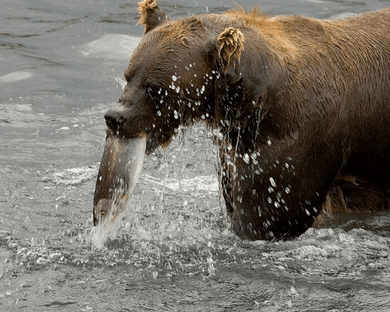 Black bear: Omnivore

Questions for you

Q1. How are scavengers different from carnivores since both eat flesh? Give two examples of carnivores and scavengers.
Ans: Carnivores and scavengers both feed on the flesh of other animals; however, carnivores hunt their prey, whereas scavengers do not kill other animals. They feed on already dead animals.
Examples:
Carnivores - Lion, Tiger
Scavengers - Prawns, Vultures

Q2. Name some plants which have two or more edible parts.
Ans: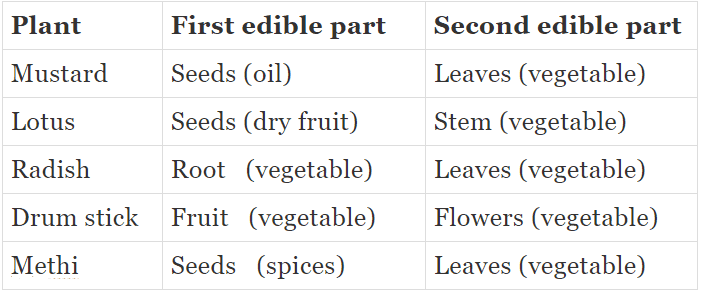 Q.3. Give an example of a plant where one or more parts of it are consumed as food.
Ans: Seeds and leaves of the mustard plant are consumed.

Q.4. Name an edible non-green plant.
Ans: Mushroom
Q.5. Can you think of a plant that is consumed as food and grows in the water?
Ans: We consume the stem of the lotus plant.