Define Valency
The combining capacity of an atom is known as its valency. The number of bonds that an atom can form as part of a compound is expressed by the valency of the element.
We all know how electrons in an atom are arranged in shells/orbitals. Valence electrons are those electrons which are present in the outermost orbit of the atom. From the Bohr-bury scheme, we can say that the outermost shell can contain a maximum of 8 electrons. Only a little chemical activity is observed when the outermost shell is completely filled. We can also say that it's combining capacity becomes zero.
For example, nitrogen forms a number of compounds with hydrogen such as NH3, N2H4, N3H in which nitrogen atoms have valencies of 3, 2 and 1/3 respectively. Thus, this concept of valency as a mere number was not clear. Therefore, later on valency was defined as the number of chemical bonds formed by an atom in a molecule.
Concept of Valency
Noble gases have a completely filled outermost shell and that's why they are least reactive. Other element's reactivity depends upon their ability to attain the noble gas configuration. In this section, we shall learn more about the valency of an atom.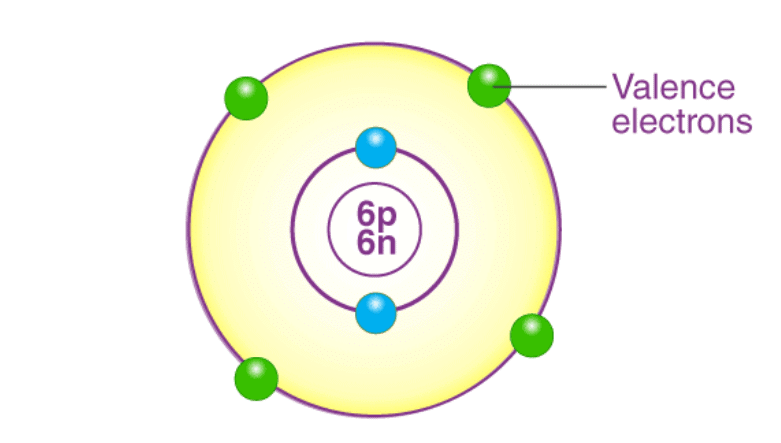 If the outermost shell has 8 electrons then the element is said to have a complete octet. By gaining, sharing and losing the electrons the atoms complete their outermost orbital and make an octet. The capacity of an atom is described by the total number of electrons lost, gained or shared to complete its octet and it also determines the valency of the atom.
How to Find Valency of Elements?
As we know, the number of electrons in the outermost shell of hydrogen is 1, and in magnesium, it is 2. Therefore, the valency of hydrogen is 1 as it can easily lose 1 electron and become stable. On the other hand, that of magnesium is 2 as it can lose 2 electrons easily and also attain stability.
Furthermore, it is not only determined when an atom loses an electron. For example, fluorine has 7 electrons in its outermost orbital. It is hard to lose 7 electrons and so it completes its octet by gaining 1 electron. Since it gains 1 electron, its valency is 1. In the periodic table, the elements in the same group have the same valency.
For example, all the elements in group 8 have 8 electrons and completely filled orbitals, that is why the valency of all the elements in this group is zero.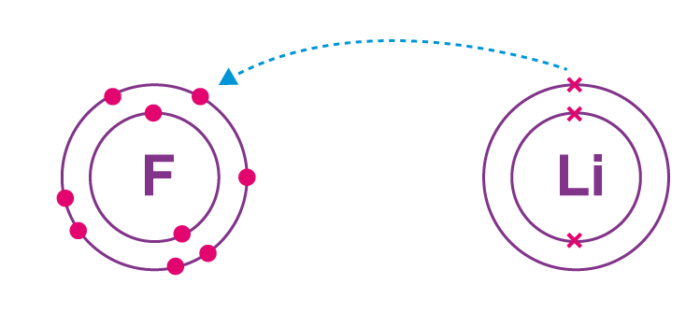 Difference between Valency and Oxidation Number
Valency is different from the oxidation number, and it has NO SIGN. Thus, the valency of nitrogen is 3, whereas it can have oxidation numbers from -3 to +5. The oxidation number is the hypothetical charge of an atom in a molecule or ion, and it is a measure of its apparent capacity to gain or lose electrons within that species.
Valency of First 30 Elements
Let us look at the valency of the first 30 elements of the periodic table.


| | | |
| --- | --- | --- |
| Element | Atomic Number | Valency |
| Valency of Hydrogen | 1 | 1 |
| Valency of Helium | 2 | 0 |
| Valency of Lithium | 3 | 1 |
| Valency of Beryllium | 4 | 2 |
| Valency of Boron | 5 | 3 |
| Valency of Carbon | 6 | 4 |
| Valency of Nitrogen | 7 | 3 |
| Valency of Oxygen | 8 | 2 |
| Valency of Fluorine | 9 | 1 |
| Valency of Neon | 10 | 0 |
| Valency of Sodium (Na) | 11 | 1 |
| Valency of Magnesium (Mg) | 12 | 2 |
| Valency of Aluminium | 13 | 3 |
| Valency of Silicon | 14 | 4 |
| Valency of Phosphorus | 15 | 3 |
| Valency of Sulphur | 16 | 2 |
| Valency of Chlorine | 17 | 1 |
| Valency of Argon | 18 | 0 |
| Valency of Potassium (K) | 19 | 1 |
| Valency of Calcium | 20 | 2 |
| Valency of Scandium | 21 | 3 |
| Valency of Titanium | 22 | 4 |
| Valency of Vanadium | 23 | 5,4 |
| Valency of Chromium | 24 | 2 |
| Valency of Manganese | 25 | 7, 4, 2 |
| Valency of Iron (Fe) | 26 | 2, 3 |
| Valency of Nickel | 27 | 3, 2 |
| Valency of Cobalt | 28 | 2 |
| Valency of Copper (Cu) | 29 | 2, 1 |
| Valency of Zinc | 30 | 2 |
Solved Example
Question: Calculate the valency of phosphorus in phosphorus pentoxide.
Solution: In Phosphorus pentoxide, two atoms of phosphorus have combined with five atoms of oxygen.
5 x 2 = 10 valency units
Therefore, one atom of phosphorus will have 10/2 = 5 valency units
So the valency of phosphorus in P2O5 is 5.
Isotopes of Elements

The word isotope has been derived from two Greek words isos and topos which further translates to "the same place". So the idea behind using this name is that isotopes variants of a single element are found in the same position on the periodic table. The term was first used by Margaret Todd, a Scottish doctor, and writer while consulting with radiochemist Frederick Soddy. This term was coined in the year 1913.
What Is An Isotope?
The term "isotope" mainly refers to the variation in the atomic mass or weight of an element.
It is also defined as variants of a particular element where these variants will have the same number of protons but differ in the number of neutrons in the atom.
Due to the unequal numbers of neutrons, the isotopes of elements usually have a different mass. Generally, elements which have odd atomic number will have one or two stable isotopes whereas elements with even atomic numbers will mostly have 3 or more stable isotopes. However, there are also exceptions like carbon, helium, and beryllium.
An isotope is usually denoted or identified by the name of the particular element at the beginning which is followed by a hyphen and the mass number.
Physical And Chemical Properties of Isotopes
When we talk about the chemical properties of isotopes of a given element they are almost the same or identical. Different isotopes exhibit nearly identical chemical behaviours. However, when it comes to physical properties of isotopes like the mass, melting or boiling point, density, and the freezing point they all are different. The physical properties of any isotope mostly depend on the mass of each isotope. Knowing the differences allows us to distinguish between one isotope from another.
Types of Isotopes
Isotopes are said to be either stable or radioactive. Therefore, isotopes that are radioactive are often called as radioisotopes or radionuclides.
Isotopes that do not decay radioactively are known as stable isotopes or stable nuclides.
As per the findings, there are about 339 naturally occurring nuclides or isotopes on the planet earth.
In this, 286 are said to be primordial nuclides which are believed to have existed since the formation of the Solar System.
Isotope Examples
The common examples are the isotopes of hydrogen and carbon. If we talk about the element Hydrogen, it has three stable isotopes namely protium, deuterium, and tritium. These isotopes have the same number of protons but a different number of neutrons wherein protium has zero, deuterium has one and tritium has two. When we look at carbon it also has three isotopes namely Carbon-12, Carbon-13, and Carbon-14. The numbers 12, 13, and 14 are the isotopes' atomic masses. Here, Carbon-12 is a stable isotope whereas carbon-14 is mostly a radioactive isotope. Apart from these some other common isotope examples include – Tin has 22 isotopes, Zinc has 21 known isotopes, Neon is a mix of 3 isotopes, natural xenon consists of a mixture of 9 stable isotopes, Nickel has 14 known isotopes.
Element Isotopes Facts
Here are some interesting facts about isotopes.
Most of the elements that are found in nature are a combination of several isotopes.
They are also known as Nuclides.
About 1000 unstable isotopes are currently present. Some of these occur in nature while some are manufactured synthetically in laboratories
Close to 20 elements have only 1 stable isotope. Few of them include gold, aluminium, phosphorous, fluorine, and sodium.
Different isotopes of elements are used in fields like carbon dating, nuclear reactors and in medicinal purposes.