Very Short Q & A:
Ques 1: Our earth constantly undergoing changes inside and outside.( T/F)
Ans: True
Ques 2: The uppermost layer of the earth surface is called the…………….
Ans: Crust
Ques 3: The oceanic crust mainly consist of ………………and …………….
Ans: Silica and Magnesium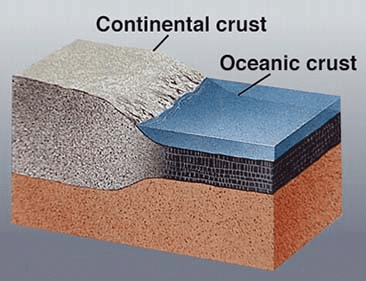 Fig: Oceanic Crust
Ques 4: Any natural mass of mineral matter that makes up the earth's crust is called……………….
Ans: Rock
Ques 5: Grinding stones used to prepare paste/powder of spices and grains are made of sedimentary. (T/F)
Ans: False
Ques 6: The radius of the earth is……………km.
Ans: 6371
Ques 7: The deepest mine of the world is in which country.
Ans: South Africa
Ques 8: The upper crust is made up of minerals like silicon and aluminium while lower constitutes silicon and magnesium. (T/F)
Ans: True
Ques 9: Basalt is the example of which of the following rocks-
a. Igneous
b. Sedimentary
c. Metamorphic
d. primary
Ans: Igneous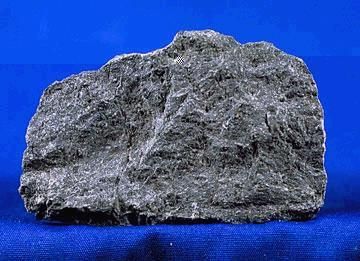 Fig: Basalt
Ques 10: Deccan plateau is made up of …………………rocks.
Ans: Basalt
Ques 11: Is the earth is a dynamic planet?
Ans: Yes
Ques 12: What temperature found at the core?
Ans: 5000 degree
Ques 13: Due to intense heat and pressure granite rocks changes into
a. Schist
b. Slate
c. Marble
d. Gneiss
Ans: Gneiss
Ques 14: Which of the following is not the transform form of rocks-
a. Slate
b. Ques uartzite
c. Marble
d. Sandstone
Ans: Sandstone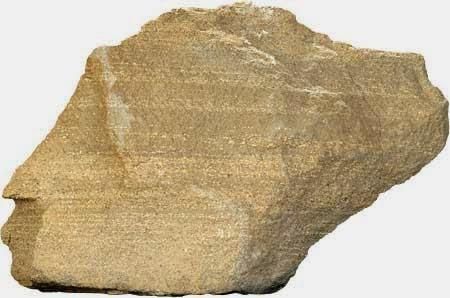 Fig: Sandstone
Ques 15: Sedimentary Latin word sedimentum meaning………………….
Ans: Settle down
Ques 16: The three layer of earth mantle is the thinnest among them.(T/F)
Ans: False
Ques 17: The inner most layer is the core with a radius of about…………km.
Ans: 3500 km
Ques 18: Coal, gold, petroleum are example of-
a. Rocks
b. Fossil
c. Minerals
d. Sand
Ans: Mineral
Ques 19: Define rock cycle?
Ans: The process of transformation of the rock from one to another is known as rock cycle.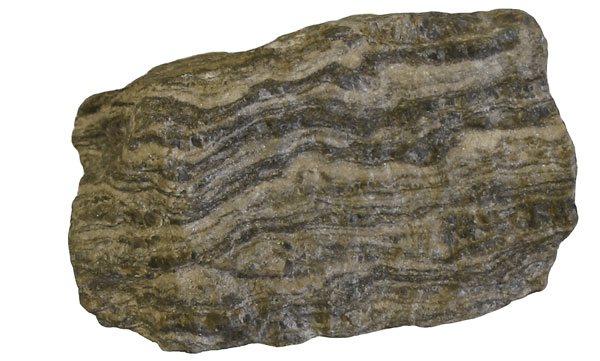 Fig: Gneiss
Ques 20: Core is made up of………… and …………….
Ans: Nickel, iron