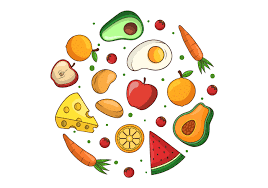 Q1: True and False.

(i) Regular exercise helps us stay fit and healthy.
(ii) We eat four meals every day.
(iii) We eat dinner in the morning.
(iv) A balanced diet is the best diet.
Q2: Fill in the Blanks.

(i) We get ______ from rice and chapatti.
(ii) Junk food makes us ______.
(iii) ______ helps us lose weight.
(iv) Milk and pulses are ______ food.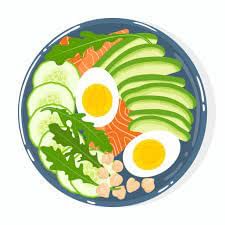 Q3: Match the following.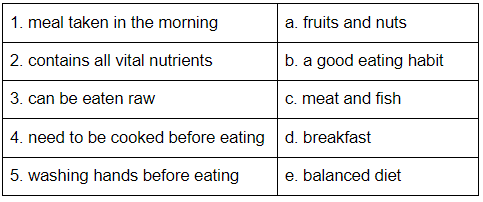 Q4: Short Question Answer.
(i) Name some food items that non-vegetarians eat.
(ii) What are the different kinds of food we eat?
(iii) How does exercise help us?
(iv) What are good eating habits?