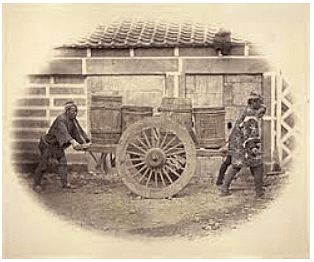 Q1: Multiple choices Questions (MCQs).
(i) Early man made carts driven by
(a) birds
(b) animals
(c) robots
(d) none of these
(ii) One day, accidently, a log of wood rolled down the
(a) mountain
(b) river
(c) grass
(d) tree
(iii) The pots were made on the potter's
(a) wheel
(b) mill
(c) cart
(d) pot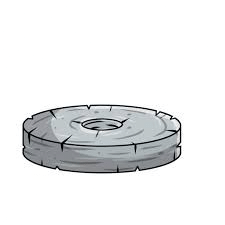 Q2: True or False
(i) Wheel helped man to carry heavy loads easily from one place to another.
(ii) Early man travelled by aeroplane.
(iii) Early man carried heavy loads on his back easily.
(iv) Early man made carts driven by robots.
Q3: Answer the Following Questions
(i) Write two uses of wheel.
(ii) How did early man invent the wheel?
(iii) What gave early man the idea of a wheel?