Q1: Multiple Choices Questions (MCQs).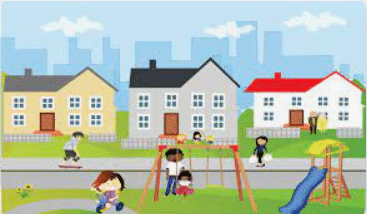 (i) A place where sick and injured people are taken care of is
(a) market
(b) school
(c) hospital
(d) post office
(ii) The area near or around our house is called our
(a) neighbours
(b) neighbourhood
(c) post office
(d) none of these
(iii) We should keep our neighbourhood
(a) clean
(b) dirty
(c) unhygienic
(d) all of these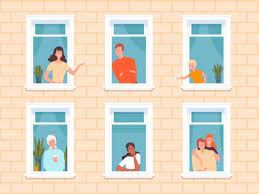 Q2: Match the Following.

Q3: True and False.
(i) Milkman sells grocery nearby our house.
(ii) We play in our house only.
(iii) Traffic policemen control traffic on the roads.
Q4: Fill in the Blanks.
(i) A ______ is a place where people buy things from various shops.
(ii) A ______ has lots of trees and plants.
(iii) ______ maintain law and order in an area.
Q5: Answer the following Questions.
(i) What does policemen do?

(ii) What is neighbourhood?

(iii) Where can we buy medicines from?