Q1: Multiple Choice Questions (MCQs).
(i) By visiting a zoo, we get to see various
(a) animals
(b) dolls
(c) shops
(d) all of these
(ii) We go to each other's house to celebrate
(a) festivals
(b) work
(c) picnic
(d) none of these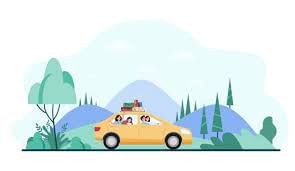 Q2: Fill in the Blanks.
(i) Recreational activities lead to ______, increased knowledge and also make us happy.
(ii) ______ is an example of indoor recreation.
(iii) We watch many ______ programmes to relax ourselves.
Q3: Match the Following.

Q4: Oral Questions.
(i) What is your favourite recreational activity?
(ii) When and where did you go on your last vacation?
(iii) Have you visited a wildlife sanctuary?
Q5: Short Questions Answer.
(i) What is outdoor recreation?
(ii) Why do we need recreation?
(iii) What is indoor recreation?