Q1: Choose the correct answer to fill in the blanks.
(i) ____________ are the people who catch snakes and make them dance by playing the been.
(ii) Snakes dance when the ____________ is played.
(iii) __________ are an important part of Saperas (Snake Charmers).
(iv) Designs of snakes that are used in rangoli, embroidery and as wall decoration in Saurashtra (Gujarat) and south India are called ____________.
(v) Snakes are a ____________ for Kalbeliyas.
(vi) Snake charmers keep snakes in ____________ baskets.
(vii) Snake charmers make ____________ from the plants collected from the forest.
(viii) Some snake bites cause ____________ on the spot.
(ix) A snake has ____________ hollow teeth.
(x) The poisonous teeth of snakes are called ____________.
Ans: (i) Kalbeliyas
(ii) Been
(iii) Snakes
(iv) Nag Gumphan
(v) Treasure
(vi) Bamboo
(vii) Medicines
(viii) Death
(ix) Two
(x) Fangs
Q2: Identify the things/snakes in the pictures and write their names.
(i)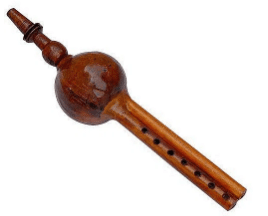 (ii)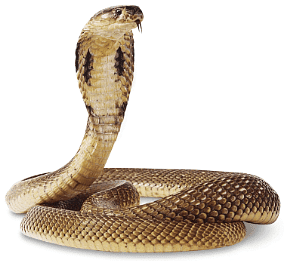 (iii)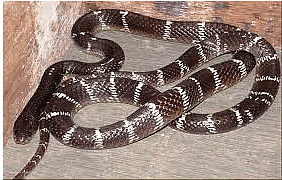 (iv)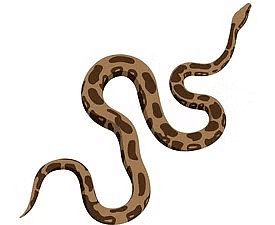 Ans:
(i) Been
(ii) Cobra
(iii) Krait
(iv) Duboiya
Q3: Write 'True' for the correct statement and 'False' for the wrong statement.
(i) Snake charmers make medicines for snake-bites from the snake's poison.[ ]
(ii) Most of the snakes are non-poisonous.[ ]
(iii) Snake charmers treat their snakes badly.[ ]
(iv) Snakes are friends of the farmers.[ ]
(v) All snakes are poisonous. [ ]
(vi) Snake has four hollow teeth .[ ]
(vii) The type of snake can be identified from the mark of its bites. [ ]
(viii) Snakes charmers hurt the snakes by killing them.[ ]
Ans:
(i) True
(ii) True
(iii False
(iv) True
(v) False
(vi) False
(v) True
(vii) False
Q4: Answer the following Questions
(i) Why has the government made laws that no one can catch snakes/wild animals?
(ii) What is the speciality of Kalbeliya dance?
(iii) Like snake charmers, which other people depend on animals for their livelihood?
(iv) How could snake charmers help people in a village where doctors and hospitals were far away?
(v) Why snakes are called friends of the farmers?
(vi How can snake charmers earn their livelihood nowadays after the government has passed a rule against catching snakes and other wild animals?
(vii) Name the four types of poisonous snakes in India.
Ans:
(i) The government has made a law that no one will catch snakes or wild animals because some people kill animals and sell their skins at a very high price.
(ii) The kalbeliyas dance style is similar to the movement of snake.
(iii) Like snake charmers , people who depend on other animals for their livelihood are, In circus they use lions , tigers or elephants for the entertainment. Some people catch monkeys and use them for for entertainment at road side.
(iv) Snake Charmers make medicines from plants collected from forests so that they can help people with their medicines even if doctors or hospitals are far off.
(v) Snakes are the friend of the farmers because snakes eat rats in the field . Otherwise rat would eat crops.
(vi) The Government had passed a rule that no one will catch the snakes or other wild animals after that, for the livelihood they play Been for the entertainment and dance similar to the movements of the snake.
(vii) The four types of poisonous snakes in India are Cobra, Common Krait, Russell's Viper (Duboiya), Saw-scaled Viper.