Q1: True and False.
(i) Regular exercise helps us stay fit and healthy.
Ans: True
Besides enjoying the health benefits of regular exercise, kids who are physically fit are better able to handle physical and emotional challenges.
(ii) We eat four meals every day.
Ans: False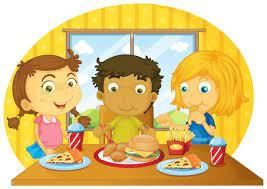 We eat three meals every day.
(iii) We eat dinner in the morning.
Ans: False
We eat dinner at night and breakfast in the morning.
(iv) A balanced diet is the best diet.
Ans: True
A balanced diet provides our body with all the nutrients essential for our body.
Q2: Fill in the Blanks.
(i) We get ______ from rice and chapatti.
Ans: We get energy from rice and chapatti.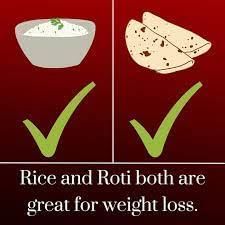 Food is essential for our body to maintain a healthy heart, active brain, optimally working muscles and other organs. Food provides us energy and protects us from diseases.
(ii) Junk food makes us ______.
Ans: Junk food makes us obese/unhealthy.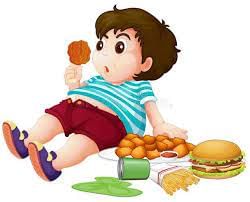 Eating junk food on a regular basis can lead to an increased risk of obesity and chronic diseases.
(iii) ______ helps us lose weight.
Ans: Exercise helps us lose weight.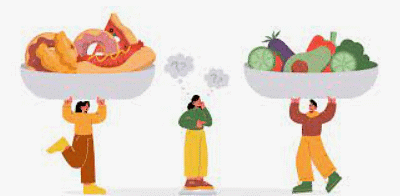 Exercise and good food helps us loose weight.
(iv) Milk and pulses are ______ food.
Ans: Milk and pulses are healthy food.
They are healthy.
Q3: Match the following.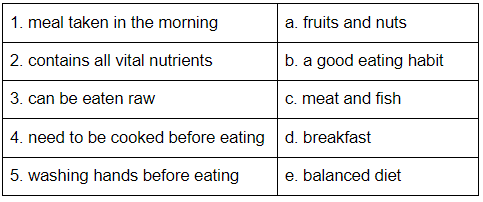 Ans: 1. - d.
The meal taken in the morning is breakfast.
2. - e.
A balanced diet contains all essential nutrients.
3. - a.
Fruits and nuts can be eaten raw.
4. - c.
Meat and fish need to be cooked before eating.
5. - b.
We should wash our hands before eating.
Q4: Short Questions Answer.
(i) Name some food items that non-vegetarians eat.
Ans: People who eat fish, eggs and meat are called non-vegetarians.
(ii) What are the different kinds of food we eat?
Ans: The different kinds of foods we eat are - Rice, milk, fruits, vegetables, fish, chicken, chapati, dal, dry fruits, wheat, curd, burger, chips, cake, honey etc.
(iii) How does exercise help us?
Ans: Exercise helps us in keeping our body healthy.
(iv) What are good eating habits?
Ans: Good eating habits are:
Eat a variety of vegetables, especially dark green, red, and orange vegetables.
Eat a variety of fruits
Eat whole-grain, high-fiber breads and cereals
Drink milk