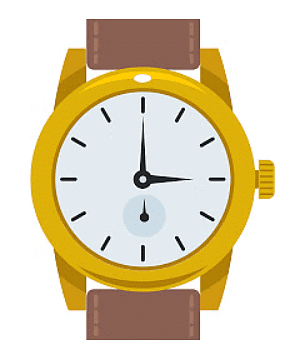 Q1: Fill in the Blanks.
(i) Time before ______ is AM.
(ii) The Earth receives light from the ______.
(iii) The part of the ______ that faces the Sun has day.
Q2: Multiple Choice Questions (MCQs).
(i) The period of time from sunrise to sunset in a given place, is called a
(a) day
(b) evening
(c) morning
(d) night
(ii) A year has
(a) thirteen months
(b) twelve months
(c) two months
(d) seven months
(iii) Equipment that help us to know the time of the day are
(a) months and years
(b) days and nights
(c) clocks and watches
(d) none of these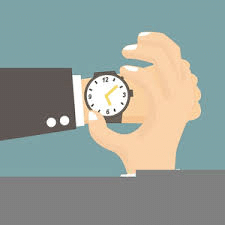 Q3: Match the Following.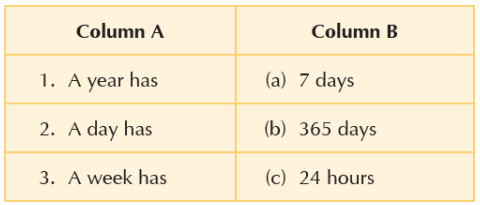 Q4: True and False.
(i) A year has 240 days.
(ii) A clock has one to twelve numbers.
(iii) Every hour has 65 minutes.
Q5: Answer the following Questions.
(i) What is a leap year?
(ii) What is revolution?
(iii) What is rotation?