(v) Aromatisation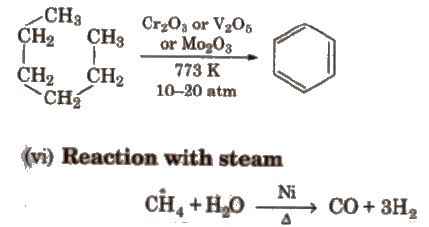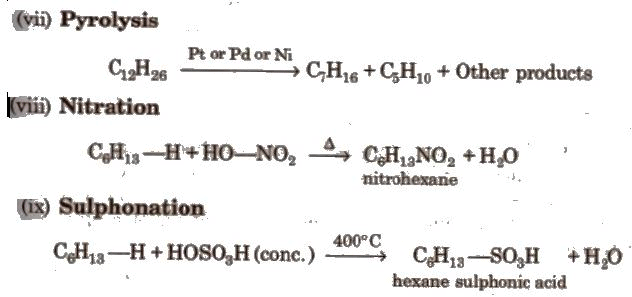 Reactions for Methane (CH4):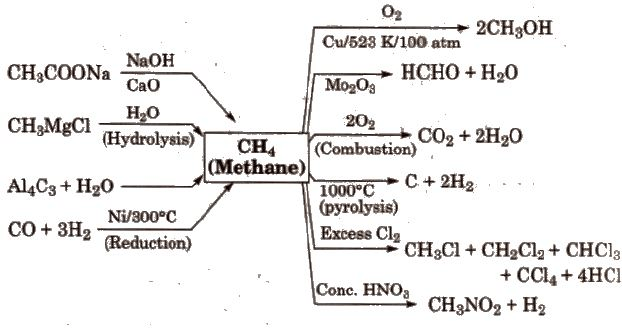 (Methane cannot be prepared by Wurtz reaction, Kolbe's electrolytic process and by reduction of alkenes or alkynes).
Reactions for Ethane(C2H6)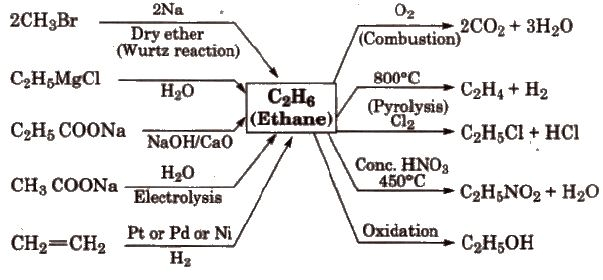 Conformations of Alkanes:
Alkanes have C-C sigma (σ) bonds and rotation about C-C single bond is allowed. This rotation results in different spatial arrangements of atoms in space which can change into one another. Such spatial arrangements are called conformations or conformers or rotamers.
Conformations of ethane:
(i) Sawhorse projections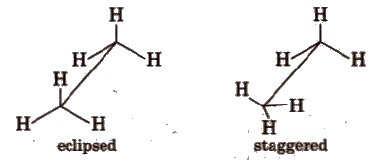 (ii) Newman projections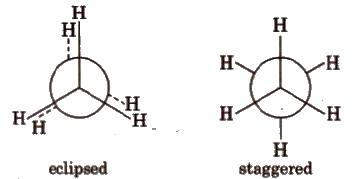 Intermediate conformation between eclipsed and staggered are known as skew (gauche) conformations.
Eclipsed form is least stable but staggered form is most stable due to greater distance between the bond pairs or lesser torsional strain.
The energy difference between the two extreme forms is of the order of 12.5 kJ mol-1.