From nature, mankind inherits a variety of things. These include plants, trees, flowers, birds, animals, religion, race, culture and color.
Diversity: Diversity is defined as the condition of having many different elements together in a classroom, organization, institution, country, world etc.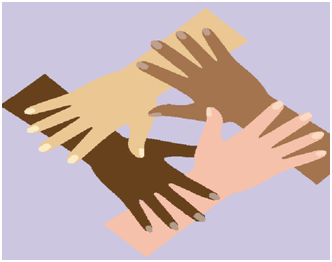 Fig: Diversity Joining Hands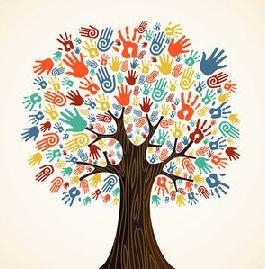 Fig: Diversity at one place
Social Diversity: Social diversity is regarded as something which makes this universe a place to be resided and attractive.
(i) Human beings cannot fulfill all their needs on their own. They depend on other social groups to fulfill these needs.
(ii) The various groups are family, community, nation and universe.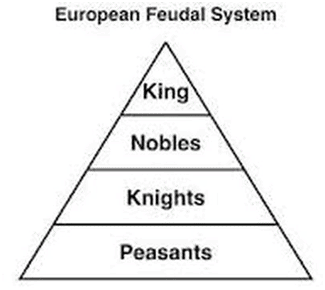 Fig: Social Dependence
Peasants or farmers produce crops and they are consumed by them as well as Knights, Nobles and Kings. The Knights take care of the peasants and the knights are given service protection by the nobles and the nobles are employed by the Kings and the Nobles work for the King. So in this way one class or one human being depends on another.

Can Friends be Different class or background:
(i) Nothing stops people from different backgrounds from becoming friends.
(ii) Right to Education (RTE) has made provision for poor family children to study in public schools. This reduces diversity.
Example of Sameer ek and Sameer do: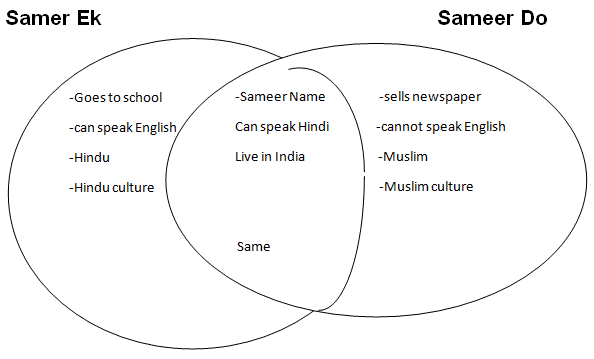 Fig: Venn diagram on Sameer Ek and Sameer Do

How Do we Explain Diversity:

Fig: Flow Chart on Diversity

Diversity and Interdependence:
(i) Within a social group, diverse types of activities are performed depending on their skills, interests and education.
(ii) To fulfill one's needs, people depend on others.
(iii) With the onset of globalization, the concept of interdependence between diverse areas has got a boost.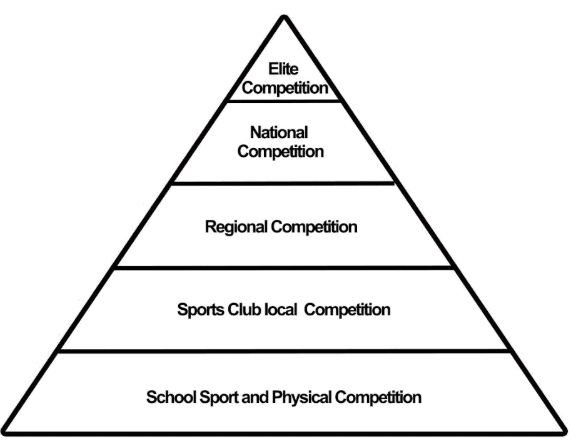 Fig: Interdependence and Diversity

Unity in Diversity in India:
(i) India is a land where unity and diversity go hand in hand.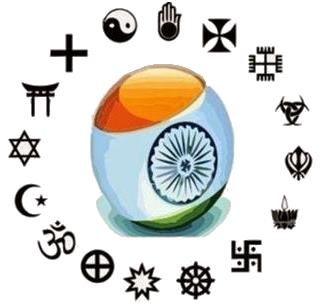 Fig: Unity and Diversity in India
Table on Diversity and Unity of People of India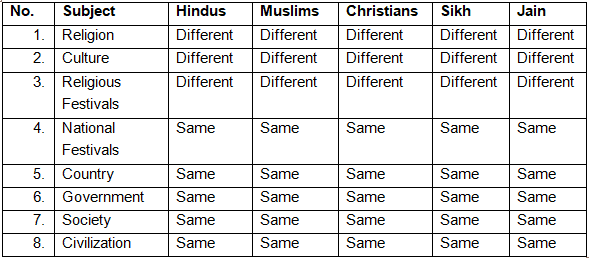 (ii) Indian Freedom struggle is a good example of Indian Unity in Diversity. At this time Indians from different groups joined hands against 'Phirangi Sahebs' to liberate the country.
(iii) Pt. Nehru in his book, 'Discovery of India', wrote that Indian unity is not something imposed from outside by rather it is something deeper and within its folds.

Ladakh and Kerala:
Table on Comparison of Ladakh and Kerala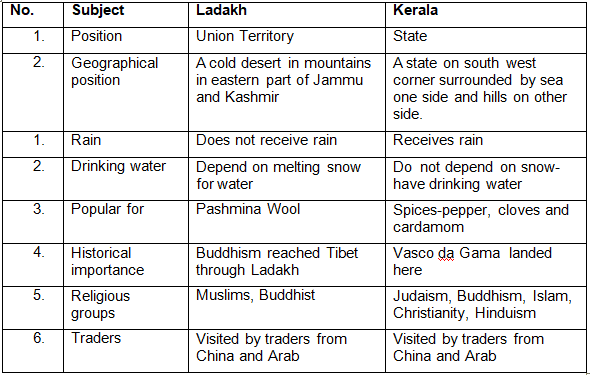 Diversity on the basis of Caste System:
Caste System
Society divided into groups depending on the work people do
Cannot change ones profession
So cannot change groups
Parents profession is passed to the children and child's profession is decided before birth
So inequality in society