UPSC : Fiscal System - Economics, UPSC, IAS. UPSC Notes | EduRev
All you need of UPSC at this link:
UPSC
Fiscal System
Fiscal System
Which deals with the receipts and expenditure of the govt.
The policy governing this system is known as the fiscal policy of the government.
Ministry of Finance is responsible for the administration of the finances of the government.
The ministry comprises 3 departments:

Department of expenditure
Department of revenue
Department of economic affairs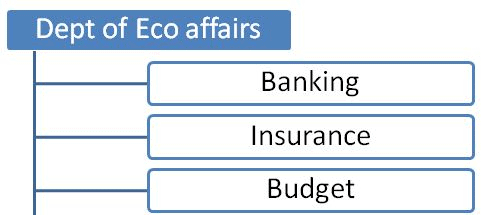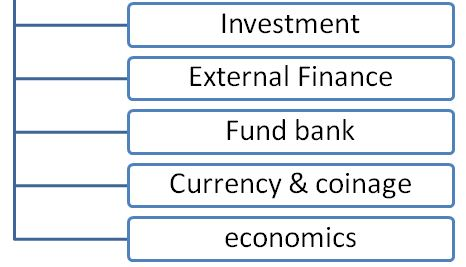 Budget
According to article 112 of the Indian constitution it is the "annual financial statement".
Article 113 discusses the procedure to be followed in the formation of budget.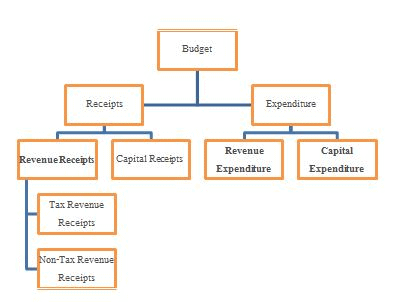 Revenue receipts
Tax Revenue Receipts
It includes all "Direct & Indirect Taxes"
Non-Tax Revenue Receipts
It includes:
Profits, Dividends
Interest
Fee / fines
Grants (external)
Fiscal service
General Service like Banking, irrigation etc
Capital Receipts
Loan recovery
Borrowings
Postal deposits
Revenue Expenditure
Salaries / pensions
Interest payments
Subsidies
Defence expenditure
Law & order
Grants
On social service
Capital Expenditure
Loan disbursal
Loan repayments
Plan expenditure
Capital expenditure on defence (maintenance of forces, modernization)
Other liabilities
Plan expenditure
Done in the name of planning
These are asset creating or productive expenditures
Non-Plan expenditure
Quick estimates (QE)
A kind of revised estimates which shows the latest situation
It is an interim data
Advanced estimates (AE)
A kind of Quick estimates but done sahead (in advance) of the final stage when data should have been collected
 It is an interim data
Types of Budgets
Balanced Budget
Surplus Budget
Deficit Budget
Gender Budgeting
Outcome and Performance Budget
Zero based Budget
Outcome and Performance Budget
It is part of result oriented budgeting
While outcome budget is presented by different departments the performance budget is presented by Finance department
Both go for quantitative as well as qualitative progress reports of the performance
Outcome budget is a micro level process while Performance is a macro level process
Basic objective is to bring transparency

Zero based Budget

first proposed by peter Phyrr;
first introduced by Jimmy Carter (1979 Budget) in USA
it is the allocation of resources to agencies based on periodic revaluation y those agencies of the need for all the programmes for they are responsible, justifying the continuance or the termination of each programme