NEET : Intermolecular Interactions Class 11 Notes | EduRev
The document Intermolecular Interactions Class 11 Notes | EduRev is a part of the
NEET
Course
Chemistry for JEE
.
All you need of NEET at this link:
NEET
Intermolecular Forces
Intermolecular forces can be described as the forces of attraction and repulsion existing between the interactingparticles of atoms and molecules in a compound.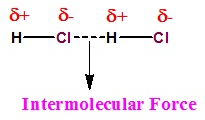 The attractive intermolecular forces are called van der Waals forces which include dispersion forces or London forces, dipole-dipole forces, and dipole-induced dipole forces.
Intermolecular forces in case of solids are very strong. The constituent particles are closely packed thereby making the solids incompressible and of high density.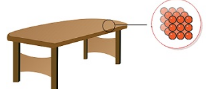 Intermolecular forces in case of liquids keeps the particles tied to each other but cannot keep them in fixed positions thereby making them easy to flow and have a definite shape.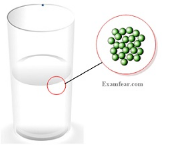 Intermolecular forces in case of gases are extremely weak thereby allowing the constituent particles to move freely.