➢ The internet offers a lot of services and this is the reason it is growing so fast.
➢ Accessing information on the internet: One of the important advantages of the internet is that it allows to easily access information anywhere and anytime. The search engines on the internet help us search and find information on any subject that the user needs
➢ A search engine is a software that searches the webpages for information on a particular topic. Some popular search engines are Google, Yahoo! Search, Bing, etc.
➢ Email: Email is a service which allows us to send the message in electronic mode over the internet. It offers an efficient, inexpensive and real time mean of distributing information among people.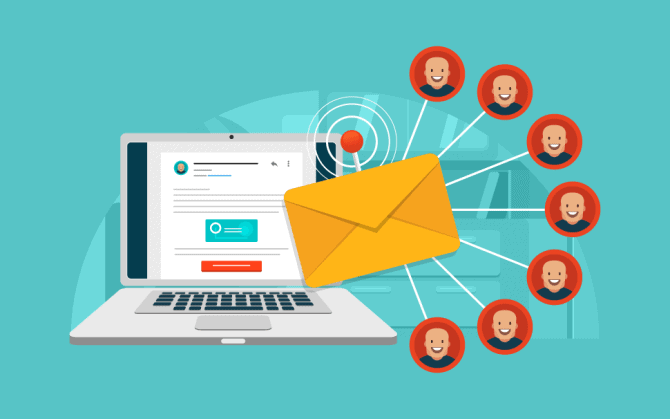 ➢ E-Mail Address: Each user of email is assigned a unique name for the email account. This name is known as E-mail address. Different users can send and receive messages according to the e-mail address.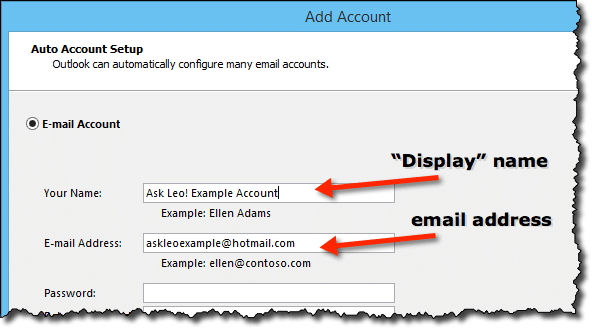 ➢ E-mail is generally of the form username@domainname. For example, webmaster@tutorialspoint.com is an e-mail address where webmaster is username and tutorialspoint.com is domain name.
The username and the domain name are separated by @ (at) symbol.
E-mail addresses are not case sensitive.
Spaces are not allowed in e-mail address.
➢ E-mail Message Components: E-mail message comprises of different components: E-mail Header, Greeting, Text, and Signature.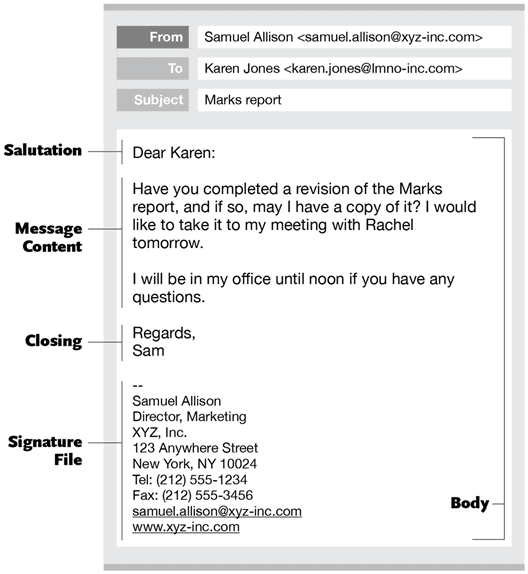 ➢ E-mail Header: The first five lines of an E-mail message form the E-mail header. The header part comprises of following fields:
from: The From field indicates the sender's address i.e. who sent the e-mail.
Date: The Date field indicates the date when the e-mail was sent.
To: The To field indicates the recipient's address i.e. to whom the e-mail is sent.
Subject: The Subject field indicates the purpose of e-mail. It should be precise and to the point.
Cc: Cc stands for Carbon copy. It includes those recipient addresses whom we want to keep informed but not exactly the intended recipient.
Bcc: Bcc stands for Black Blind Carbon Copy. It is used when we do not want one or more of the recipients to know that someone else was copied on the message.
➢ Greeting: Greeting is the opening of the actual message. Eg. Hi Sir or Hi Guys, etc.
➢ Text: It represents the actual content of the message.
➢ Signature: This is the final part of an e-mail message. It includes Name of Sender, Address, and Contact Number.
➢ Advantages of e-mail
Reliable
Convenience
Speed
Inexpensive
Printable
Global
Generality
➢ Disadvantages of E-mail
Forgery
Overload
Misdirection
Junk
No response
➢ Chat: Real-time textual communication between two users through computers is called chat. Instant messengers like Yahoo Messenger and Google Hangout let us chat with people in our friends' list.
➢ WhatsApp instant messenger is a popular messenger used to share text, images, audio and video files.
➢ Skype and WhatsApp also allow video chat facility.
➢ Video Conferencing: Video conferencing allows people at two or more locations to communicate and interact with one another via audio and video transmission. It makes use of computer networks to send audio and video data from one place to another. People at geographically separated locations can see and hear each other using microphones, cameras, speakers and a TV or a computer screen.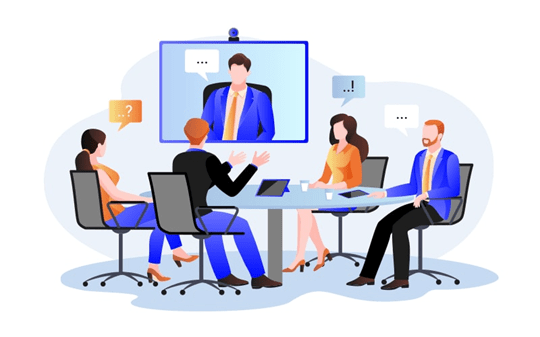 ➢ Blogs: The word blog is a short form for the word weblog. A blog is a website or part of a website that contains personal diary-type entries in the reverse chronological order. The activity of updating a blog is referred to as blogging and someone who maintains a blog is called a blogger.
Examples: www.blogger.com, www.wordpress.com
➢ Social Networking sites: A social networking site is used to build online communities of people who share common interests. People use these sites almost everyday for chatting, playing games and connecting with friends and family members. There are a number of social networking sites available such as Twitter, Facebook, LinkedIn, etc.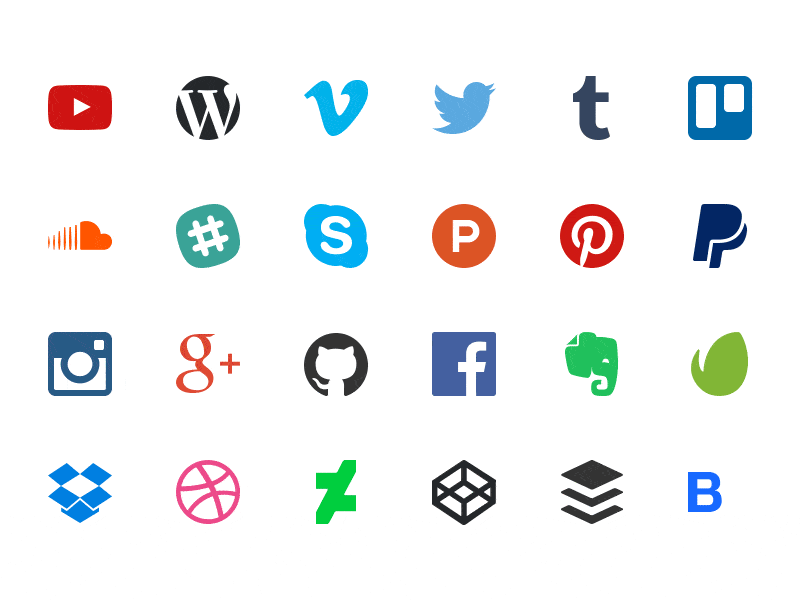 ➢ e-commerce means buying and selling products online. People find it convenient to compare different products and buy them from the comforts of their home.
➢ e-Governance involves applications which are used by government agencies/ organisations to provide better governance. http://india.gov.in is the national portal of India. A number of services have been launched by the government of India under the Digital India initiative to transform India into a digitally empowered society. Digilocker, Swachh Bharat Mission App, MyGov.in.are some of these services
➢ e-Business applications use technology to effectively access and deliver business related services and perform various kinds of business transactions.
➢ e-Learning applications use technology to effectively deliver and monitor learning and teaching processes. They help the trainer to organise and manage his/her lesson plans, present them to students/learners, evaluate and take the feedback to enhance & fine-tune this process in future. www.w3schools.com, www.khanacademy.com offer free tutorials .
➢ e-banking: It is a method of banking in which the customer conducts transactions electronically via the internet.
➢ e-shopping: It is the action or activity of buying goods or services over the internet.
➢ e-reservation: It is a reservation made online either by an email or through a website/app.
➢ e-group: E -groups are a free email group service that allows us to easily create and join email groups. E-mail groups offer a convenient way to connect with others who share the same interests and ideas.
➢ Cloud Computing: Cloud Computing is a type of Internet-based computing, and it consists of every situation where the use of IT resources can be made by an entity, including a person or an organisation.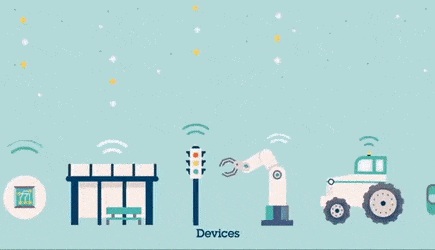 ➢ The concept of cloud computing is very useful
➢ Use uniform style of sub-bullets
We pay only for the services (as and when needed) and not for the hardware and software
We have online access to a broad range of applications, services and hardware that otherwise may be very expensive
We can cut costs by renting software and applications
Example: Dropbox , Microsoft SkyDrive , Google Drive, etc.
➢ Web services are XML-based information exchange systems that use the Internet for direct applicationto-application interaction. These systems can include programs, objects, messages, or documents. A web service is a collection of open protocols and standards used for exchanging data between applications or systems.
➢ The basic web services platform is XML + HTTP. All the standard web services work using the following components
SOAP (Simple Object Access Protocol)
UDDI (Universal Description, Discovery and Integration)
WSDL (Web Services Description Language) Know the Terms
➢ E-mail: electronic mail
➢ Cc: carbon copy
➢ Bcc: Blind carbon copy