Q1. Multiple-Choice Questions
(i) Which one of the following is the main cause of land degradation in Punjab?
(a) Intensive cultivation
(b) Deforestation
(c) Over irrigation
(d) Overgrazing
Ans: (c) Over irrigation
(ii) In which one of the following states is terrace cultivation practised?
(a) Punjab
(b) Plains of Uttar Pradesh
(c) Haryana
(d) Uttarakhand
Ans: (d) Uttarakhand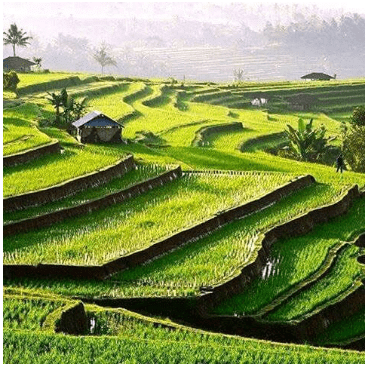 Terrace Cultivation
(iii) In which of the following states black soil is predominantly found?
(a) Uttar Pradesh
(b) Rajasthan
(c) Maharashtra
(d) Jharkhand
Ans: (c) Maharashtra
Q2. Answer the following questions in about 30 words.
(i) Name three states having black soil and the crop which is mainly grown in it.
Ans: The three states are
Maharashtra
Madhya Pradesh
Gujarat
And the crop which is mainly grown on black soil is cotton.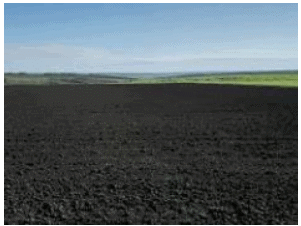 Black Soil
(ii) What type of soil is found in the river deltas of the eastern coast? Give three main features of this type of soil.
Ans: Alluvial soil is formed in the river deltas of the eastern coast. Its main features are-
Alluvial soil is rich in potassium and phosphoric acid and lime.
It has a high water retention capacity.
And it is highly fertile soil.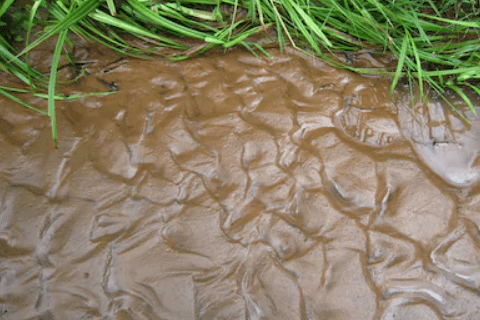 Alluvial Soil
(iii) What steps can be taken to control soil erosion in the hilly areas?
Ans: 'Shelter belt plantation' and 'Terrace farming' can be done to prevent soil erosion in hilly areas.
Q3. Answer the following questions in about 120 words.
(i) Explain the land use pattern in India and why has the land under forest not increased much since 1960-61?
(ii) How has technical and economic development led to more consumption of resources?
Ans:
(i) (a) The land use pattern in India in 1960-61 and 2008-09 is given in the figure given below: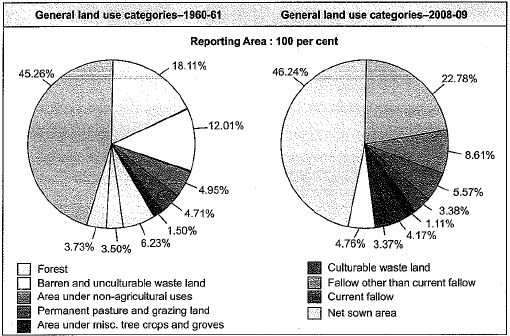 Source: Directorate of Economics and Statistics, Ministry of Agriculture, 2008 - 09
(b) From above it is clear that in 2008-09, the main uses are as mentioned below:
(1) Net sown area - 46.24%
(2) Forest - 22.78%
(3) The rest is used for other purposes such as non-agricultural uses, tree crops, groves etc.
(c) The land under forest has shown only marginal increase (0.98%). This is due to increasing population, industrialization and urbanization.
(ii) (a) Higher level of technological development needs more and more resources for production activities.
(b) As Gandhiji said the exploitative nature of modem technology is the root cause of resource depletion at the global level.
(c) The higher level of technological development of colonial countries helped them to exploit resources and establish their supremacy over the colonies.
(d) Thus, resources can contribute to development only when they are accompanied by appropriate technological development and institutional changes. India has experienced all this in different phases of colonization.
Example: Water resources are exploited in Punjab and Haryana to expand the irrigated area and dry season agriculture. As a result, the water level has gone down creating problems for the farmers.