PAGE NO. 43
Ques 1: Have you ever seen anyone talking through actions?
Ans:
Disclaimer: The purpose of this section is to make the students observe their surroundings. The answer may vary from student to student based on his/her experience. It is highly recommended that the students prepare the answer on their own.

Ques 2: When do people need to talk like this?
Ans: There are some people who cannot speak or hear. Such people talk through actions and hand gestures.
PAGE NO. 46
Ques 1: You must be wondering what kind of faces these are – they have no eyes, no nose, no mouth. You have to make these, but only after reading what is written alongside.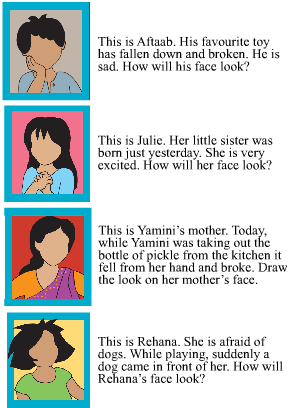 Ans:


PAGE NO. 48
Ques 1: Look at these mudras. Can you tell what these mudra's show?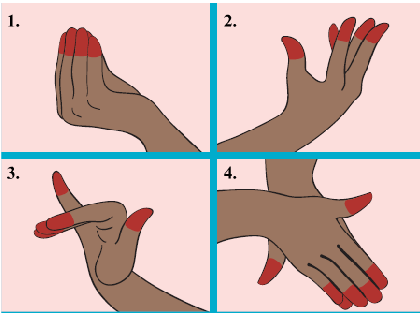 Ans: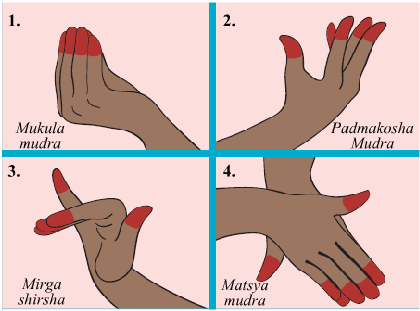 The given mudras are related to Bharatnatyam. Meaning of the above mudras is given below:
1. Mukula mudra – It means bud. It can also denote a lily flower, eating or navel.
2. Padmakosha mudra – It denotes a circular movement, fruit like bel, ball, cooking pot, lotus, egg, mango or scattering of flowers.
3. Mrigashirsha mudra – It denotes the head of a deer, Lord Krishna, wheel, costume or dress.
4. Matsya mudra – It denotes a fish or the Matsya avatar of Lord Vishnu.