Oxidation State Or Valency
Oxidation State or valency or valence is one of the most fundamental properties of the elements and it can be studied with the help of electronic configuration or by the number of electrons constituting the valence shell (outermost shell) of an atom.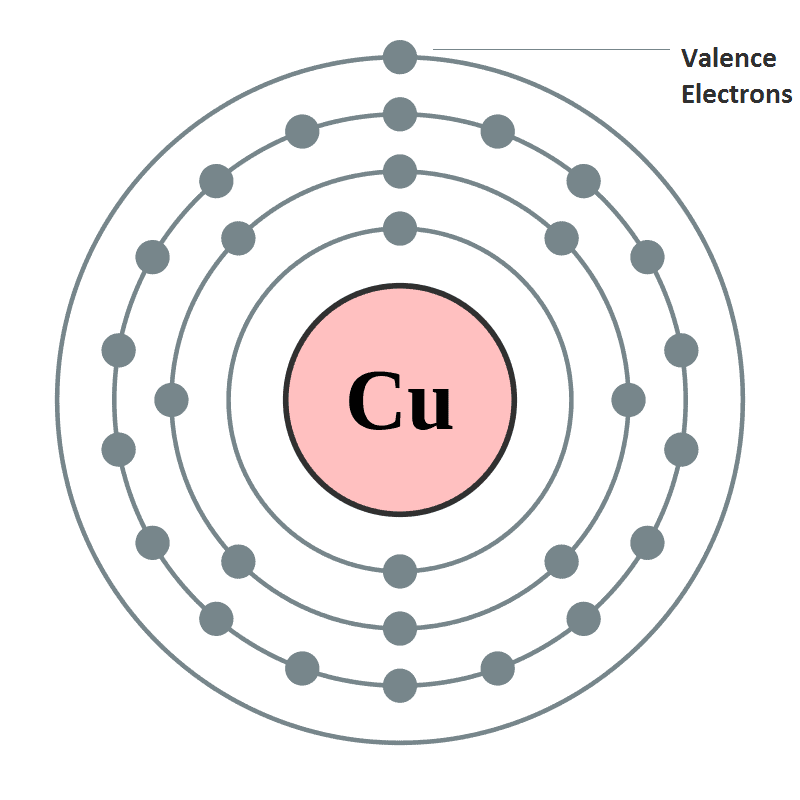 Electrons which are found in the outermost shell are generally known as valence electrons and the number of valence electrons determines the valency or valence of an atom.
The valency of atoms of s-block and p-block elements are generally given as the number of valence electron or eight minus the number of valence electrons.
Whereas, in d-block and f-block elements valency is determined not only on the basis of valence electrons but also on d and f orbital electrons. However, the general valencies of these d and f block elements are 2 and 3.

Variation Of Oxidation State within a Period:

While moving left to right across a period, the number of valence electrons of elements increases and varies between 1 to 8. But the valency of elements, when combined with H or O first, increases from 1 to 4 and then it reduces to zero. Consider two compounds containing oxygen Na2O and F2O. In F2O, the electronegativity of F is more than oxygen. Hence, each of F atoms will attract one electron from oxygen i.e. F will show -1 oxidation state and O will show +2 oxidation state. Whereas, in the case of Na2O, oxygen is highly electronegative than sodium atom. So oxygen will attract two electrons from each sodium atom showing -2 oxidation state and Na will have +1 oxidation state. The oxidation state of the element represents the charge possessed by an atom due to loss or gain of electrons (due to the electronegativity difference between the combining atoms) in the molecule.

Variation Of Oxidation State within a group:
As we move down in a group the number of the valence electron does not change. Hence, all the elements of one group have the same valency.
Guidelines For Assigning Oxidation States:
• Oxidation states of elements like O2, S8, H2, P4, Fe etc is zero.
• Oxygen has an oxidation state of -2. But in its peroxides like Na2O2 and H2O2 , it has -1 as its oxidation state
• Similarly, hydrogen has +1. But in Metal Hydrides, such as, NaH, LiH etc, it has -1
• Some elements have the same oxidation states as in their compounds such as
• Halogens have -1 except the time they form a compound with one another or Oxygen.
• Alkali Metals such as Na, K, Rb, -Li, Cs; have +1
• And Alkali Earth Metals have +2 such as Mg, Ca, Ba, -Be, Sr etc

Anomalous Periodic Properties of Second Period Elements
All elements are special in their own way even if there are certain trends that have been observed by scientists over the years. The elements belonging to the second period display periodic properties that are especially anomalous. Let's take a look at the elements that belong to the second period first: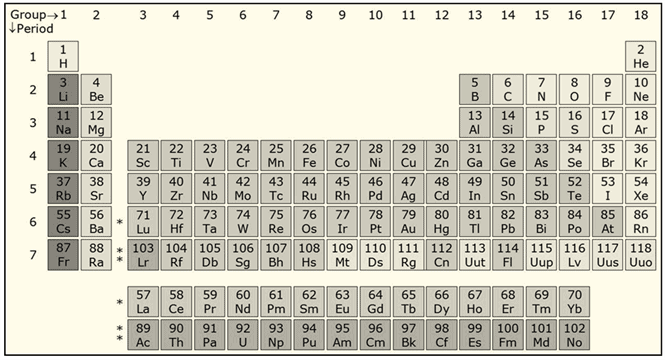 It has been observed that Lithium, Beryllium, Boron, Carbon, Nitrogen, Oxygen, and Fluorine have slightly different periodic properties than the rest of the elements belonging to Groups 1, 2, 13-17 respectively. For example, Lithium and Beryllium form covalent compounds, whereas the rest of the members of Groups 1 and 2 form ionic compounds. Also, the oxide that is formed by Beryllium when it reacts with Oxygen is amphoteric in nature, unlike other Group 2 elements that form basic oxides. Yet another example is that of Carbon which can form stable multiple bonds, whereas Si=Si double bonds are not very common.
So, it has clearly been established that the second-period elements are different. In fact, they display periodic properties that are similar to the second element of the next group (i.e. Lithium is similar to Magnesium and Beryllium to Aluminium) or in other words, they have a diagonal relationship.

The reasons for differences in periodic properties and hence in chemical behavior are:
• Small size of these atoms
• High electronegativity
• Large charge/radius ratio
• These elements also have only 4 valence orbitals available (2s and 2p) for bonding as compared to the 9 available (3s, 3p, and 3d) to the other members of the respective groups, so their maximum covalency is 4. (This is why Boron can only form [BF4]– whereas Aluminium can form [AlF6]3-).