Short Answer Type Questions

Q.1. Which occupation belongs to the primary sector? Mention any one. [CBSE 2016-17]
Ans: Dairy, fishing and forestry.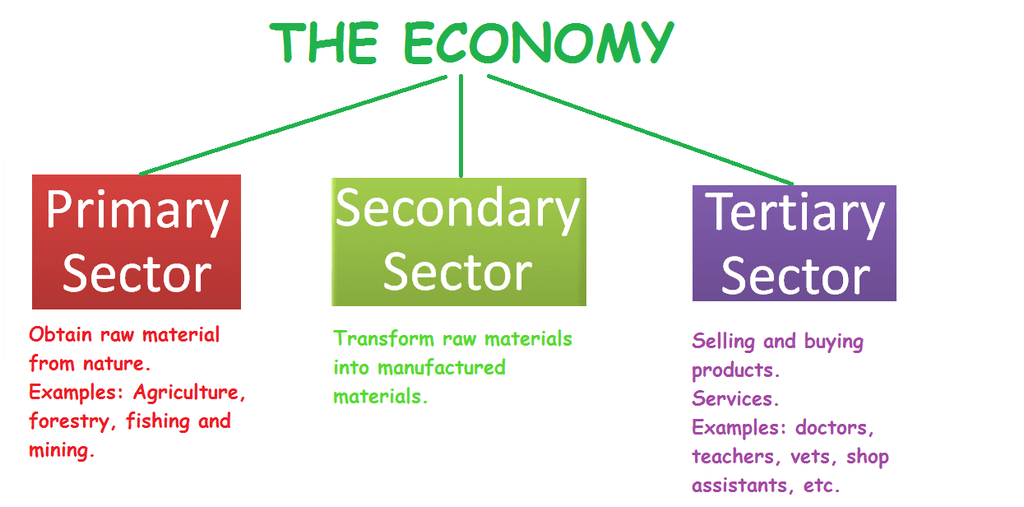 Q.2. In which sector, all natural products are changed into forms through ways of manufacturing? [CBSE 2016-17]
Ans: Secondary sector.
Long Answer Type Questions

Q.1. Describe five provisions of NREGA 2005. [CBSE 2016-17]
Or
What are the objectives of NREGA 2005? [CBSE 2016-17]
Ans.
(i) The objective of NREGA 2005, i.e., National Rural Employment Guarantee Act 2005 is to implement the right, to work.
(ii) The Act has to be implemented in 200 districts.
(iii) Under this Act, all those who are able to, and are in need of work have been guaranteed 100 days of employment in a year by the government.
(iv) If the government fails in its duty to provide employment, it will give unemployment allowance to the people.
(v) One-third of the proposed jobs to be reserved for women.
Q.2. Mention any one feature of unorganised sector. [CBSE 2016-17]
Or
Why is protection and support to the unorganised sector necessary? [CBSE 2016-17]
Or
Define the term unorganised sector. Mention any three disadvantages of working in this sector. [CBSE 2016-17]
Ans.
It is a fact that the workers are exploited in the unorganised sector due to the following reasons:

The unorganised sector consists of small and scattered units which are largely outside the control of the government.
There are rules and regulations, but generally, these are not followed by employers.
Workers are employed on irregular basis. They are low paid, and there is no provision for overtime, paid leave, holidays, leave due to sickness and other facilities.
Example: Provident fund
Jobs are not secured. They can be asked to leave without any reason at the sweet will of the employer.
Workers in this sector face social discrimination too because most of them belong to Scheduled Castes, Scheduled Tribes and Other Backward Classes.
Some workers who do repair work etc. are also exploited as they do not get regular work.
The conditions in the organised and unorganised sectors are as follows:
(a) Organised Sector
(i) Terms of employment are regular.
(ii) They are registered with the govt.
(iii) Various laws such as Wages Act, Payment of Gratuity Act are followed.
(iv) It has some formal processes and procedures.
(v) They have fixed working hours. They get regular salary and facilities such as PF. (Provident Fund)
(vi) They get paid holidays.
(vii) Formal appointment letters are issued.
(viii) After retirement workers get/ pension, gratuity etc.
(b) Unorganised sector
(i) Terms of employment are not regular.
(ii) They are not registered with the government.
(iii) No such acts are followed.
(iv) There are no formal processes and procedures.
(v) They do not have fixed hours and facilities such as PF. (Provident Fund)
(vi) No paid holidays are given.
(vii) Appointment letters are issued, but they can be changed by the employer.
(viii) No pension, gratuity etc. is granted.


Q.3. Differentiate between public and private sector.
Or
State features of public sector. [CBSE 2016-17]
Ans. Differences between public sector and private sector are as mentioned below:
1. Public sector
Most of the assets are owned by the government.
Example: Railways and Post and Telegraph departments.
All the services are provided by the government.
Activities of public sectors are guided by the interest of the nation as a whole. Examples are construction of roads, bridges, harbours, and generating electricity.
In public sector, employees get security of service and other benefits such as pension, gratuity, leave, medical facilities. There is disciplined and regular work.
2. Private sector
Assets are owned by Private individuals.
Example: Reliance Industries, Tata Iron and Steel Company.
Delivery of services is in the hands of private individuals or companies.
These activities are guided by the motive to earn profits. To gel such services, we pay money to these individuals or companies.
In the private sector, jobs of the employees are less secured. They do not get other benefits, such as pension and regular work.