Economic Growth
An increase in economic variables over a period of time is economic growth. The term can be used in an individual case or in the case of an economy or for the whole world. The most important aspect of growth is its quantifiability, i.e., one can measure it in absolute terms.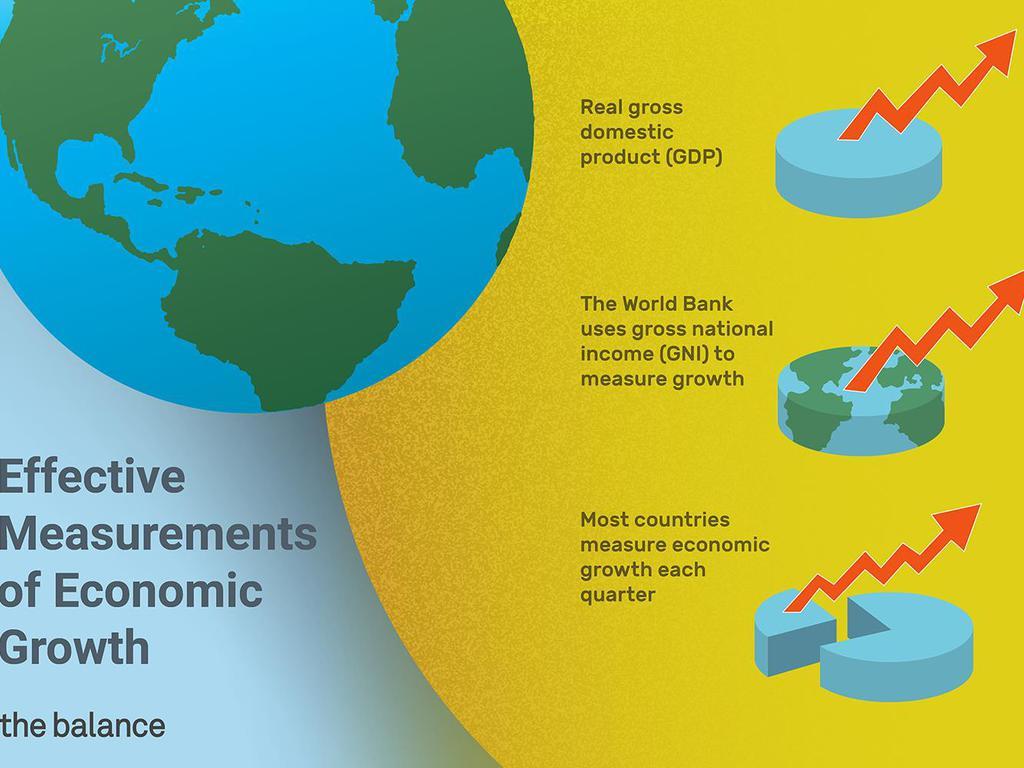 Economic Developments
Economic development is the growth of the standard of living of a nation's people from a low-income (poor) economy to a high-income (rich) economy. When the local quality of life is improved, there is more economic development.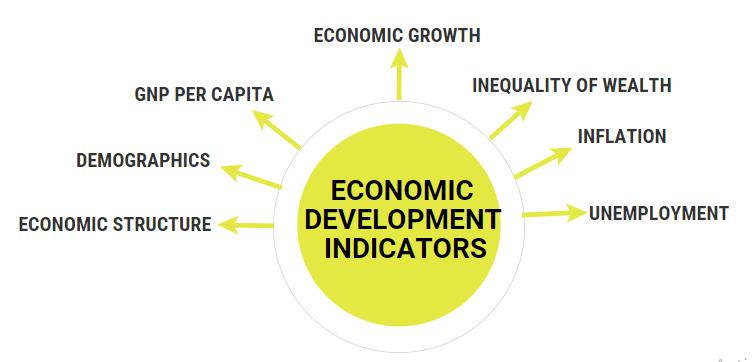 ➢ Measuring Development
The idea of developing a formula/method to measure the development was basically facing two kinds of difficulties :
At one level it was difficult to define as to what constitutes development. Factors which could show development might be many, such as levels of income/consumption, quality of consumption, healthcare, nutrition, safe drinking water, literacy and education, social security, peaceful community life, availability of social prestige, entertainment, pollution-free environment, etc. It has been a realty difficult task to achieve consensus among the experts on these determinants of development.
At the second level, it looked highly difficult to quantify a concept as development constitutes quantitative as well as qualitative aspects. It is easy to compare qualitative aspects such as beauty, taste, etc., but to measure them we don't have any measuring scale.
➢ Human Development Index
A human development index (HDI) which was the first attempt to define and measure the level of development of economies. The HDR measures development by combining three indicators— Health, Education and Standard of Living— converted into a composite human development index, the HDI.
The creation of a single statistic in HDI was a real breakthrough which was to serve as a frame of reference for both 'social' and 'economic' development.
➢ Introspecting Development
As the western world came to be regarded as developed, having top twenty ranks on the HDI, social scientists started evaluating the conditions of life in these economies. Most of such studies concluded that life in the developed world is anything but happy.
Crime, corruption, burglaries, extortion, drug trafficking, flesh trade, rape, homicide, moral degradation, sexual perversion, etc — all kinds of the so-called vices— were thriving in the developed world. It means development had failed to deliver them happiness, peace of mind, general well-being and a feeling of being in a good state.


Social Norms, Culture and Development
Economic development is not only dependent on fiscal policy, monetary policy and taxation but is also rooted in human psychology, sociology, culture and norms. In economics, there has been a bit of resistance in emphasising other aspects of development, because it is thought of giving ground to the neighbouring disciplines.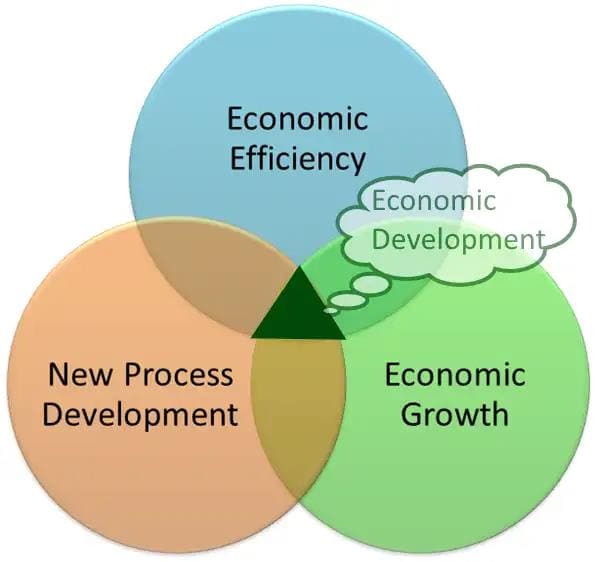 Nudge & Public Policy
Behavioural economics provides insights to nudge people towards desirable behaviour. By now, nudge has been successfully used in India as an instrument of public policy (in the Swachh Bharat Mission (SBM) and Beti Bachao Beti Padhao (BBBP) campaigns).
It can be further used to aim even higher goals such as:
(i) From BBBP to BADLAV (Beti Aapki Dhan Lakshmi Aur Vijay Lakshmi).
(ii) From Swachh Bharat to Sundar Bharat.
(iii) From 'Give it up'(for the LPG subsidy) to 'Think about the Subsidy'.
(iv) From tax evasion to tax compliance.