Q.1. Name the tab and category of blocks that should be selected to do the following: (2 Marks)
(i) Ask the user's name
(ii) Add a variable to store points of the game
Ans: (i) Scripts tab/Sensing category of blocks
(ii) Scripts tab/Data category of block

Q.2. What are My blocks? (2 Marks)
Ans: My blocks are user-made custom blocks. There are 2 unique kinds of My blocks in Scratch 3.0.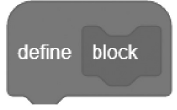 - Define a custom block.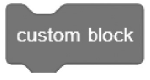 - A custom block

Q.3. What do Data blocks do? (2 Marks)
Ans: Data blocks include two subcategories, Variables and Lists, but both are related to storing and accessing data. Prior to Scratch 2.0, this category was called "Variables". Data blocks are used for storing information, such as a score in a project, and using it in scripting and other beneficial purposes.

Q.4. Match the following parts of the Scratch interface to the images (2 Marks)



Ans:




Q.5. What are sprites in Scratch? (2 Marks)
Ans: Sprites are the images on a Scratch computer program screen. Every Scratch program is made up of sprites and the scripts (instructions) that control them. Scripts are programmed to make the sprites do things. A project can have lots of sprites, and each sprite can have lots of scripts.

Q.6. What are the basic features of Scratch? (2 Marks)
Ans: (i) It is a free and open source programming language.
(ii) It is easy to learn and use.
(iii) It can run on multiple platforms or operating systems.
(iv) It provides a graphical environment where the user can connect blocks of codes to create programs.

Q.7. Look at the Scratch Interface below. (2 Marks)
In the table below see if you can match the letters to the different features of the Scratch Interface: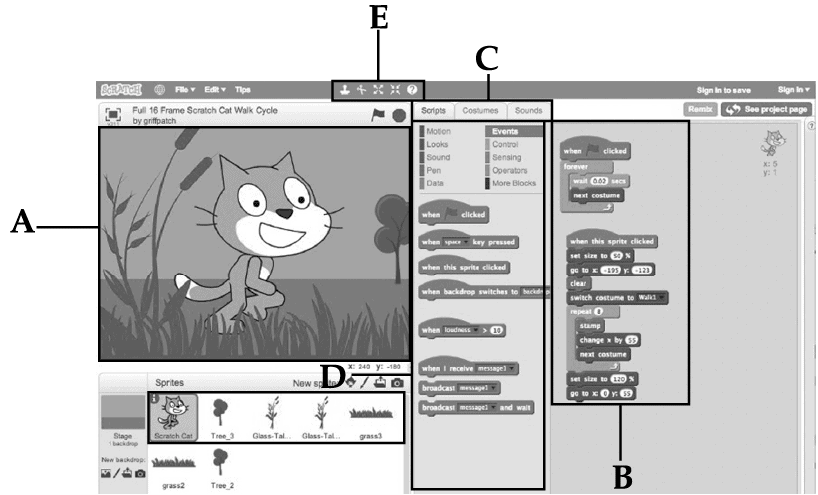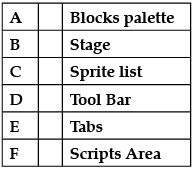 Ans: