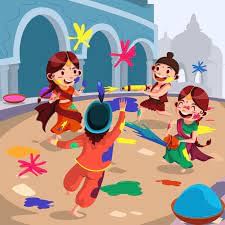 Q1: Multiple Choice Questions (MCQs).
(i) Which festival is celebrated to mark the end of the year?
(a) Diwali
(b) Christmas
(c) New Year
(d) Holi
(ii) During which festival do people light lamps and exchange gifts?
(a) Eid
(b) Diwali
(c) Halloween
(d) Thanksgiving
(iii) What is the main color associated with Christmas?
(a) Blue
(b) Red
(c) Green
(d) Yellow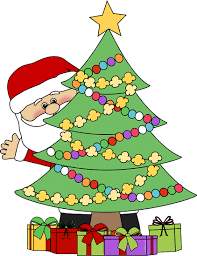 (iv) Which festival involves fasting during the day and feasting at night?
(a) Easter
(b) Hanukkah
(c) Ramadan
(d) Thanksgiving
(v) Which festival is known for colorful powder and water fights?
(a) Holi
(b) Easter
(c) Thanksgiving
(d) Halloween

Q2: Fill in the Blanks.
(i) __________ is the festival of lights celebrated by Hindus.
(ii) People exchange gifts and cards on ____________.
(iii) During ____________, children wear costumes and go trick-or-treating.
(iv) In ____________, people decorate eggs and have egg hunts.
(v) ____________ is a festival celebrated by Muslims after a month of fasting.
Q3: Short Question Answer.
(i) What do people do during Diwali?
(ii) Why is Thanksgiving celebrated?
(iii) What is the significance of Easter eggs?
(iv) What do children typically do on Halloween?
(v) Why do Muslims celebrate Eid?