There are two types of art that are necessary for the scope of CLAT preparation:
(i) Fine arts: Fine arts encompass drawing, painting, sculpting as well as crafts.
(ii) Performing arts: Performing arts would primarily include dance, music, and theatre.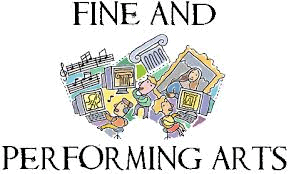 Art

List of famous painters and their paintings:
Abanindranath Tagore - Bharat Mata
Amrita Shergill - Siesta
Atul Dodiya - The Kitchen
Bikash Bhattacharjee - King with Flute
Gaganendranath Tagore - Adbhut Lok: realm of the absurd.
Jamini Roy - Queen on Tiger
Kalipada Ghosal - Persian Night
F.Hussain - Maiden's Flight
Manishi Dey - Bengal Women
Nandalal Bose - Dandi March
Raja Ravi Varma - Galaxy of Musicians
Satish Gujral - Raising of Lazarus
Shoba Singh - Sohni Mahiwal
Silpi - Thennattu Selvangal(Treasures of South India)
Sunil Das - Woman
Dance

List of dancers and their specialized dance forms:
Deepti Omcherry Bhalla - Mohiniyattam
Kalamandandalam Kalyanikutty Amma - Mohiniyattam
Kumidini Lakhia - Kathak
Leela Samson - Bharatnatyam
Malavika Sarukkai - Bharatnatyam
Mallika Sarabhai - Kuchipudi and Bharatnatyam
Medha Yodh - Bharatnatyam
Mrinalini Sarabhai - Bharatnatyam, Kathakali
Pandit Birju Maharaj - Kathak
Rajashree Warrier - Bharatnatyam
Rukmini Devi Arundale - Bharatnatyam
Shovana Naryan - Kathak
Sonal Mansingh - Bharatnatyam,Kuchipudi, Chhau
Uday Shankar - Ballet
Yamini Krishnamurthy - Kuchipudi, Bharatnatyam
Music
Instrumentalists
Ayan Ali Bangash - Sarod
L.Subramaniam - Violin
Hariprasad Chaurasia - Flute
G.Ramakrishnan - Mridangam
Kadri Gopalnath - Saxophone
Muralikrishnan - Veena
Pandit R K Bijapure Maha Meru - Harmonium
Pandit Ravi Shankar - Sitar
Ram Narayan - Sarnagi
Ustad Allarakha - Tabla
Ustad Amjad Ali Khan - Sarod
Ustad Ali Akbar Khan - Sarod
Ustad Bismillah Khan Sahib - Shehnai
Vishwa Mohan Bhatt - Mohan Veena
Zakir Hussain - Tabla
Vocalists
Allaudin Khan - Hindustani classical music
Bhimsen Joshi - Hindustani classical music
M.Balamurakrishna - Carnatic music
T.V.Golapakrishnan - Carnatic music
Gangubai Hangal - Hindustani classical music
Kishori Amonkar - Hindustani classical music
S.Subbulakshmi - Carnatic music
Madurai T.N.Seshagopalan - Carnatic music
Nityashree Mahadevan - Carnatic music
Pandit Kumar Gandharva - Hindustani classical music
Pandit Jasraj - Hindustani classical music
K.Srikantan - Carnatic music
Sudha Raghunathan - Carnatic music
V.Sankaranarayanan - Carnatic music
Ustad Bade Ghulam Ali Khan - Hindustani classical music
Theatre
Here are some of the names that dominate the Indian stage.
Alyque Padamsee

Aparna Mehta
Badal Sarkar
Cyrus Dastur
Girish Kannad
V.Akshara
Mallika Shah
Safdar Hashmi
Satyadev Dubey
Shambhu Mitra
Shankar Nag
Sharad Joshi
Utpal Dutta
Vijay Tendulkar
Zohra Sehgal