1. Introduction
(i) Modern nationalism in Europe and formation of nation-states
(ii) In India and many other colonies - growth of nationalism connected to the anti-colonial movement
(iii) Oppression under colonial rule - a shared bond that tied different groups.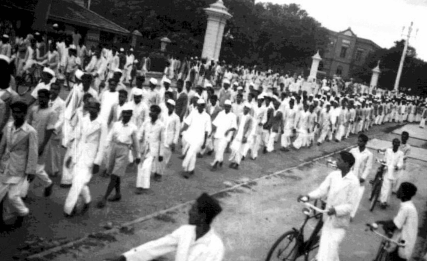 Fig: Anti Colonial Movement
2. The First World War, Khilafat and Non-Cooperation
(i) War and effects - increase in prices and extreme hardships for common people
(ii) Failure of crops and shortage of food
(iii) Gandhi's return and Satyagraha - Champaran, Kheda and Ahmedabad
(iv) Rowlatt Act - a repressive Act and Satyagraha against it
(v) 13 April 1919 - Jallianwala Bagh massacre and its effects
(vi) Khilafat issue
(vii) Gandhi to bring Hindu-Muslim unity - Non- Cooperation to support Khilafat as well as Swaraj
(viii) Different opinion in Congress but compromise in Nagpur Session (Dec. 1920), surrender of titles and other programmes.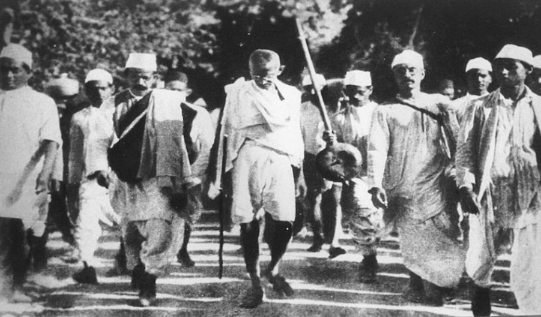 Fig: Non Cooperation Movement
3. Differing Strands within the Movement
(i) Towns - boycott of schools, colleges, courts; picketing
(ii) Countryside - Demands : reduction in revenue, no begar, social boycott of oppressive zamindars
(iii) Gudem Hills in Andhra Pradesh and guerrilla movement
(iv) Swaraj in the plantations - For workers freedom meant to go out from confined space; interpretation of swaraj in their own way.
4. Towards Civil Disobedience
(i) Swaraj Party
(ii) Simon Commission and boycott
(iii) Lahore Congress and demand for Puma Swaraj or full independence
(iv) Salt march and violation of salt law
(v) Government's repressive policy
(vi) Gandhi-Irwin Pact and failure of Round Table Conference
(vii) Relaunching of movement but by 1934 loss of momentum.
5. How Participants saw the Movement
(i) Rich peasants against high revenues
(ii) Small poorer peasantry to get unpaid rent remitted and they were not supported by Congress
(iii) Business class wanted protection against import of foreign goods
(iv) Workers remained aloof for not including their demands by the Congress
(v) Large scale particiption by women
(vi) Less participation of 'untouchables' as they wanted political empowerment for solving their problem of social disabilities
(vii) Alienation of Muslims due to failure of Non-Cooperation Movement
(viii) Congress and Hindu Mahasabha and Hindu-Muslim clashes.
6. The Sense of Collective Belonging
(i) All to be part of same nation
(ii) United struggles and cultural processes
(iii) Role of folklore, songs, popular prints and symbols in making of nationalism
(iv) Identity of the nation - Bharat Mata.
7. Conclusion
(i) Anger against the colonial government and common struggle
(ii) Gandhi and organised movements
(iii) Different groups, classes and different aspirations
(iv) Congress's efforts to resolve differences.