What is Living?
Living is something that is alive, something that can grow, move, reproduce, respire, and carry out various cellular activities.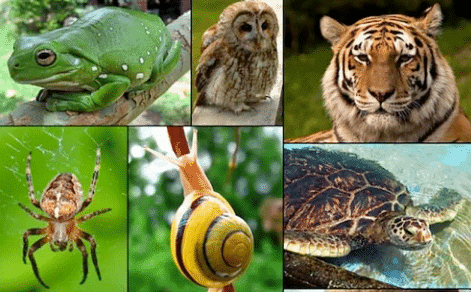 Living Organisms
Living things are made up of cells and are capable of carrying out various cellular activities, they obtain & use energy to survive.
Birds, insects, animals, trees, human beings, are a few examples of living things as they have the same characteristic features, like eating, breathing, reproduction, growth, and development, etc.
Question for What is Living & its Characteristics
Try yourself:In majority of higher animals and plants,_____ and _____ are mutually exclusive events.
The different characteristics that best describe what a living thing is, are mentioned below:
Characteristics of Living Organisms
1. Growth
Growth is the ability of an organism to increase in size through Cell Growth and Cell Division.
Living organisms grow in mass and number.
A multi-cellular organism increases its mass by cell division.
In plants, growth continues throughout life in their meristematic region, but growth occurs to a certain age in animals.
Example: We are taller than what we used to be in our childhood, plants grow in different shapes and sizes etc.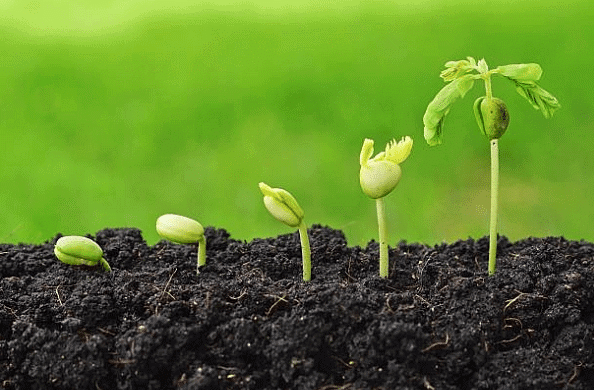 Living things grow
Unicellular organisms reproduce by cell division.
Living organisms show internal growth due to the addition of materials and the formation of cells inside the body.
The non-living organisms like mountains, boulders, crystals also grow but due to the addition of similar materials to their outer surface.


Non living things that can grow
Question for What is Living & its Characteristics
Try yourself:Which two points are known as the twin characteristics of growth?
(i) Increase in mass
(ii) Differentiation
(iii) Increase in number of individuals
(iv) Response to stimuli
2. Reproduction
Reproduction is the process by which an organism produces an individual like its own.
It is the formation of new individuals of a similar kind. Reproduction is not essential for the survival of individuals. It is required for the perpetuation of the population.
In sexual reproduction, two parents are involved in producing more or less similar kinds of individuals.

In asexual reproduction single parent is involved, and the individual is a copy of the parent. Asexual reproduction may occur by fission, budding, regeneration, vegetative propagation etc.

Plants reproduce mostly through seeds. Animals reproduce by either laying eggs or giving birth to young ones.
In the unicellular organism, growth and reproduction are synonyms. Many organisms like mules, sterile worker bees, and infertile human couples do not reproduce.
Therefore, reproduction is not an all-inclusive characteristic of the living organism. However, no non-living object has the power to reproduce or replicate.
3. Metabolism
Metabolism refers to a series of chemical reactions that occur in a living organism to sustain life.
It is the sum total of all types of chemical reactions occurring in an individual due to specific interactions among different types of molecules in the interior of cells is called metabolism.
Question for What is Living & its Characteristics
Try yourself:The sum total of all the chemical reactions occurring in our body is known as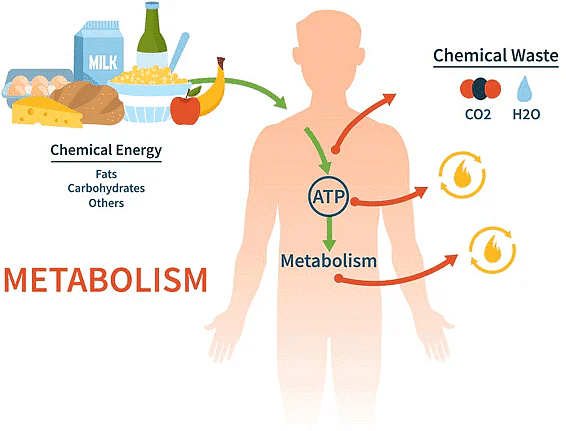 Metabolism
Metabolism is the internal process by which our body expends energy and burns calories.
All activities of an organism, including growth, movements, development, reproduction etc. are due to metabolism.
The cellular organisation of the body is the defining feature of life forms.
Types: Metabolism is of two types, namely,
(i) Anabolic metabolism
(ii) Catabolic metabolism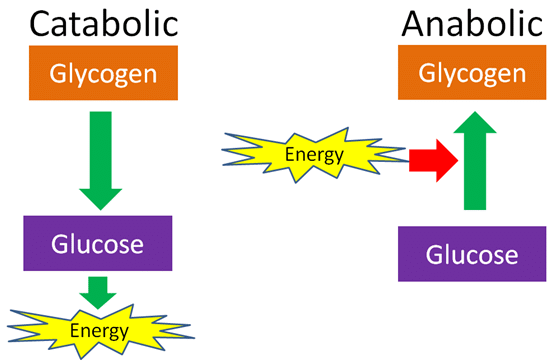 (a) Anabolism includes all the "building up" reactions. It is also called constructive metabolism since it involves the synthesis of complex substances from Simpler ones,
E.g. synthesis of organic compounds from CO₂ and H₂O during photosynthesis, formation of starch from glucose, production of proteins from amino acids, formation of lipids from fatty acids and alcohols. Energy is stored (as potential energy) in the process.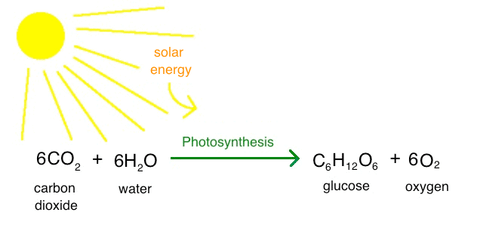 Anabolic Reaction (Photosynthesis)
(b) Catabolism ( katabolism) constitutes "breakdown reactions". It is also known as destructive metabolism because it involves breaking complex substances into simpler ones. Potential energy present in the complex substances is converted into kinetic energy.
Respiration is an example of catabolism. It releases energy for performing different body activities.

Differences between Anabolic and Catabolic metabolism: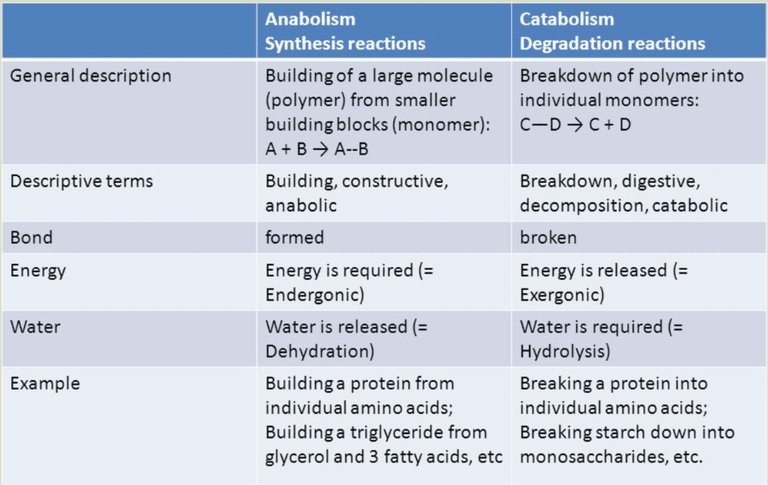 4. Consciousness
It is a property by the virtue of which an organism responds to an external stimulus or change in environment.
It is the awareness of the surroundings and responding to external stimuli. External stimuli may be physical, chemical or biological. Plants also respond to stimuli like light, water, gravitation, pollution etc.
All living organisms prokaryotic to eukaryotic respond to different kinds of stimuli.
A human being is the only organism who is aware of himself.
Consciousness, therefore, becomes the defining property of living organisms.

Response to stimuli in plants
Question for What is Living & its Characteristics
Try yourself:Which of the following is not a characteristic of life?