Introduction
India, the land of rivers has a huge potential for the construction of massive dams, owing to the geographical features.
In the north lies the Himalayan Mountains, in the middle of India lies the Plateaus, whereas in southern India have Western and the Eastern Ghats along the ocean boundaries of the country.
India has already constructed a huge number of several dams and water reservoirs, with approximately 4300 already-constructed large dams.
Moreover, several projects are in the pipeline.
How dams are useful in the modern world for society?
Dams Reservoirs are used for fishing and boating purposes, thus provide a livelihood to many.
Water supply for irrigation purposes,
They are useful to control the flow of the river, helping in flood conditions.
Hydroelectric power production,
River navigation - it is the cheapest form of transportation.
Providing adequate water for domestic and city use,
Water is a need for many industries.


Map of Dams in India
Important Dams in India
Major Dams in India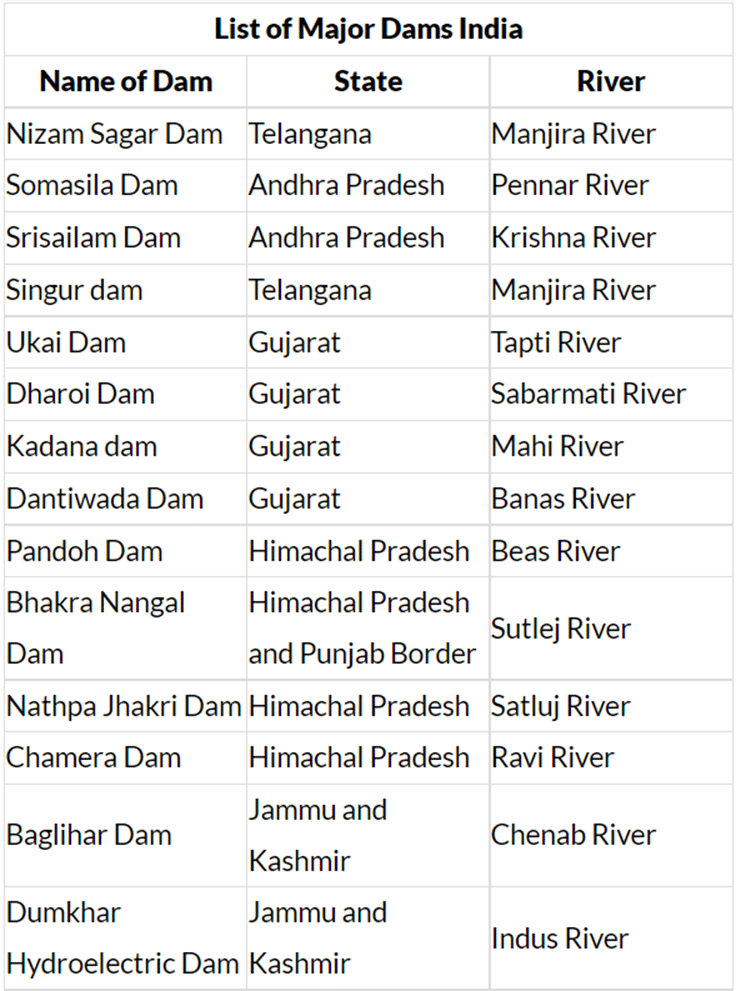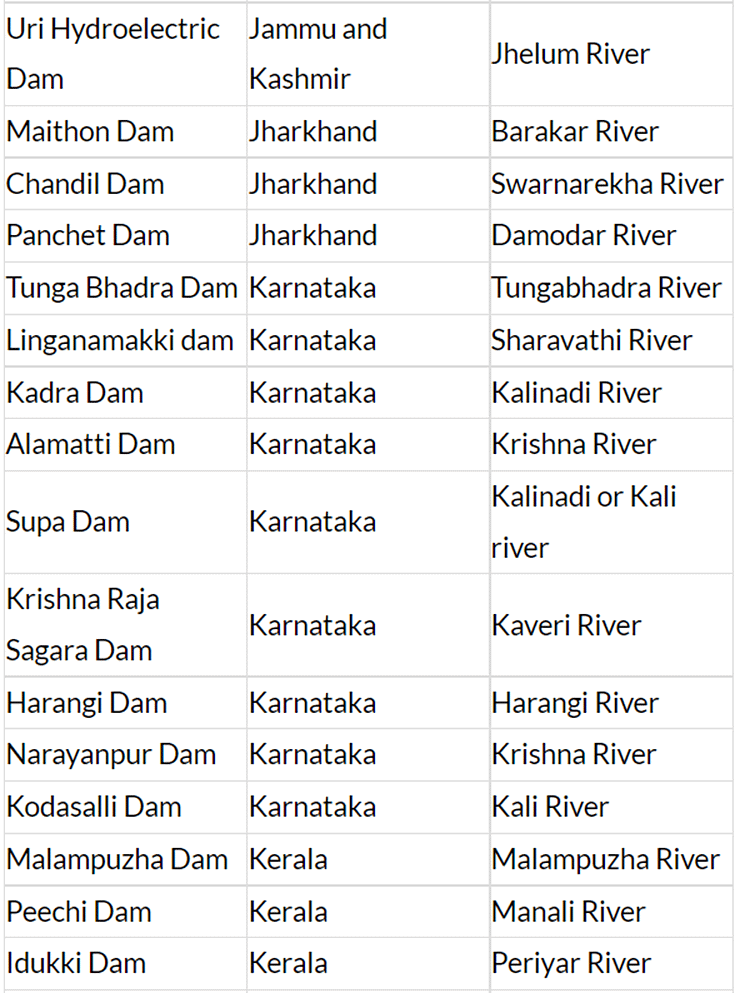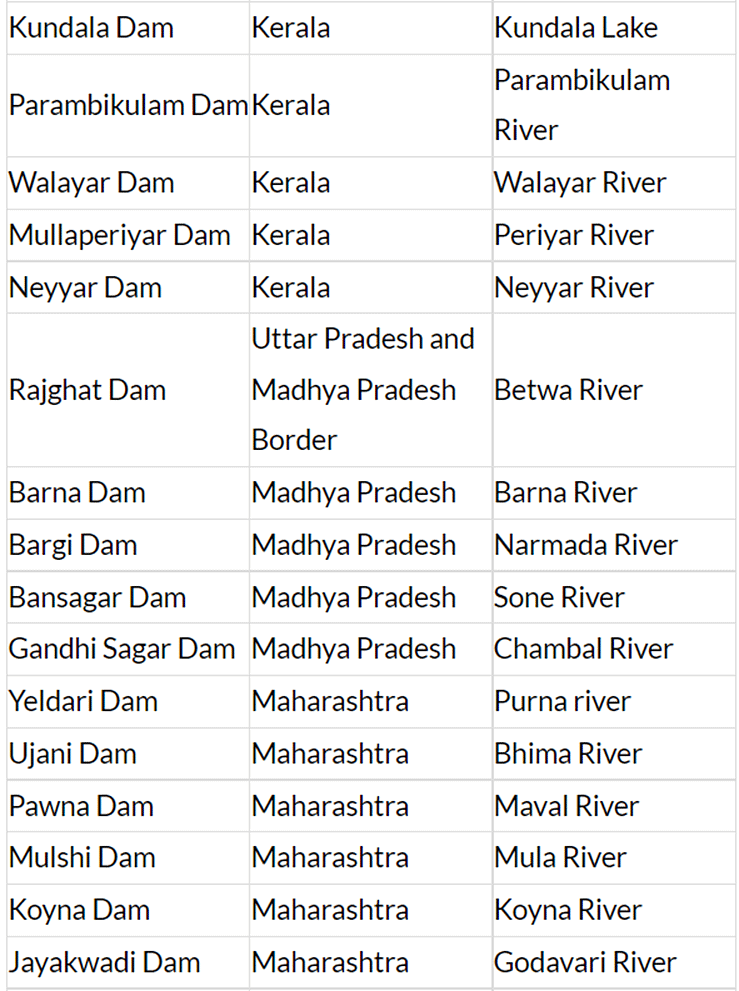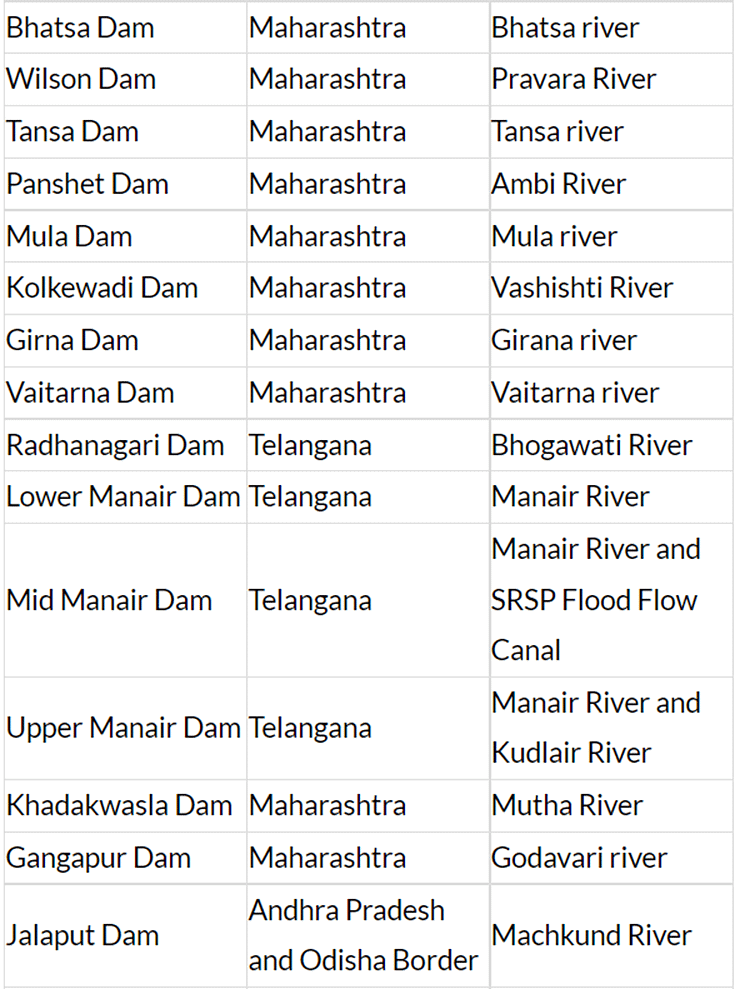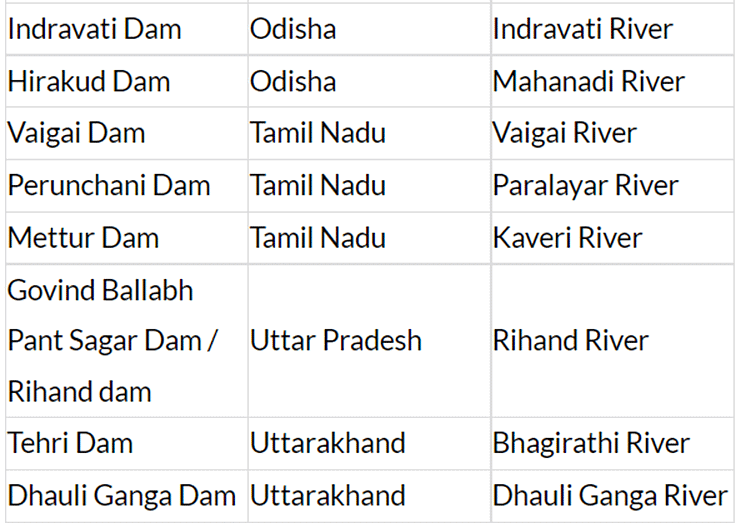 Major Dams in India: Reservoirs