The civil services examination is not only one of the most prestigious exam in India but also considered to be among the toughest to clear all over the world. In this context, the book in your hand, 'CRACK CIVIL SERVICES IN FIRST ATTEMPT', assumes a significant importance. The book has dwelled into pragmatic strategies, rather than inspirational and motivational text to emerge successful in the civil services examination. The author has also put forth the concerns of various sections of the aspirants regarding the present pattern of preliminary examination.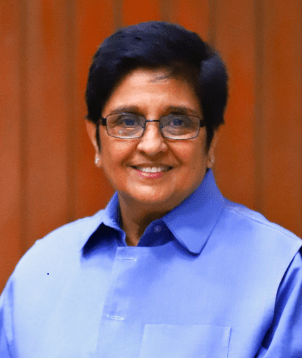 Dr. Kiran Bedi, IPS Officer
The chapters have been profoundly placed in a logical sequence which ever aspirant will appreciate while reading this book. The text which needs to be read has been detailed minutely but explicitly which attracts immediate attention to the tables and the charts. The book elucidate an aspirant the reasons for taking the decision to study for civil services examination to various stages of exam, that is, preliminary, mains and interview. It plunges into the in-depth analysis of the psychology of the aspirants and their insecurities which have been explained through the means of myths and FAQs at the end of each chapter.
The book in your hand is also a wake-up call to the unfettered profit making coaching sector in this field of civil services examination preparations. The author has rightly commented on the big coaching institutes and their unchecked drive to create profit at any cost. Their role in lives of aspirants and also in shaping the minds of future administrators must be called into a wider public debate. The sarcasm and humor makes the book an engrossing read for all.
I wish Divey Sethi all the very best and hope that the book fulfills its desired objective for the aspirants.
Blessings and wishes,
Dr. Kiran Bedi, IPS Officer