UNESCO Creative Cities Network
UNESCO recently picked up Srinagar among 49 cities as part of UNESCO Creative Cities Network (UCCN).

UNESCO designates the creative cities in seven fields.

Srinagar city got the UCCN tag in the field of Crafts and Folk Arts — the second city in India in this category after Jaipur. After Mumbai (film), Chennai (music), Varanasi (music), Hyderabad (gastronomy) and Jaipur, Srinagar is the sixth Indian city to achieve this distinction.

The UCCN tag would not only give global recognition to Srinagar but also help it in international funding, tieups with craft universities and pitching craft as a product.
UNESCO Creative Cities Network (UCCN)
UCCN is a project launched by UNESCO in 2004 to "'promote cooperation among cities which recognized

creativity as a strategic factor in their urban development

".

Such cities work together towards a common objective of placing creativity and cultural industries at the core of their development plans at the local level and cooperating actively at the international level.
Rani Gaidinliu
The foundation stone for the 'Rani Gaidinliu Tribal Freedom Fighters Museum' was recently laid in Manipur's Tamenglong district.

Rani Gaidinliu, was a Naga spiritual and political leader. Born in 1915, in Tamenglong district of present-day Manipur, Gaidinliu belonged to the Rongmei Naga tribe.

At the age of 13, she became associated with freedom fighter and religious leader, Haipou Jadonang, and became his lieutenant in his social, religious and political movement.
Heraka Movement
Jadonang, who was also a Rongmei, started the Heraka movement, and envisioned an independent Naga kingdom (or Naga-Raja).

Heraka, which literally means pure, is a monotheistic religion where the followers worshipped Tingkao Ragwang.

The movement aimed to resist the infiltration of Christian missionaries as well as the reforms imposed by the British government - who forced tribals into harsh labour and imposed high yearly revenue tax on every household.

In 1931, Jadonang was arrested by the British and was hanged for opposing the colonial rule. Gaidinliu's Efforts Against The British Gaidinliu took up the movement and linked her spiritual role as a leader of the socio-religious movement to her role as a nationalist. Rani started a serious revolt against the British in which she started her own version of the Non-cooperation Movement among Naga tribes. She made it difficult for the British administration to function in the region after she instructed all households to abstain from paying taxes. For this, she was sentenced to life imprisonment, at the age of 16, and spent the next 14 years in jail.
Post-independence
She was finally released in 1947, after India's independence, on Jawaharlal Nehru's orders.

Nehru described Gaidinliu as the "daughter of the hills" and gave her the title of 'Rani' for her courage.

In independent India, Gaidinliu was against the Naga National Council's (NNC) demand for sovereignty and independence of Naga territory. She, in fact, demanded a separate Zeliangrong area within Union of India.
Devasahayam
Neelakanda, a Hindu man who converted to Christianity in the 18th Century is set to become the first Indian layman to be declared a saint by the Vatican. Before this, all other Indians elevated as saints have been members of the clergy.

Born as Neelakanda Pillai in 1712 in Tamil Nadu's Kanyakumari District, he went on to serve in the court of Travancore's Maharaja Marthanda Varma. There he met a Dutch naval commander, who taught him about the Catholic faith.

In 1745, after his conversion, he took the Christian name Lazarus, and was called Devasahayam in the local language. Devasahayam literally means "God's help" or servant of God.

After this, he was subjected to harsh persecution by the Travancore state, which was against his conversion.

In 1752, just seven years after he became a Catholic, Devasahayam was shot dead in the Aralvaimozhi forest. Since then, he has widely been considered a martyr by the Catholic community in South India.
Adi Shankaracharya
The Prime Minister recently unveiled a 12-foot statue of Adi Shankaracharya at Kedarnath, where the acharya is believed to have attained samadhi at the age of 32.

Adi Shankaracharya (788–820 CE) was born in Kaladi in Kerala. He is credited with establishing the Advaita Vedanta School of Hindu philosophy.

By the time of Shankara's birth, Hinduism was stuck in inflexible practice of orthodoxy, ritualism and formality. Through his teachings, Shankara rejuvenated a divided religion.

In his short life, Adi Shankara is not only credited with reviving Hinduism, but also with establishing the organisational structure for its survival and regeneration, through the mathas he established in Sringeri, Dwaraka, Puri and Joshimath.
Advaita Vedanta
Adi Shankara's Advaita Vedanta was a response to that era of confusion, integrating diverse thoughts and Hindu practices into a philosophy based on the Vedic belief of 'One Truth, Many Expositions'.

His statement "brahma satyam jagan-mithya, jivo brahmaiva naaparah" (brahman alone is real, this world is an illusion/ and the jiva is not different from brahman), captures the essence of Advaita Vedanta. It basically means, God and humans were not two different entities.

He pronounced that 'Brahman or pure consciousness is the absolute reality and all human souls ultimately merge into the same Brahman, which implies the equality of all souls and argues against caste discrimination
Literary works
Adi Shankaracharya wrote 18 commentaries on the scriptures including the Brahma Sutras, the Bhagavad Gita and 12 major Upanishads.

He wrote various books highlighting the fundamentals of the Advaita Vedanta philosophy. Some of these books are Viveka Chudamani, Atma Bodha, Vaakya Vritti and Upadesa Sahasri.

He is also credited to have composed 72 devotional and meditative hymns such as Soundarya Lahari, Sivananda Lahari, Nirvana Shalkam, Maneesha Panchakam.
Langa-Manganiyar
An initiative has started preserving the cultural heritage of Langa-Manganiyar of West Rajasthan and Gujarat through documentation and digitisation.
About Langa-Manganiyar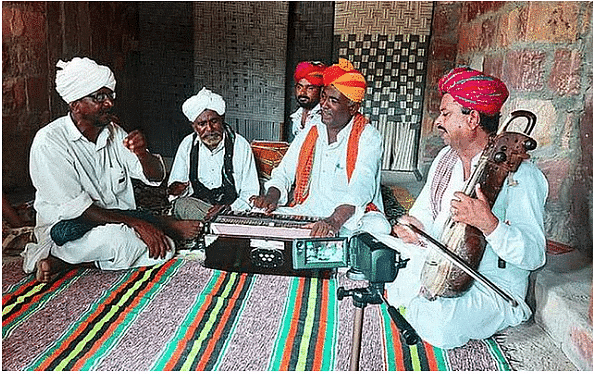 Langa and Manganiyar are the folklore singing Muslim artists from Thar region of India. Their compositions comprise a wide range of heroic ballads, romantic epic tales and the Sufi spiritual stories. The performances are in multiple languages and dialects including Marwari, Sindhi, Saraiki, Dhatti and Thareli.

The romantic tales revolving around legendary lovers such as Umar-Marvi, Heer-Ranjha, Sohni-Mahiwal, Moomal-Rana and Sorath-Rao Khangar have traditionally captivated audiences.

They are mostly Islamic communities.
Instruments used by them:
(i) Kamaicha: A stringed instrument
(ii) Khartaal: A wooden instrument.
Kushinagar
An international airport was inaugurated at Kushinagar to facilitate smooth transport and access to international devotees to this very important Buddhist site.
About Kushinagar
The present Kushinagar is identified with Kusavati (in the pre-Buddha period) and Kushinara (in the post- Buddha period).

Kushinara was the capital of Mallas which was one of the sixteen Mahajanapadas of the 6th Century BCE.

In the medieval period, Kushinagar had passed under the suzerainty of Kultury Kings. Kushinara continued to be a living city till the 12th century CE and was thereafter lost into oblivion.

The site is famous for being the place where Buddha died i.e. Mahaparinirvana. Ashoka built a stupa and pilgrimage site to mark Buddha's parinirvana in Kushinagar.

Conjectural reconstruction of the main gate of Kusinagara circa 500 BCE adapted from this relief at Sanchi

However, modern Kushinagar came into prominence in the 19th century with archaeological excavations carried out by Alexander Cunningham, the first Archaeological Surveyor of India and later followed by C.L. Carlleyle who exposed the main stupa and discovered a 6.10 meters long statue of reclining Buddha in 1876.

Chandra Swami, a Burmese monk, came to India in 1903 and made Mahaparinirvana Temple into a living shrine.
Important Findings at The Location
Reclining Nirvana status: The statue of 6.10 meters long and is made of monolith red sandstone. It represents dying Buddha. It is the expected to be the site where Buddha died.
Ramabhar stupa: This stupa is expected to constructed over the ashes of Buddha. It is believed Buddha has cremated here.
Buddhist Circuit
The Buddhist circuit is a route that follows in the footsteps of the Buddha from Lumbini in Nepal where he was born, through Bihar in India where he attained enlightenment, to Sarnath and Kushinagar in Uttar Pradesh in India, where he gave his first teachings and died, respectively.
Development of the Circuit
Undertaken in Madhya Pradesh, Bihar, Uttar Pradesh, Gujarat and Andhra Pradesh.

In Bihar and Uttar Pradesh, the plan is to further develop the sites of Bodh Gaya, Nalanda, Rajgir, Vaishali, Sarnath, Shravasti, Kushinagar, Kaushambi, Sankisa and Kapilavastu. of

These sites currently receive approximately six per cent nationwide foreign tourist arrivals, with Sarnath and Bodh Gaya leading the pack.
Coverage
Initially, it was envisaged only to seven major Buddhist pilgrimage sites in Uttar Pradesh and Bihar, later it was expanded to 21 more states to make it India's first trans- national tourist circuit.
It has identified stupas and viharas in these 21 states, around which small intra-state Buddhist zones will be developed.

The states now that will be covered include Madhya Pradesh, Rajasthan, Kerala, West Bengal, Goa, Gujarat and Jammu & Kashmir.

The Buddhist circuit has four international and two domestic airports, while two more in the pipeline.

There are also plans of developing helicopter services and improving international connectivity under the UDAN scheme. SWADESH DARSHAN SCHEME

Ministry of Tourism in 2014-15 to develop theme based tourist circuits in the country.
Abhidhamma Day
Prime minister attended the Abhidhamma day in Kushinagar along with the delegations from Sri Lanka.
About Abhidhamma Day
Abhidhamma Day is a Theravada Buddhist tradition celebrated primarily in Myanmar.

It celebrates Buddha's descent from Tāvatiṃsa heaven after teaching his mother the Abhidhamma.

It is celebrated on the full moon of the seventh month of the Burmese lunar year which starts in April and coincides with the end of the (first) Rains Retreat and the Pavāraṇa festival. The seventh month corresponds to October.

The day marks the end of three-month rainy retreat - Varshavaas or Vassa - for Buddhist monks and nuns during which time they stay at one place and pray.
Theravada Buddhism
Theravada Buddhism is strongest in Sri Lanka, Cambodia, Thailand, Laos and Burma (Myanmar). It is sometimes called 'Southern Buddhism'.

The name means 'the doctrine of the elders' - the elders being the senior Buddhist monks.

This school of Buddhism believes that it has remained closest to the original teachings of the Buddha.

However, it does not over-emphasise the status of these teachings in a fundamentalist way - they are seen as tools to help people understand the truth, and not as having merit of their own.
Theravada Beliefs
Buddhism does not believe in supernatural powers. The basis of all forms of Buddhism is to use meditation for awakening (or enlightenment), not outside powers. Supernatural powers are not disregarded but they are incidental and the Buddha warned against them as fetters on the path.

The Buddha: Siddhartha Gautama was a man who became Buddha, the Awakened One - much in the same way as Jesus became Christ. Since his death the only contact with him is through his teachings which point to the awakened state.
God: There is no omnipotent creator God of the sort found in Judaism, Islam and Christianity. Gods exist as various types of spiritual being but with limited powers.
The Path to Enlightenment: Each being must make their own way to enlightenment without the help of God or gods. Buddha's teachings show the way, but making the journey is up to us.
Theravada Life
Theravada Buddhism emphasises attaining selfliberation through one's own efforts. Meditation and concentration are vital elements of the way to enlightenment. The ideal road is to dedicate oneself to full-time monastic life.

The follower is expected to "abstain from all kinds of evil, to accumulate all that is good and to purify their mind".

Meditation is one of the main tools by which a Theravada Buddhist transforms themselves, and so a monk spends a great deal of time in meditation.

When a person achieves liberation, they are called a 'worthy person' - an Arhat or Arahat.

Despite the monastic emphasis, Theravada Buddhism has a substantial role and place for lay followers.
Monastic Life
Most Theravada monks live as part of monastic communities. Some join as young as seven, but one can join at any age. A novice is called a samanera and a full monk is called a bhikkhu.

The monastic community is called the sangha.

Monks (and nuns) undertake the training of the monastic order (the Vinaya) which consist of 227 rules (more for nuns).

Within these rules or precepts are five which are undertaken by all those trying to adhere to a Buddhist way of life.
The Five Precepts are to undertake the rule of training to:
Refrain from harming living beings.

Refrain from taking that which is not freely given.

Refrain from sexual misconduct.

Refrain from wrong speech, such as lying, idle chatter, malicious gossip or harsh speech.

Refrain from intoxicating drink and drugs which lead to carelessness.

Of particular interest is the fact that Theravada monks and nuns are not permitted to eat after midday or handle money.
Sir Syed Ahmad Khan
Syed Ahmed Khan was born in Delhi and educated in the Quran and the sciences including law degree from the University of Edinburgh.

He was working as a clerk with the East India Company.

During the 1857 revolt, he was highly affected by the defeat of the Mughal Empire. As a result, he wrote a profound booklet 'Asbab-e-Baghawat-e-Hind' (Reasons for the Indian Revolt of 1857) which cited British ignorance and aggressive expansion policies as the chief causes of the revolt.

As he was a scholar of Christianity, he advocated interfaith understanding a nd wrote a book, 'Commentary on the Holy Bible'. He advocated the learning of English.
Educational Contribution
He stressed on the importance of modern scientific education for Muslims to advance their conditions as he was against superstition and evil customs prevalent in society then. He believed that Muslim society could move ahead only if rigid orthodoxy was abandoned and pragmatism was adopted.

He set up many educational institutes to propagate education, the most significant being the Muhammadan Anglo-Oriental College (MAOC) in 1875 which later became the Aligarh Muslim University. The MAOC was instrumental in the Aligarh Movement of the 19th century which was an important movement of a renaissance among Indian Muslims.

He founded the Scientific Society of Aligarh, modeling it on the Royal Society of England. This society held annual conferences and published and distributed scientific material in English and Urdu.
Political Career
He was nominated to the Viceroy's Legislative Council in 1878.

He supported Dadabhai Naoroji and Surendra Nath Banerjee in obtaining representation for Indians in the government and the civil services.

In 1869, he received the Order of the Star of India from the British government.

Sir Syed was knighted by the British in 1888.
Controversy
He was wary of the rise of Indian nationalism as he thought power would pass into the hands of the Hindus alone. He advocated Muslims to have loyalty to the British. In his own words, "we do not want to become subjects of the Hindus instead of the subjects of the people of the Book."

Due to such ideologies, he is sometimes called as originator of Two Nation Theory, however, this is wrong interpretation of his ideas.
Gatka
Gatka is a traditional martial art (battle technique) form associated with the Sikh gurus. It is believed to have originated when the 6th Sikh Guru Hargobind adopted 'Kirpan' for self-defence during the Mughal era.

It includes fighting skills and self-control using sword and sticks.

It was earlier confined to gurudwaras, nagar kirtans and akharas, but now it finds presence in the sports category after the formation of the Gatka Federation of India (GFI) in 2008.

Today, it is used to showcase self-defence and fighting skills and is open to people of all faiths and communities.
Srinagar: New Creative City
UNESCO has designated Srinagar as a part of the UNESCO Creative Cities Network (UCCN).

It is the 6th creative city of India to achieve this feat after Mumbai, Chennai, Hyderabad, Varanasi and Jaipur.

It has joined the club of 295′ Creative Cities Network 'in the world.

In India, creative cities list is prepared and forwarded to UNESCO by Ministry of Culture.

Srinagar is designated as a creative megacity in the field of crafts and folk trades.
Benefits of Creative Cities Network
Give global recognition to the megacity of Srinagar.

Help in transnational backing, collaboration with craft universities and' Pitching Craft 'in the form of product creation.
Artistic Forms of Srinagar
Silverware: Jewellery, carved utensils, photo frames, show pieces

Brassware: Lamp shades, show pieces, tumblers, cigarette cases etc.

Wood carvings and furniture: Exquisitely carved furniture

Shawls

Carpets and rugs: hand woven woollen and silk & cotton carpets

Pashmina

Pheron

Namdas

Naqqashi worked cloth and garments- kameez, sarees, dress material

Silk garments, sarees

Hand woven willow baskets

Papier Mache- boxes, Christmas decorations, vases
Unesco Creative Cities Network (UCCN)
It aims to" promote collaboration among metropolises that fete creativity as a strategic factor in their civic development."

The ideal of Sustainable Development Thing-11 is related to sustainable metropolises and communities.

The network includes seven creative sectors Crafts and Folk Trades, Media Trades, Film, Design, Gastronomy, Literature and Music.

Started in 2004.
Metropolises in India Included in UCCN
Jaipur- Crafts and Folk Art (2015).

Varanasi-The Creative City of Music (2015).

Chennai-The Creative City of Music (2017).

Mumbai-Film (2019).

Hyderabad-Gastronomy (2019).

Srinagar- Crafts and Folk Art (2021) ABOUT UNESCO

It is a technical agency of the United Nations (UN).

It strives to establish peace through transnational cooperation in the fields of education, wisdom and culture.

It was established in 1945 and it is headquartered in Paris (France).
Major Enterprise of Unesco
Man and Biosphere Program

World Heritage Program

Global Geo Park Network

Network of Creative Metropolises

Atlas of the World's Languages in Danger
Reports Published by Unesco
UNESCO Science Report

Global Education Monitoring Report

State of the Education Report in India.
Birsa Munda and Munda Rebellion
In an outreach to the tribal community, on Birsa Munda's birth anniversary, Prime Minister announced that the day will be celebrated as Janjatiya Gaurav Diwas even as he inaugurated a slew of projects and lauded his contribution to strengthening the freedom movement.
About Birsa Munda
He was a folk hero and a tribal freedom fighter from the Munda tribe. He is also known as 'Dharti Aaba' or the Earth Father. He started anti-British movement in Bihar and Jharkhand during late 19th century.

He stood firm against missionaries who were belittling tribal life and culture. At the same time, Birsa worked to refine and reform religious practices, discouraged many superstitious rites.

He brought in new tenets, prayers and worked to restore tribal pride. Birsa impressed upon the Adivasis the importance of "sirmare firun raja jai" or "victory to the ancestral king"

Bisra started a movement called 'Ulgulan', or 'The Great Tumult'. His struggle against the exploitation and discrimination against tribals led to a big hit against the British government in the form of the Chotanagpur Tenancy Act being passed in 1908. The act restricted the passing on of land from the tribal people to non-tribals.

Birth anniversary of Birsa Munda was observed on November 15th. In recognition of his impact on the national movement, the state of Jharkhand was created on his birth anniversary in 2000.
Munda Rebellion
It was led by Birsa Munda in the south of Ranchi in 1899-1900.

The British introduced a feudal zamindari system in the Chhota Nagpur region, destroying the tribal "Khunt Katti" agrarian system. The Raj brought in the outsiders — moneylenders and contractors, as well as feudal landlords — who aided the British in their exploitation. The unrelenting missionary activity continued with the active support of the Raj, insulting and interfering with the religious-cultural ethos of Adivasis.

During the 1880s, Birsa closely witnessed the Sardari Larai movement in the region, which demanded the restoration of tribal rights through non-violent methods like sending petitions to the Raj.

However, the oppressive colonial regime paid no heed to these demands. The zamindari system soon reduced the tribals from the status of landowners to that of labourers. The feudal setup intensified the forced labour (veth bigari) in the forested tribal areas. The exploitation of tribals now reached a breaking point.

The Munda Rebellion is also known as Ulgulan.
Outcome
It forced the colonial government to introduce laws so that the land of the tribals could not be easily taken over by dikus (Chotanagpur Tenancy Act, 1908).

It showed that the tribal people had the capacity to protest against injustice and express their anger against colonial rule.
National War Memorial
The eternal flame of Amar Jawan Jyoti underneath India Gate was recently put out and merged with another eternal flame at the National War Memorial.
Amar Jawan Jyoti
The eternal flame at the Amar Jawan Jyoti was an iconic symbol of the nation's tributes to the soldiers who have died for the country in various wars and conflicts since Independence.

It was established in 1972, to mark India's victory over Pakistan in 1971 War, which resulted in the creation of Bangladesh. It had been burning continuously since then.
India Gate
The India Gate, All India War Memorial, as it was known earlier, was built by the British in 1931. It was erected as a memorial to around 90,000 Indian soldiers of the British Indian Army, who had died in several wars and campaigns between 1914-1921.

Names of more than 13,000 dead soldiers are mentioned on the memorial commemorating them.

As it was a memorial for the Indian soldiers killed in wars, the Amar Jawan Jyoti was established underneath it.
National War Memorial
The National War Memorial, which is around 400 meters from India Gate was inaugurated in 2019.

It was built to commemorate all the soldiers who have laid down their lives in the various battles, wars, operations and conflicts of Independent India.

Eg. Sino-Indian war in 1962, Indo-Pak wars in 1947, 1965 and 1971, Indian Peace Keeping Force Operations in Sri Lanka, Kargil Conflict in 1999, United Nations peace-keeping missions, Humanitarian Assistance Disaster Relief (HADR) operations, counterinsurgency operations and Low-Intensity Conflict Operations (LICO).

There are many independent memorials for such soldiers, but no memorial existed commemorating them all at the national level.

The architecture of the memorial is based on four concentric circles:

Amar Jawan Jyoti and National War Memorial
Sahitya Akademi Awards
The Sahitya Akademi Awards for literary works in 2021 were announced recently.

The award is a literary honour in India, conferred by the Sahitya Akademi. It is conferred annually on writers of the most outstanding books of literary merit published in any of the 24 major Indian languages.

Besides the 22 languages enumerated in the Constitution of India, the Sahitya Akademi has recognised English and Rajasthani Sahitya Akademi.

Inaugurated in 1954, Sahitya Akademi - India's National Academy of Letters, is the central institution for literary dialogue, publication and promotion in the country.
Functioning as an autonomous organization, it also gives special awards called Bhasha Samman to significant contribution to the languages not formally recognized by the Akademi and for contribution to classical and medieval literature.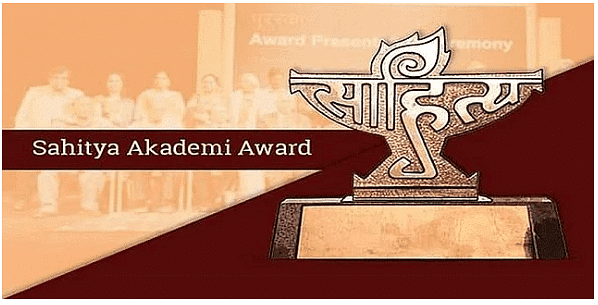 Recently on the occasion of World Hindi Day (10th January), UNESCO's World Heritage Centre has agreed to publish Hindi descriptions of India's world heritage sites on WHC website.

World Hindi Day is celebrated to mark the anniversary of first World Hindi Conference which was held in 1975 by then Prime Minister Indira Gandhi. The day was first observed on January 10, 2006.

National Hindi Diwas is celebrated every year on September 14. On that day in 1949, the constituent assembly adopted Hindi, written in Devanagari script, as the official language of the Union, while the focus of the World Hindi Day is to promote the language at the global stage.

Facts About Hindi Language The word Hindi originated from the Persian word Hind, which means the land of the Indus River.

In linguistic terms, Hindi belongs to the Indo-Iranian sub-family of the Indo-European family of language.

Hindi has been influenced and enriched by Turkish, Arabic, Persian, English and Dravidian (ancient South India) languages.

The earliest form of Hindi was called 'Apabhramsa', which was an offspring of Sanskrit. In 400 AD, poet Kalidas wrote Vikramorvashiyam in Apabhramsa.

World Hindi Day
The Padma Awards 2022 were announced recently. 128 Padma Awards were approved this year.

Instituted in 1954, the Padma Awards are one of the highest civilian honours of India announced annually on the eve of Republic Day and are conferred by the President later.

The Awards are given in three categories: The Padma Vibhushan is the second-highest civilian award of the Republic of India, second only to the Bharat Ratna.

The Padma award seeks to recognize achievements in all fields of activities or disciplines where an element of public service is involved viz. literature and education, arts, science and engineering, trade and industry, civil services, public affairs, sports, medicine etc.

The awards are given on the recommendations made by the Padma Awards Committee, which is constituted by the Prime Minister every year. The nomination process is open to the public. Even selfnomination can be made.

All persons without distinction of race, occupation, position or sex are eligible for these awards. However, government servants including those working with PSUs, except doctors and scientists, are not eligible for these Awards

The awards can also be conferred on foreigners/Non-Resident Indian (NRI)/Person of Indian Origin (PIO)/Overseas Citizen of India (OCI).

The award does not amount to a title and cannot be used as a suffix or prefix to the awardees' name.

Padma Awards