UPSC : Humid Meso, Desert and Rocks UPSC Notes | EduRev
All you need of UPSC at this link:
UPSC
This type is classified into the following sub-groups.
Mediterranean type- Average annual temperature is 16°C. Average winter temperature, 10°C, average summer temperature 25°C. Annual rainfall is 40-60 cm.
Areas- South-western and south-eastern tip of Australia, Central California, Central Chile, Mediterranean Sea, southern tip of South Africa.
China type- Annual average temperature is 19°C, annual rainfall 120 cm. Areas—Argentina, eastern coastal belt of Australia, southern Brazil, China, Japan, south-east U.S.A. and Uruguay.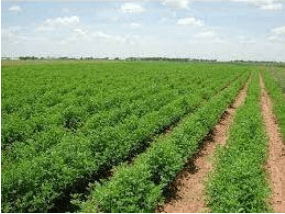 farm in china
West European Type- Annual average temperature is 10°C, annual winter temperature 7°C, annual summer temperature is 15°C. Rainfall occurs throughout the year.
Areas- North America, South America, South-eastern coastal strip of Australia, western Europe.
Snow or Humid Micro-Thermal or Taiga- Average temperature annual 5°C, winter, 3°C summer, 13°C.


POPULATION GROWTH IN INDIA

Year
Growth Rate (Annual (in %)
1. 1901
X
2. 1911
+ 0.56
3. 1921
- 0.03
4. 1931
+ 1.04
5. 1941
+ 1.33
6. 1951
+ 1.25
7. 1961
+ 1.96
8. 1971
+ 2.22
9. 1981
+ 2.20
10. 1991
+ 2.14
11. 2000
+ 1.95
12. 2011
1.64

Total annual rainfall less than 50 cm. Extends in two large belts in east-west direction from Alaska to Newfoundland in North America from Norway to Kamchatka Peninsula in Eurasia.
Ice or Polar or Tundra- Annual temperature—summer, 10°C, winter, below 0°C.
Annual rainfall- about 30 cm, in form of rain during summer and dry snow in winters.
Undifferentiated Highland Types- Covers the Andes mountains, a small part of Alps, the Himalayas, the Rockies and the Tibetan plateau.
Desert:
Tropical Desert- Mostly situated between 15°N and 30°S and between 15°N and 30°S.
They lie on the western side of land-masses except for Africa where they extend from coast to coast, linking up with the Asian deserts.
The chief regions are Sahara (N. Africa), Arabia, parts of Iran, Iraq, Syria, Jordan and Israel, parts of Pakistan, central Australia, Namib Desert (S.W. Africa), Atacama (coastal Peru and N. Chile), S. California, N. Mexico and parts of Arizona (N. America).
The most common plants are cacti, thorn bushes and coarse grasses.
Mid-Latitude Deserts- These are situated in the interior of continents of Asia and North America, 30° to 35° latitude.
Aridity and a great annual temperature with extremes of winter cold mark the region. In north America these deserts are found in basins surrounded by the Rockies.
In South America the Patagonia desert lying to the east of the Andes is an example.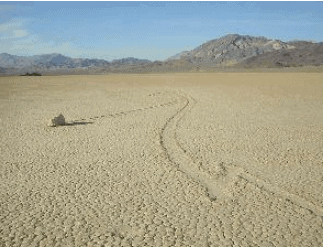 Dry arizona desert
Rocks
Igneous rock is rock that has solidified from molten magma at considerable depth in the earth under conditions of very high temperatures and pressures.
They do not occur in layers. Most of them are crystalline and do not layers. Most of them are crystalline and do not contain fossils.
Igneous rocks are classified on the basis of chemical composition.
For example, one classification is based on the silica content and has the following divisions acid rocks (over 66% silica); intermediate rocks (55-56% silica); basic rocks (45-55% silica; e.g. basalt); ultra basic rocks (less than 45% silica).
Sedimentary Rock- Compaction and cementation of layers of sediment leads to formation of sedimentary rocks.

A characteristic feature of these rocks is their layered arrangement, the layers being collectively called strata. Layers of different textural composition are alternated or inter-layered.
All sedimentary rocks are non-crystalline and contain fossils.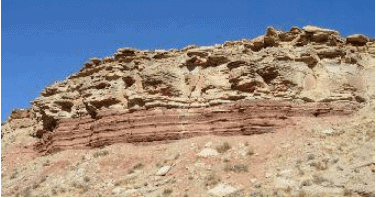 Sedimentary rock
Metamorphic Rocks- These rocks are formed when pre-existing sedimentary or igneous rock is altered as a result of changes in physical or chemical conditions.

This process of metamorphism may be through intense pressure or stress caused by earth movements, increased temperature caused by volcanic activity, or the action of gases and liquids of magmatic origin.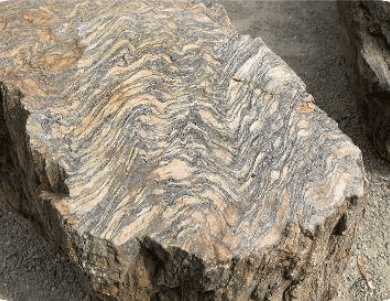 Metamorphic rock
Some highest peaks of mountain ranges in India

PEAK

RANGE

1. Guru Sikhar

Aravali

2. Doda Betta

Sahyadri

3. Anaimudi

Nilgiris

4. Mahendragiri

Eastern Ghats

5. Paras Nath

Chotanagpur

6. Dhup Garh

Satpura

7. Panch Mari

Mahadev

8. Norrek

Garo Hills

9. Japvo

Khima Hills

10. Saramati

Naga HiUs