Introduction

Law General Knowledge for Legal Profession and entrance test of CLAT, LSAT, AILET, Delhi University LLB etc.
Legal G.K. & Current Affairs
1. Interpretation of the constitution falls under Appellate jurisdiction.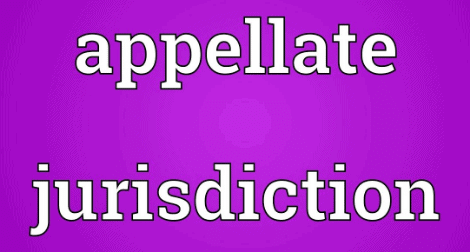 2. Laws made by executives for administrative convenience are called Bye-Laws.
3. Apart from J & K, Nagaland has special protection notwithstanding anything contained in the constitution in certain matters.
4. Speaker can ask a member of a house to stop speaking & let another member speak – Yielding the floor.
5. Duration of Zero hours in Lok Sabha – Not specified/Not fixed.
6. State which has the highest number of seats reserved ST in Lok Sabha – Madhya Pradesh.
7. Five Year plan Concept borrowed from USSR.
8. The act that provided for the first time for separate representation of Muslim community – Indian council act (Morley Minto Reforms) 1909.
9. CJ of Andhra Pradesh High court– Chancellor of NALSAR University of law located in Hyderabad.
10. Legal advisor to the Govt. of state– Advocate General.
11. D.K. Basu V. State of W.B –Safeguards for arrested persons.
12. Seema V. Ashwani Kumar–Compulsory regd. Of marriages in India.
13. Minerva Mills V. UOI – Stuck principles over Fundamental rights.
14. BCI – Statutory body of laying down the standards of professional conduct & etiquette for advocates in India.
15. MCI – Statutory body of laying down the standards of professional conduct & etiquette for Doctors in India.
16. Max. time for filing of a complaint before consumer disputes redressal forum from the date when Cause of action arises – 2 Years.
17. First English legal charter relating to Fundamental Rights of the citizens – Magna Carta.
18. Oldest High court in India – High Court of Calcutta.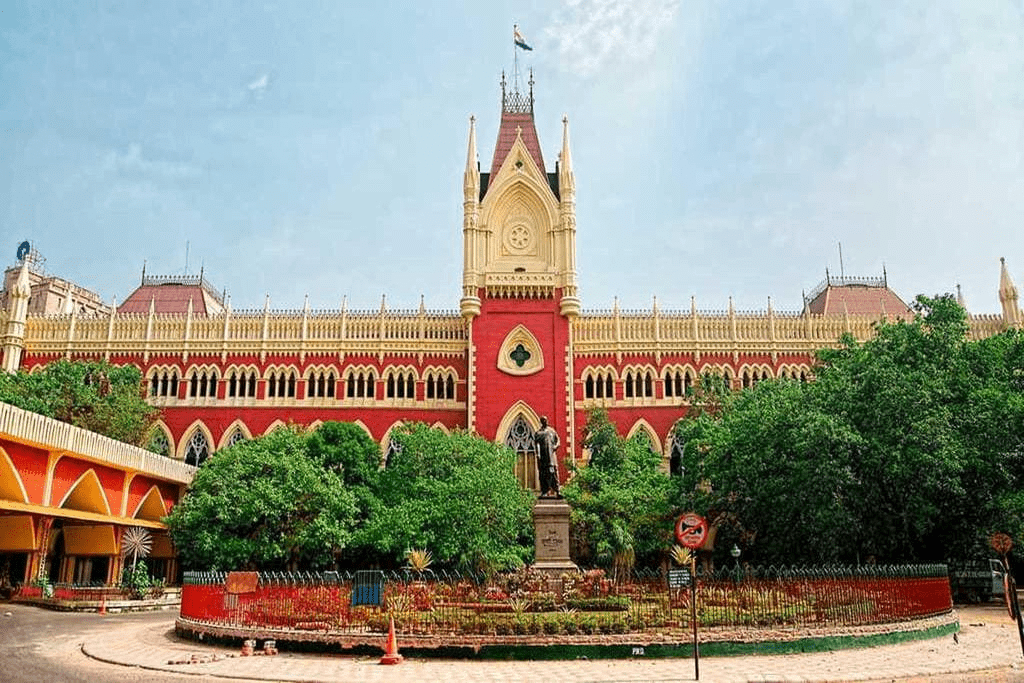 High court of Calcutta19. 1st Woman Supreme court Judge – J. Fatima Beevi.
20. 1st Woman High court judge – J. Leela Seth.
21. Aruna Shaunbaug V. UOI Passive euthanasia under exceptional circumstances allowed.
22. Total High courts in India – 24 (3 New High courts added – Manipur, Meghalaya, Tripura).
23. Andaman & Nicobar islands come under the jurisdiction of Calcutta High court.
24. Lakshadweep islands come under the jurisdiction of the Kerala High court.
25. Finance Secretary – Not a constitutional post.
26. CEC, CAG, Vice president of India – Constitutional posts.
27. CJI – removed by Impeachment proceedings (2/3 rd majority).
28. Constitutional bench – 5 Judges.
29. Full bench – All judges in a court or Specified No. of judges fixed by Chief justice.
30. Division bench – 2 Judges.
31. Right to vote – Legal/Constitutional Right.
32. Right to Property – Legal/Statutory right.
33. 1 st Law Minister of India – Dr. B.R. Ambedkar.
34. 1 st committee on Backward classes – Kelkar commission.
35. Babri Masjid demolition case – Liberhan commission.
36. Reservation of seats for Backward classes – Mandal commission.
37. Center-states relations – Sarkaria commission (First) M.M. Punchhi Commission (Second)
38. Advocates act – 1961.
39. 1st Indian state to be formed on a Linguistic basis – Andhra Pradesh
40. First General elections took place – 1951
41. Setting a Supreme court was in Calcutta is a part of Regulating act, 1773
42. NJAC has been set up – 99th Amendment act (Collegium system restored)
43. Exchange of territories b/w India and Bangladesh – 100th amendment (w.e.f. May 2015 )
44. Anti Defection law is provided under – 10th Schedule.
45. Constituent assembly which framed the constitution for independent India was set up in 1946.
46. Original members in Constituent assembly – 389 Members.
47. Defamation – Both Tort & Crime
48. The First hour of every sitting of Parliament is known as Question Hour.
49. 1st Speaker of Lok Sabha – G.V. Mavlankar
50. 1st India Governor-General of Free India – C. Rajgopalachari
51. 1st Governor-General of India – Lord Mountbatten
52. 1st Amendment came in 1951
53. Primary education was added to 93rd Amendment.
54. Child marriage Restraint Act, 2006 is applicable to all, irrespective of religions
55. Manager of Wakf is known as – Mutawalli.
56. A witness who is unable to speak gives his evidence by writing in open court – Oral evidence.
57. 1st Chairman of NHRC – J. Ranganath Mishra.
58. Ossification test is done to determine the age.
59. Sedition is the crime of arousing hatred or contempt against GOI 60. An act done under the threat or fear is done under Duress.
61. In law, a man is presumed to be dead if he is not heard of as alive for 7 Years.
62. Chairman of First law Commission of India – M.C. Setalvad (1955).
63. Present chairman of 21st Law Commission of India – J. Balbir Singh Chauhan (2015-18) – Recommendation for reducing the age of marriage for Groom from 21 to 18 Years.
64. Present chairman of UPSC – David R. Syiemlieh (w.e.f 2nd Jan 2017).
65. Duration of Law commission – 3 Years.
66. Lex Loci – Law of Place.
67. In the year 2002, the competition act was enacted replacing MRTP Act 1969.
68. The disobedience of any judgment, order of a court amounts to Contempt of court.
69. Lok Adalat camps were started at Junagarh District in Gujarat in 1982 and First Lok Adalat was held at Chennai in 1986.
70. The maximum amount of compensation when a person is groundlessly arrested – 1000/-.
71. Father of Jurisprudence – John Locke.
72. Vishaka V. State of Raj. – Supreme court issued guidelines on Sexual harassment of women at workplaces.
73. Goa comes under the jurisdiction of the Mumbai High Court.
74. In an election, electioneering has to be stopped 48 Hrs. before starting the polling.
75. Power to decide an election petition vests with High Courts.
76. The examination of a witness by the adverse party is called Cross-Examination.
77. 1st Attorney general of India – M.C. Setalvad
78. Present Attorney general of India – Mukul Rohtagi
79. 1 st Solicitor general of India – C.K. Daphtary
80. Present Solicitor general of India – Ranjit Kumar
81. After independence, the Supreme court of India came into existence in the year 1950.
82. J. P.N. Bhagwati-Responsible for the introduction of PIL in India.
83. A post-dated cheque bears a Future date.
84. SLP can be filed before the Supreme Court
85. Oldest code of law in India is Manusmriti.
86. Vinod Rai – Chairman of Banks Board Bureau (BBB).
87. 7th Pay Commission Chairman – J. A.K. Mathur.
88. 1st CIC – Wajahat Habibullah.
89. Present CIC (Chief Information Commissioner) – R.K. Mathur.
90. Pakistan Parliament became the World's first parliament to run fully on Solar Power.
91. J. Fazal Ali – First Supreme court judge who started chamber practice after retirement.
92. J. D.K. Jain - Wrote the lead judgment in 2G scam case 2012.
93. The constitutional (117th amendment) bill 2012 deals with Reservation in promotions.
94. E-Court project was launched on 9th July 2007 by the President of India at Vigyan Bhawan, New Delhi.
95. Estonia Country – Recently introduced a law which allows to cast vote through mobile phones.
96. Calcutta High Court – Established first green bench in the country. Dishonour of a cheque – Compoundable offence.
97. Simultaneous civil & criminal proceedings are maintainable but the result of one proceeding is not binding on another.
98. Cognizable offence – Arrest without warrant.
99. Supreme court or High court – authority to designate an advocate as Senior Advocate.
100. First chairman of BCI – M.C. Setalvad.
101. Present Chairman of BCI – Manan Kumar Mishra (Since Nov. 2014)
102. Members of CVC are appointed for the term of 4 Yrs or 65 Yrs. of age whichever is earlier.
103. Present CVC – Pardeep Kumar (IAS)
104. An Indian citizen with a wife & 2 Children marries a British girl in the UK – He can be tried in India for bigamy on his return to India.
105. No-fault liability – Absolute liability even without any negligence or fault
106. NHRC – Statutory body
107. Copyright subsists for 60 Yrs.
108. The first model E-Court of the country was launched at Ahmedabad by Gujarat High Court (Providing tamper-proof authentic audio-video recording of proceedings with multi-point video conferencing facilities linking the courtroom, central jail, the police commissioner office and the forensic science laboratory)
109. Inquest – Inquiry into the apparent cause of death.
110. The concept of PIL was originated in the USA.
111. Legal Services day – 9th Nov.
112. ICJ was established in 1946.
113. ICJ judges are elected for 9 Yrs.
114. Registration of immovable property is required if the value of the property is more than 100/-
115. An offence punishable with imprisonment for a term exceeding 2 Yrs. is a Warrant Case.
116. FIR can be quashed only by High Court.
117. A foreigner committing an offence in India will be amenable to the Indian Law
118. Demand draft, cheque, pay orders & Bankers cheque are valid for 3 Months (w.e.f 01/04/2012)
119. In India, UCC is applicable in the state of Goa (Single code governs all Goans, irrespective of religion, ethnicity or linguistic affiliation)
120. The duration of CAG of India – 6 Yrs or 65 Yrs. of age whichever is earlier
121. Present Director of CBI – Rakesh Asthana (Interim)
122. Present Governor of RBI – Dr. Urijit R. Patel (Incumbent).
123. Present CJI – Hon'ble J. Jagdish Singh Kehar (Present CJI Since Jan 2017).
124. Chairperson of National Judicial academy – Hon'ble J. Jagdish Singh Kehar (Present CJI Since Jan 2017)
125. First woman CM of state – Mrs. Sucheta Kriplani (U.P.)
126. First woman Governor of state – Mrs. Sarojini Naidu (U.P)
127. The first woman to climb Mount Everest – Bachhendri Pal
128. 1st woman advocate – Cornelia Sorabjee
129. 1st British Governor-General – Warren Hastings
130. 1st Viceroy of India – Lord Canning
131. 1st judge to face impeachment proceedings in Lok Sabha – J. V. Ramaswamy
132. Guardian of the public purse – CAG
133. B.N. Rau – Constitutional advisor to the constituent assembly.
134. Zonal Councils (Advisory or statutory bodies) – Five
135. 1st amendment – Added 9th Schedule to give legislation (Land reforms)
136. 42nd amendment 1976 – Mini Constitution
137. 1st Commercial courts were set up in Delhi (Mar. 25, 2016)
138. The first two states established Panchayati Raj – Rajasthan & Andhra Pradesh in 1956.
139. Five Yr. Plan in India is finally approved by NDC (National Development Council).
140. The Supreme court was set up by Regulating Act 1773.
141. 1st Indian state to go for internet voting – Gujarat (Apr. 2011).
142. Longest-serving PM – Pt. Jawaharlal Nehru.
143. A fiduciary relationship is based on Trust (Eg. Doctor-Patient)
144. CBI was established in 1963
145. Ernest Barker – Preamble is the keystone to the constitution
146. Gram Panchayat is the lowest stage of Local govt.
147. Japan Parliament is known as Diet
148. The Chairman of the PAC of Parliament is appointed by President.
149. A person who is not an MP can be appointed as a minister by the president for a maximum period of 6 Months.
150. Judges and magistrates of civil courts are appointed by Governor.
151. In case the office of President of India falls vacant the same must be filed within 6 Months.
152. The senior-most member of Lok Sabha – Presides over the Lok Sabha if neither the speaker nor the deputy speaker is available.
153. Distribution of powers b/w union and state have been borrowed from Canada.
154. Longest-serving CM in India – Pawan Chamling (Sikkim – 5th consecutive term).
155. Public holidays are declared under the Negotiable instruments act, 1881.
156. Indian Constitution as quasi-federal said by – K.C. Wheare.
157. Ashok Mehta committee – Panchayati Raj Institutions
158. Balwant rai Mehta committee – 3 Tier system
159. Leaving the opposition party to join the ruling party or vice versa – Crossing the floor
160. A bill referred to as the joint sitting of parliament is to be passed by a Simple majority.
161. The members of the State public service commission can be removed by the President on a report by the Supreme Court.
162. The members of Rajya Sabha are elected by elected members of the Legislative assembly.
163. PM is the chairman of the National water resource council.
164. J. LN Reddy's committee was made to look into the anomalies that may arise in the implementation of OROP.
165. New chief of IAF – Air Marshal Birender Singh Dhanoa.
166. The new chief of Army staff – Lt. Gen. Bipin Rawat.
167. The current chief of Naval Staff – Admiral Sunil Lamba.
168. The new chief of RAW – Anil Dhasmana
169. New Director-General of IB – Rajiv Jain
170. Miss World 2016 – Stephaine Del Valle of Puerto Rico
171. New Chief Minister of Tamil Nadu – O. Paneerselvam (After the death of Jayalalitha)
172. 101 st constitutional amendment 2016 – GST (Introduced Art. 264A, 269A, 279A)
Try yourself:
Who was 1st Woman Supreme court Judge
Try yourself: First chairman of BCI was ______

List of Committees and Commissions in India
➤ Committees in India
Butler Committee – Relation between Indian states & paramount power.
Hartog Committee – Growth of British India education-its effects.
Muddiman Committee – Working of Diarchy as in Montague Chelmsford reforms.
Malhotra Committee – Insurance Reforms.
Janaki Ram Committee – Security Scam.
Ajay Vikram Singh Committee – Faster promotions in Army.
Rajinder Sachar Committee 1 – Companies and MRPT Act.
Rajindar Sachar Committee 2 – Report on the social, economic and educational status of the Muslims of India.
Jyoti Basu Committee – Report on Octroi abolition.
Balwant Rai Mehta Committee – Recommendations on decentralization system.
Sawant Committee – Enquiry on corruption, charges against ministers & Anna Hazare.
Chelliah Committee – Eradicating black money.
Wanchoo Committee – Tax enquiry.
Bhanu Pratap Singh Committee – Agriculture.
Agarwal Committee – Nepotism in granting petrol pump, LPG connections.
Rangarajan Committee – Reforms in the private sector.
Naresh Chandra Committee – Corporate governance.
Chakravarti Committee – Banking sector reforms.
Rekhi Committee – Structure of indirect taxation.
G.V.Ramakrishna Committee – Disinvestment in PSU shares.
Kelkar Committee 1 – First committee on backward castes.
P.C.Hotha Committee – Restructuring of civil services.
Justice B.N.Kirpal Committee – 1st chairman National Forest Commission.
Godbole Committee – Enron Power Project.
J.C.Kumarappa Committee – Congress Agrarian Reforms Committee.
Swaminathan Committee – Population policy.
Rangaraju Committee – Statistics.
Wardha Committee – Inquiry on the murder of Graham Staines.
Vohra Committee – Criminalization of politics.
Kelkar Committee 2 – Direct-Indirect Taxes.
Alagh Committee – Civil Service Examinations
Abid Hussain Committee – Recommendations on Small scale industries.
Narasimham Committee – Banking sector reforms.
Chelliah Committee – Tax reforms.
Mashelkar Committee – National Auto Fuel Policy.
Boothalingam Committee – Recommendations on integrated wages, income and price policy.
Omkar Goswami Committee Industrial sickness.
Yashpal Committee – Review of School Education system.
Ram Nandan Prasad Committee – Constitution of creamy layers among Backward Castes.
Kelkar Committee 3 – Enquiry on Kargil defence deals.
Saharya Committee – Tehelka tapes.
J. Narasimha committee – OROP (One rank one pension)
➤ List of Commissions

U.C.Benerjee Commission – Enquiry into Godhra carnage (Railways).
Nanavati-Shah – commission Posy Godhra riots.
Palekar Tribunal – Journalist pays reforms.
Hunter Commission – Jallianwalabagh massacre.
Nanavati Commission – 1984 Sikh riots.
Mukherjee Commission – Death/Disappearance of Subhash Chandra Bose.
Librehan Commission – Babri Masjid demolition case.
Sarkaria Commission – Centre-State relations.
Sri Krishna Commission – 1992 Bombay riots.
Thakkar Commission – Indira Gandhi assassination case.
Phukhan Commission – Tehelka tapes.
Malimath Commission – Criminal Justice.
Upendra Commission – Inquiry on rape and murder Thangjam Manorama Devi.
G.C.Garg Commission – Train accident near Khanna, Punjab.
Mandal Commission – Reservation of seats for Backward castes.
Kothari Commission – Educational reforms.
Try yourself:Malhotra Committee is for?