Activity 8.
Aim: Perform an experiment to compare the reactivity of metals.
Materials required: Iron nail, copper wire, copper sulphate solution, iron sulphate solution, two test tubes, test tube stand, corks, thread.
Procedure:
Take a clean copper wire and an iron nail.
Suspend the copper wire in one test tube and iron nail in the other tube with the help of a piece of thread.
Fill upto half the test tube containing copper wire with a solution of iron sulphate and test tube containing iron nails with a solution of copper sulphate.
Wait for about 20 minutes.
We find that a chemical change has occurred in test tube containing iron nail and copper sulphate solution while there is no change in the tube containing copper wire and iron sulphate solution.
We say that a displacement reaction has taken place in the test tube containing Fe + CuSO4 solution.
Due to this reaction, the blue colour of copper sulphate has disappeared and reddish brown deposit of copper is observed. Actually more reactive metal iron has displaced less reactive metal copper from its solution.
We can, thus, generalise that: Reactive metals can displace less reactive metals from their compounds in solutions or molten form.
Question for Overview: Metals & Non-metals - 3
Try yourself:
What is the result of the reaction between iron nail and copper sulphate solution?
The Reactivity Series
It is a list of metals arranged in decreasing order of reactivity (See Table 3.1).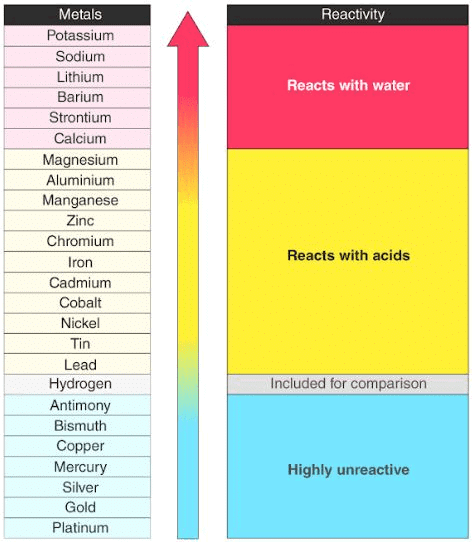 Table 3.1 Activity Series or Relative Reactivities of Metals
How do metals and non-metals react?
Before we discuss the reaction between metals and non-metals, let us look at the electronic configuration of some noble gases, metals and non-metals as given in Table 3.2.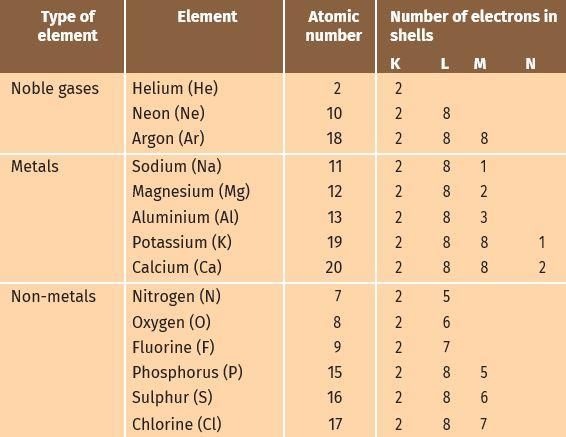 Table 3.2 Electronic Configuration of Elements
Noble gases which have a completely filled valence shell (outermost shell) have no tendency to take part in the reaction.
Eight electrons (2 electrons in case of helium) in the outermost shell is considered to be a stable configuration.
Other elements react because they also want to attain stable configuration or we can say that chemical reactions take place because of the tendency of elements to attain noble gas configuration (eight electrons in the valence shell).
Let us consider why sodium reacts with chlorine to form sodium chloride.
From table 3.2, we find that sodium has 1 electron in the outermost M shell. If it loses the electron in the M shell then L shell will become the outermost shell, which shall have 8 electrons i.e., inert gas configuration.
Thus, it has a tendency to lose 1 electron. Chlorine has 7 electrons in M shell which is the outermost shell. If it gains 1 electron, then the number of electrons will become 8, i.e., it will acquire noble gas configuration. Thus, it will have a tendency to gain one electron.
Now, sodium loses one electron and gives it to chlorine to form sodium chloride. In this way, both the elements aquire stability by possessing noble gas configuration.
Formation of sodium chloride can be represented as under: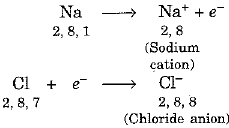 The transfer of electron from sodium to chlorine can be represented as under:

Sodium and chloride ions being oppositely charged attract each other and are held by strong electrostatic forces of attraction.
Formation of magnesium chloride can be represented as under: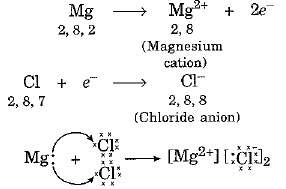 Properties of ionic substances
Ionic substances possess the following properties:
Physical nature: Ionic compounds are solid and hard because of the strong forces of attraction between the ions.
Melting and boiling points: Ionic compounds have high melting and boiling points. This is because considerable amount of energy is required to overcome interionic attraction.
Solubility: Ionic compounds are generally soluble in water and insoluble in organic solvents such as kerosene, petrol, etc.
Conduction of electricity: Solutions of ionic compounds conduct electricity due to the presence of ions. Ions move to the oppositely charged electrodes and thus conduct electricity. They also conduct electricity in the molten state because ions become slightly free in the molten state.
Question for Overview: Metals & Non-metals - 3
Try yourself:
Which statement accurately describes the reactivity of metals with other metal salts?
Activity 9.
Aim: Perform an experiment to prove that salts impart colour to the flame.
Materials required: Burner, spatula, sodium chloride, potassium chloride and barium chloride.
Procedure:
Take a metal spatula. Clean it thoroughly.
Take some sodium chloride and heat it directly on the flame of the burner.
Repeat the experiment by taking potassium chloride salt on another clean spatula. This time we observe a violet flame.

Again repeat the experiment by taking barium chloride salt on a clean spatula. We observe a green flame this time.
We observe that a golden-yellow flame is produced.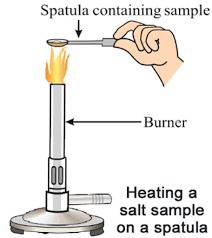 Thus, many salts produce flame when ignited with a flame. We also observed that none of the salts melted during heating proving that ionic salts have high melting and boiling points.
Activity 10.
Aim: Perform an experiment to prove that salt solutions conduct electricity.
Materials required: A beaker, battery, bulb, switch, graphite rods, sodium chloride solution.
Procedure:
Set up the apparatus as shown in the figure.
Take sodium chloride solution in the beaker. We observe that the bulb glows proving that the ions conduct electricity. We can repeat the experiment by taking another salt.