1. Organisms reproduce and create new individuals of their kind. This is essential for the perpetuation of species.

2. Information for the inheritance of features from parents to the next generation is present within chromosomes, in the form of DNA.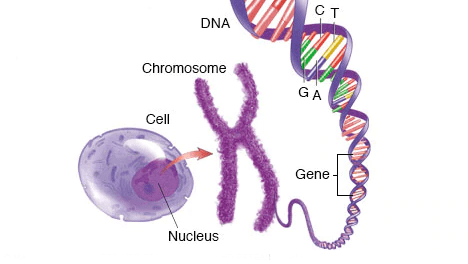 DNA and Chromosome3. The DNA is an information source for making proteins, which if changes will change the original body design.

4. Thus, for reproduction, each organism must first make copies of its DNA, so that the daughter cell produced can have its copy of DNA.

5. However, this DNA copying mechanism is not always fool-proof.

6. Any minor change in DNA, during copying, results in variation, which is the basis for evolution.

7. This variation is important for the survival of species over time.

8. Different organisms use different methods of reproduction, depending on their body design.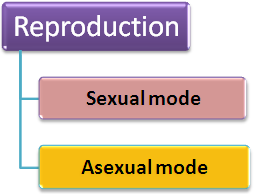 9. Unicellular organisms may reproduce by fission. The parent cell may split into two daughter cells in any plane or in a specific plane. This is known as binary fission.
Example: Leishmania(in a specific plane), Amoeba(any plane)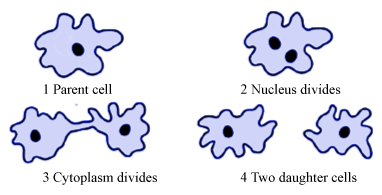 Binary Fission in Amoeba10. In some cases, as in Plasmodium, the parent cell may divide into many daughter cells - this is multiple fission.

Multiple Fission in Plasmodium11. Multicellular organisms with simple body organisation may break into small pieces, where each piece may grow into a complete organism. This is observed in spirogyra and is known as fragmentation.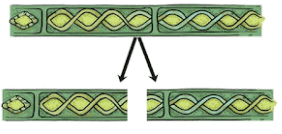 Fragmentation in Spirogyra
12. However, multicellular organisms with cell differentiation, when cut in small pieces, may regrow into a complete organism with the help of specific cells. This process is known as regeneration.
Example: Hydra and Planaria.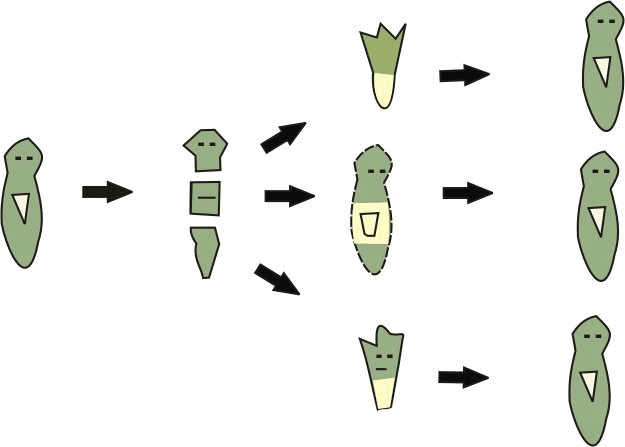 Regeneration in Planaria
13. Yeast and Hydra may grow a bud from their body, which can detach and mature into a complete organism. This is known as budding.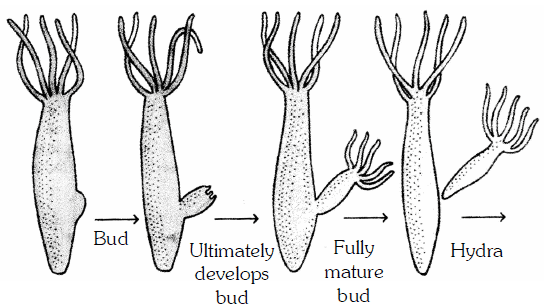 Budding in Hydra14. Many plants can give rise to new plants through their vegetative parts like roots, stem and leaves. This is known as vegetative propagation.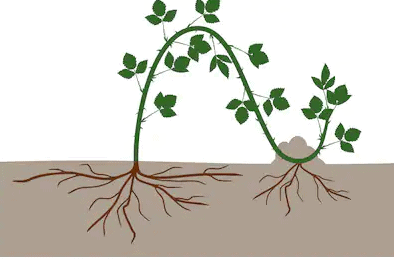 An example of Vegetative Propagation15. Tissue culture, is the use of small tissues or cells from the growing tip of the plant to produce a new plant in artificial conditions.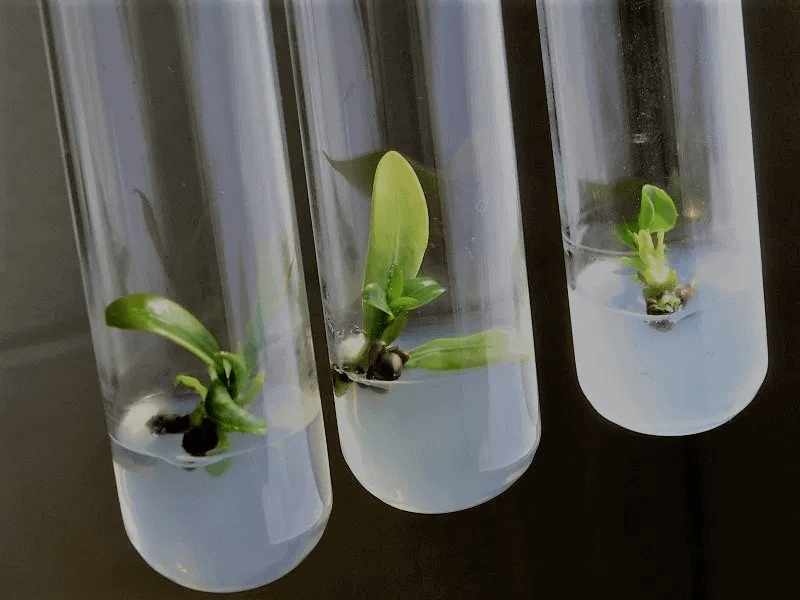 Tissue Culture
16. In many fungi, like Rhizopus, spore formation takes place in spore sacs called sporangia. Being thick-walled, these spores survive harsh conditions and can grow into a complete organism under favourable conditions.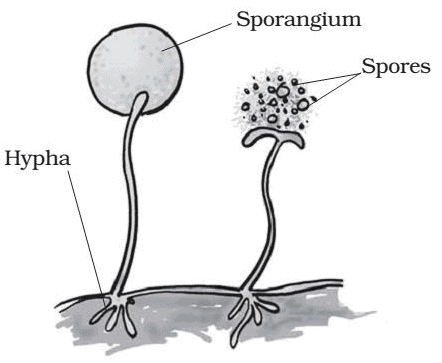 Spore Formation in Rhizopus17. All such methods of reproduction that do not involve the fusion of male and female gametes are collectively termed as asexual modes of reproduction.

18. Sexual mode of reproduction involves combining DNA from two different individuals, thereby resulting in faster variations.

19. During sexual reproduction, two germ cells fuse to form a zygote, giving rise to a new individual. Germ cells are produced as a result of special cell division called meiosis, which results in halving of chromosomes number. The chromosome number is restored after fusion.

20. Reproductive parts of angiosperms are located in flower. Stamen is the male reproductive part and pistil is the female reproductive part.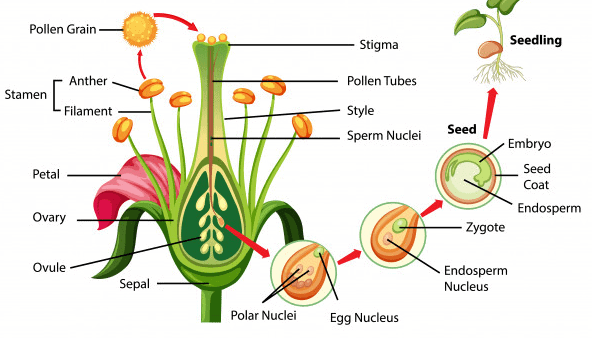 Reproduction in Plants
21. Stamen consists of an anther and filament. Pollen grains are produced in the anther.
22. Pistil, which is present in the centre of a flower, is made of three parts.
These parts are:
The swollen bottom part is the ovary.
The middle elongated part is the style.
The terminal part which may be sticky is the stigma.

23. Transfer of pollen grain from the anther to stigma is termed as pollination.
Pollination is of two types:
(i) Self-Pollination
(ii) Cross-Pollination
24. On reaching the suitable stigma, the pollen grain germinates, carrying the two male gametes in the pollen tube.

25. The first male gamete fuses with the egg cell, present in the embryo sac resulting in zygote formation.

26. The second male gamete fuses with secondary nuclei and result in the formation of the primary endosperm nucleus. This is known as double fertilisation.

27. After fertilisation, the ovule develops and converts into a seed containing an embryo. The embryo is the future plant, and when it is provided with suitable conditions like water, air and optimum temperature, it develops into a seedling.