Ques 1: Some Nepalese students were discussing the proposals on adoption of federalism in their new Constitution. This is what some of them said.
Khag Raj: I don't like federalism. It would lead to reservation of seats for different caste groups as in India.
Sarita: Ours is not a very big country. We don't need federalism.
Babulal: I am hopeful that the Terai areas will get more autonomy if they get their own state government.
Ram Ganesh: I like federalism because it will mean that powers that were earlier enjoyed by the king will now be exercised by our elected representatives.
(a) What would be your response to each of these?
(b) Which of these reflect a wrong understanding of what federalism is?
(c) What makes India a federal country?
Ans: (a) I would agree with Ram Ganesh. He understands that federalism means power-sharing and not dictatorship. Sarita has a wrong perspective of Federalism. Federalism does not depend on size.
(b) Belgium is an example of a small country following federalism. Federalism accommodates all divisions and differences. Khag Raj does not realise that if there are social divisions, they have to be accommodated and minority divisions are to be protected as in India.
(c) India is a land of diversity with so many languages, religions and regions. So the powers had to be shared to avoid conflict. No group can be allowed to dominate.


Ques 2: Give three reasons for decentralisation of power.
Ans:
Several states of India are bigger than independent countries of Europe. Decentralisation is necessary for their efficient administration.
Issues of local level are best understood by the local people.

local people having discussion
Strengthens democracy at grassroot level as local people directly participate in the process of governance.


Ques 3: List the main features of the 73rd Amendment Act.
Ans:
All the three levels of the Panchayati Raj are elected directly by the people.
The term is 5 years.
1/3rd seats are reserved for women.
Reservations for Scheduled Caste, Scheduled Tribes and OBCs are also provided at all the three levels.


Ques 4: Seats are reserved for women in the local self-government. Seeing the position of women in India as well as the corruption in politics, how far do you think this reservation will help? (HOTS)
Ans: Reservation of seats for women is a major step towards enhancement of democracy in India.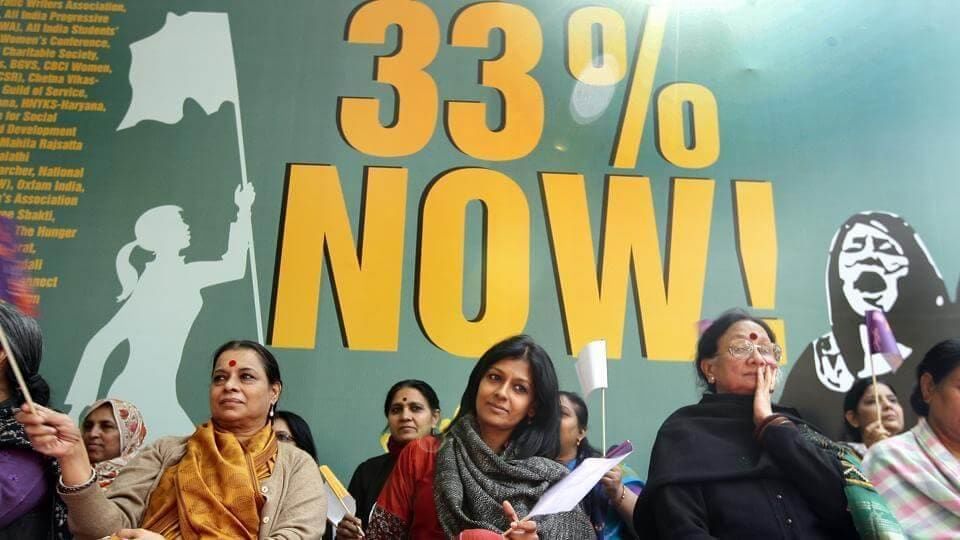 Fig: Reservation of women
But seeing the power politics and corruption in India, participation of women in election is still very difficult. However, now when the seats are reserved for them, at least some women would come forward to participate in the elections.

Ques 5: What is the dual objective of the federal system? What is required to fulfill them?
Ans:
To safeguard and promote unity of the country
To accommodate regional diversity
Two aspects are crucial for the institutions and practice of Federalism. Governments at different levels must agree to some power-sharing rules. They should also trust that each would abide by the agreement.


Ques 6: What is the role of judiciary in implementing federalism?
Ans:
In case there is a dispute about the division of powers, the Supreme Court and High Courts settle it.
For example, the union and the state governments have the power to raise resources by levying taxes. If there is any dispute related to it, the matter is solved by the courts.


Ques 7: What are the steps taken by our Constitution to safeguard the different languages?
Ans:
Our Constitution identified Hindi as the official language but took many steps to safeguard the other languages.
Besides Hindi, there are 21 other languages recognised as scheduled languages by the Constitution.
A candidate in an examination conducted for the central government positions may take the examination in any of the languages. States also have their own official languages, and most of the government work takes place in the official language of the concerned state.


Ques 8: Why was third-tier of the government created?
Ans:
A vast country like India cannot be governed properly by two-tiers only.
Some states in India are as large as independent countries of Europe. In terms of population, Uttar Pradesh is bigger than Russia, and Maharashtra is about as big as Germany.
There is a lot of internal diversity in these states. Thus there is a need of power sharing within these states, for which third-tier of government is created.


Ques 9: Write a note on the local government bodies in urban areas.
Ans: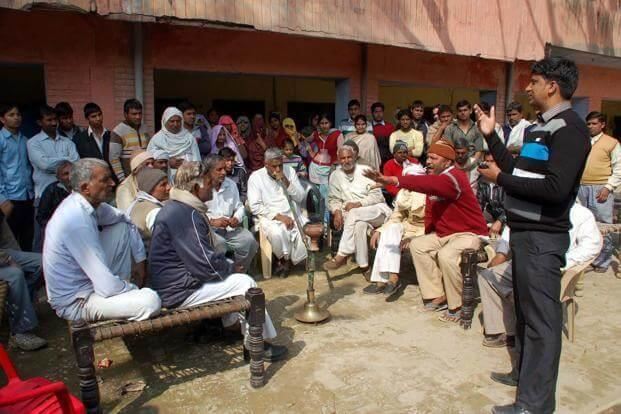 Fig: Local government body
Municipalities and Municipal Corporations are a part of urban local self-government.
Municipalities are set up in towns, whereas Municipal Corporations are constituted in big cities.
Both of them consist of the representatives elected by the people. The head of Municipality is called 'Chairperson' whereas the head of Municipal Corporation is called the 'Mayor'.


Ques 10: How can you say that the new system of local government is the largest experiment in democracy conducted anywhere in the world?
Ans:
There are about 36 lakh elected representatives in the panchayats and municipalities all over the country.
This number is bigger than the population of many countries of the world. Constitutional status for local government has helped to deepen democracy in our country.
By providing reservation for women, it has also increased women's representation in our country.